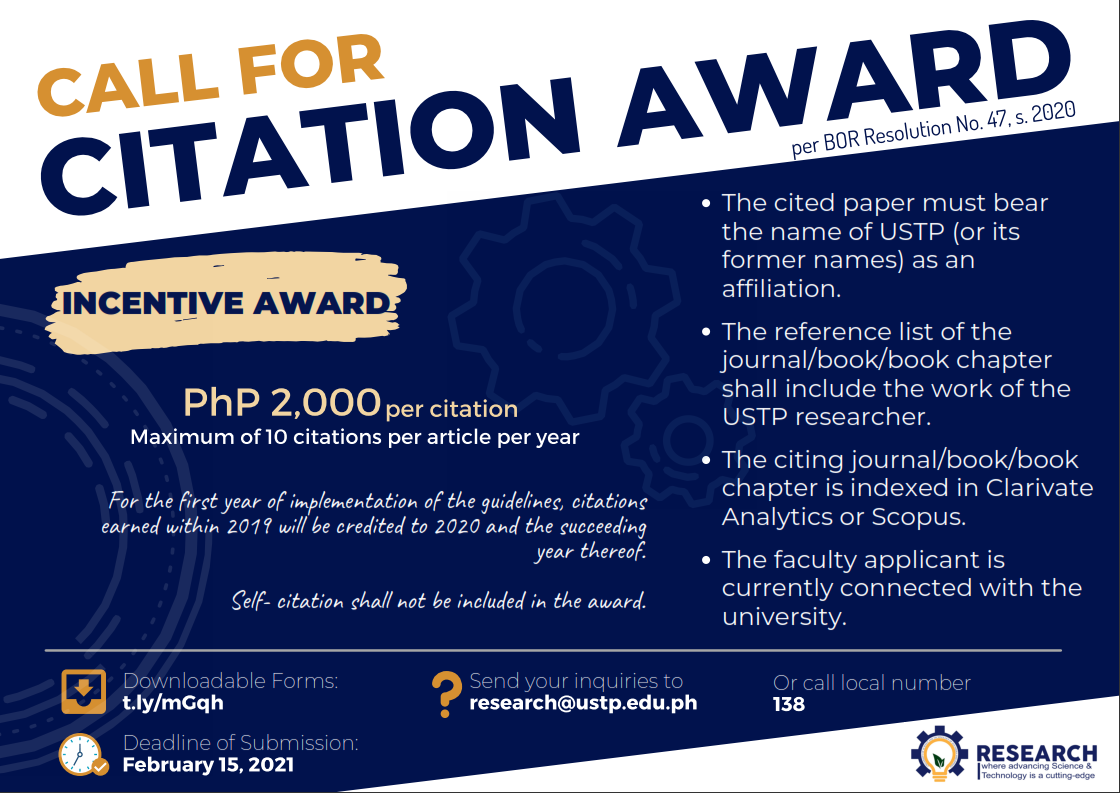 Incentive Award of Php 2,000.00 per citation with a maximum of 10 citations per article per year
For the first year of implementation of the guidelines, citations earned within 2019 will be credited to 2020 and the succeeding year thereof.
Self-citation shall not be included in the award.
The cited paper must bear the name of USTP (or its former names) as an affiliation.
The reference list of the journal/book/book chapter shall include the work of the USTP Researcher.
The citing journal/book/book chapter is indexed in Clarivate Analytics or Scopus.
The faculty applicant is currently connected with the university.