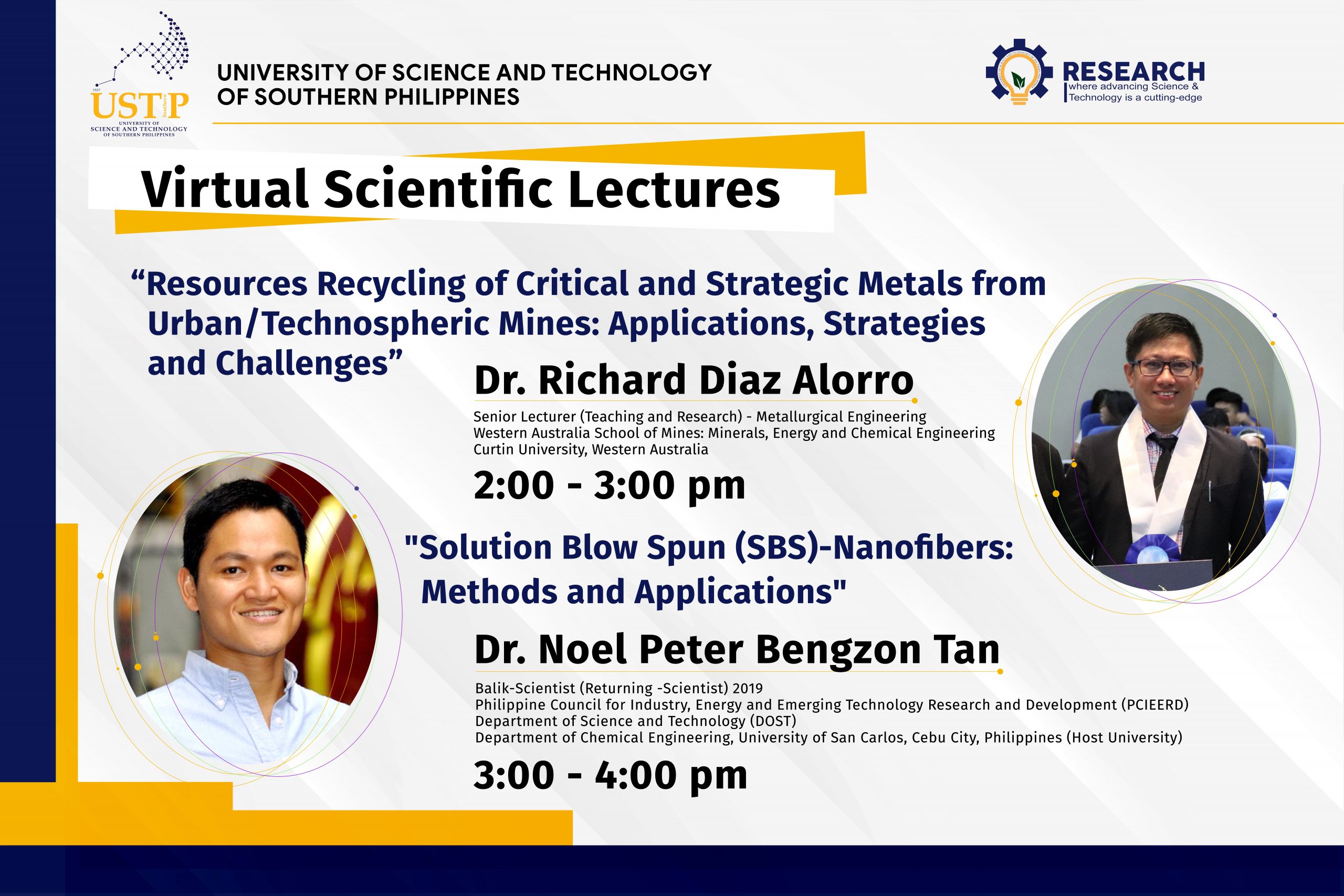 Join the Virtual Scientific Lectures hosted by the Research Office of USTP CDO on November 26, 2020!
Research scientists Dr Richard Diaz Alorro and Dr Noel Peter Bengzon Tan will deliver scientific lectures that revolve around their respective areas of expertise. These include 1) Resources Recycling of Critical and Strategic Metals from Urban/Technospheric Mines: Applications, Strategies and Challenges; and 2) Solution Blow-Spun (SBS)-Nanofibers: Methods and Applications.
To join the Virtual Scientific Lectures, click the Zoom link .