By Angela Katrina Dongdong, USTP CASPS Research Associate
To generate funds for the Establishment of the Mulberry Research and Production Facility for the Barangay Balubal Livelihood Support, the USTP Balubal held its 1st Pledging Summit on July 5, 2022, at the Mushiso Café in Balubal, Cagayan de Oro City.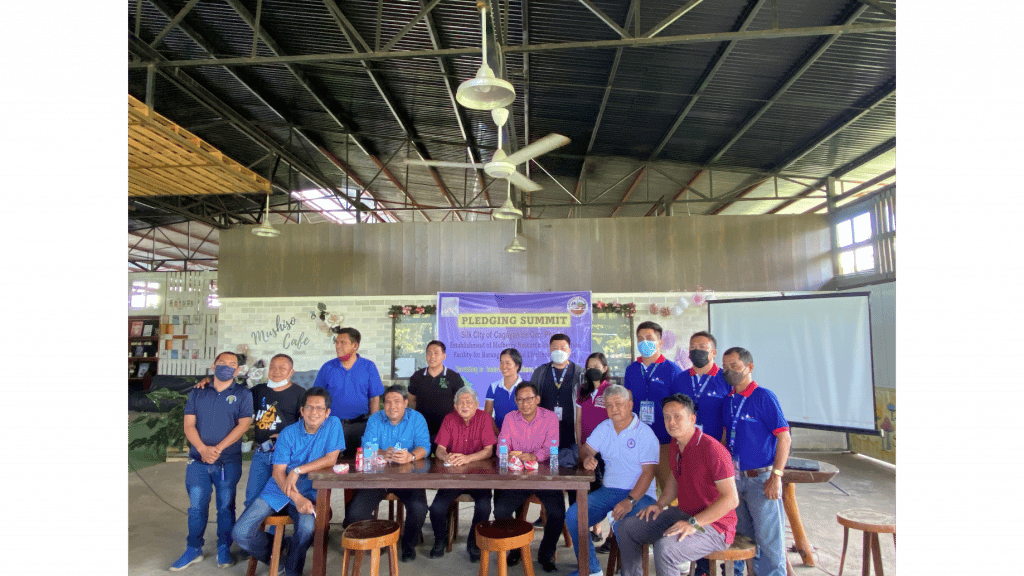 The summit will help in realizing the plan of making Balubal the Silk City of Cagayan de Oro. The event was attended by seven (7) private and government organizations, namely:
Provincial Environment and Natural Resources Office (PENRO) – Misamis Oriental,
Rotary Club of West CDO
Department of Labor and Employment (DOLE) – Region X (CDO)
Keycorp, Incorporated (CDO)
A Brown Company, Inc.
Department of Science and Technology – Philippine Textile Research Institute (DOST-PTRI)
City Agriculture Office-Agricultural Productivity Office (APO)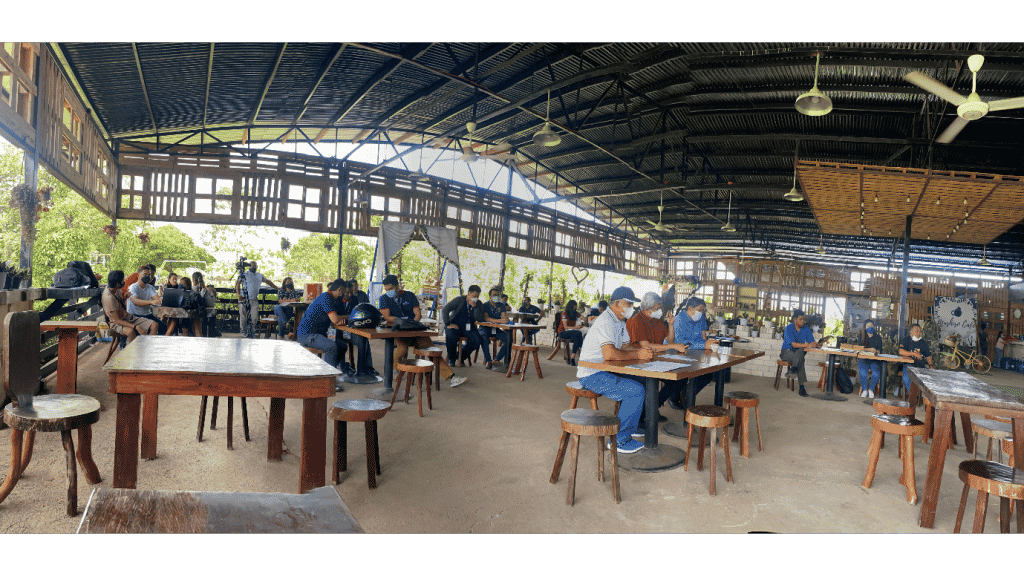 Engr. Almarco C. Brito of the Rotary Club of West CDO pledged to provide a research facility vital in the implementation of this project. PENRO and APO also pledged to assist in the distribution and field planting of the mulberry seedlings that will be produced in this project.
Dr. Dennis A. Apuan, Center Head of the Center for Advanced Plant Science and Phytotechnologies (CAPSP), presented the project to the participants of the summit, highlighting its importance and impact on the community. The project aims to develop innovative technologies that will enhance mulberry production in Balubal, which will simultaneously lead to job generation and employment.
The event was made possible through the collaborative efforts of the CAPSP headed by Dr. Dennis A. Apuan and the USTP Balubal Campus headed by Dr. Joevil C. Pepania with the staunch support from the Office of the Director for Research Centers and Institutes headed by Dr. Greg M. Cubio and from Barangay Balubal headed by its chairman, Hon. Pablo M. Bactong.
It is hoped that the summit will jump-start research endeavors that will contribute to the improvement of the lives of the people, particularly in Barangay Balubal.