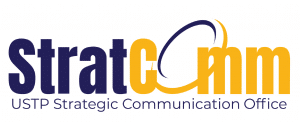 The Strategic Communication Office (STRATCOMM) is the communication arm of the university. The University of Science and Technology of Southern Philippines (USTP) maintains STRATCOMM to ensure effective communication across the system. The Office is responsible for disseminating important information to USTP students, faculty, staff, and researchers. It also handles the content for the university's official website, social media platforms, and cable channel.
Meet the
STRATCOMM Director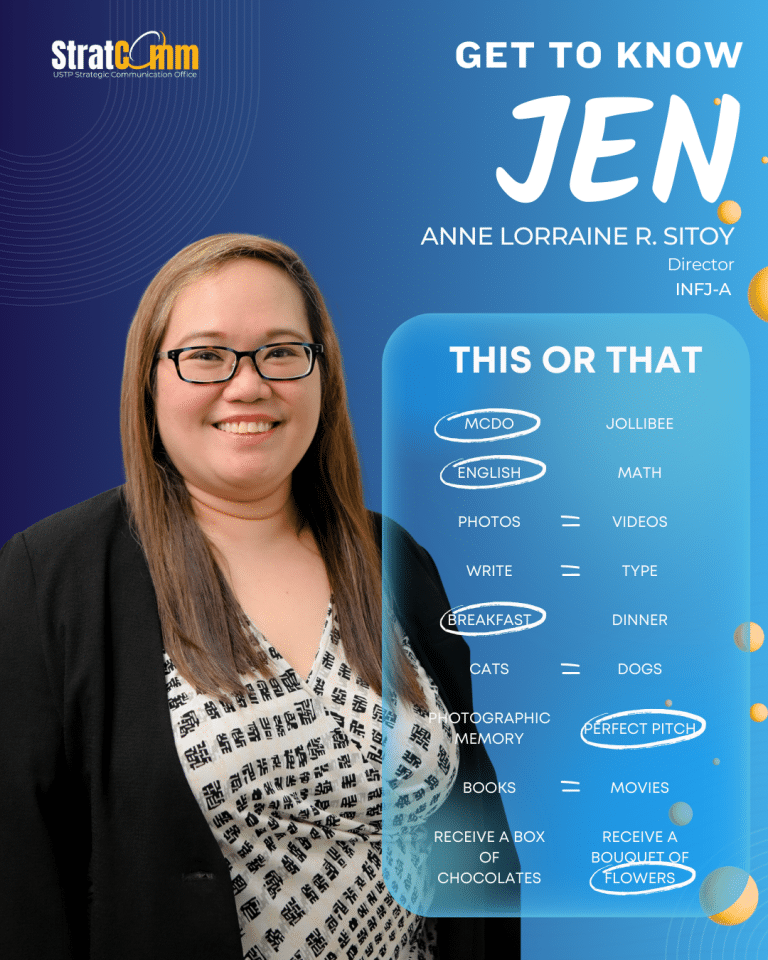 Strategic Communication Director
STRATCOMM's visionary director, Ma'am Jen, leads the team to new heights of success. With an impeccable blend of charisma and expertise, she inspires the team to achieve greatness, creating an environment where innovation and collaboration thrive.