Shaping the next generation of innovators and entrepreneurs is one of the University's aspirations. To do that, the University persistently develops and implements strategies in fostering innovation and entrepreneurship within the USTP community. One of these strategies is the University's integration of entrepreneurship into its curricular offering.
By introducing the Entrepreneurs career path in the teaching and learning curriculum of its students, USTP Graduates can choose to work in the industry or take on a new path as an entrepreneur.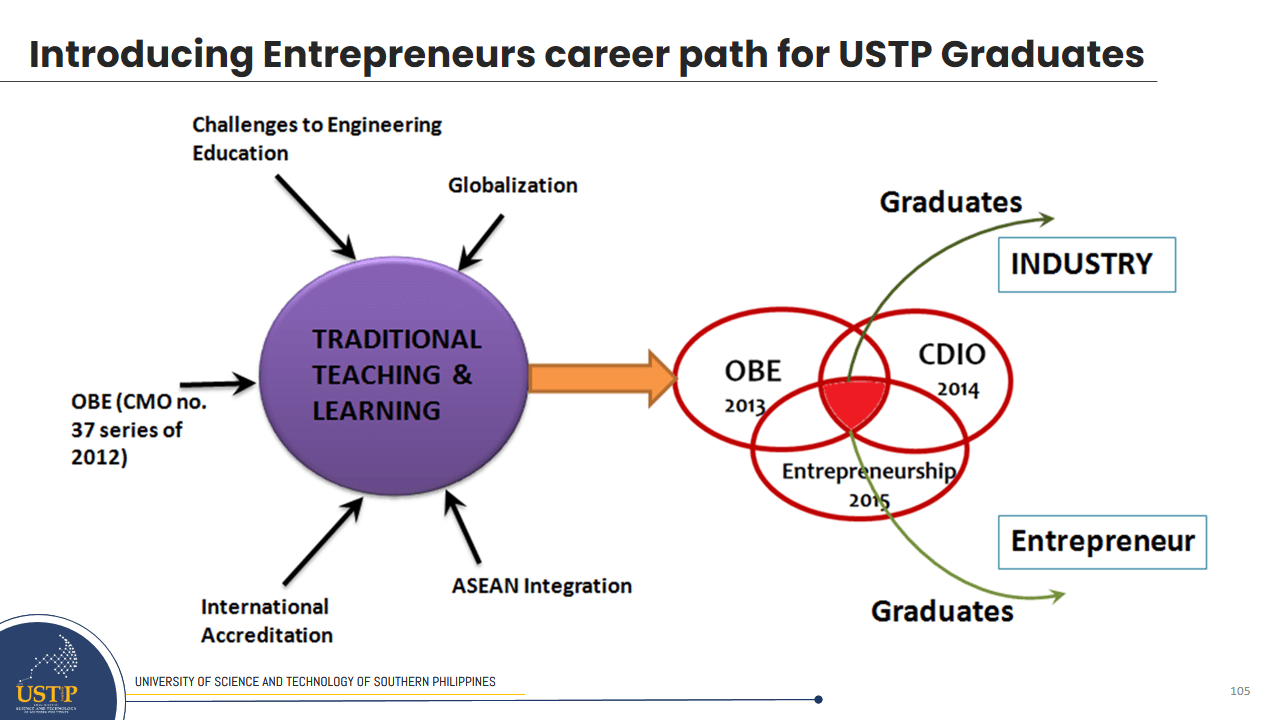 With the ever-changing demands of the modern world, acquiring an entrepreneurial mindset will make a long way, especially for the young generation. Imagine if all the USTP students can inculcate within themselves the characteristics of entrepreneurs: they will become more adaptive to change, can take initiative, bring about creative solutions, and be comfortable with risks. Then, it becomes easy to visualize the bright future that our region will attain. That can happen if the University carefully guides this younger generation in reaching their fullest potential as innovators and entrepreneurs.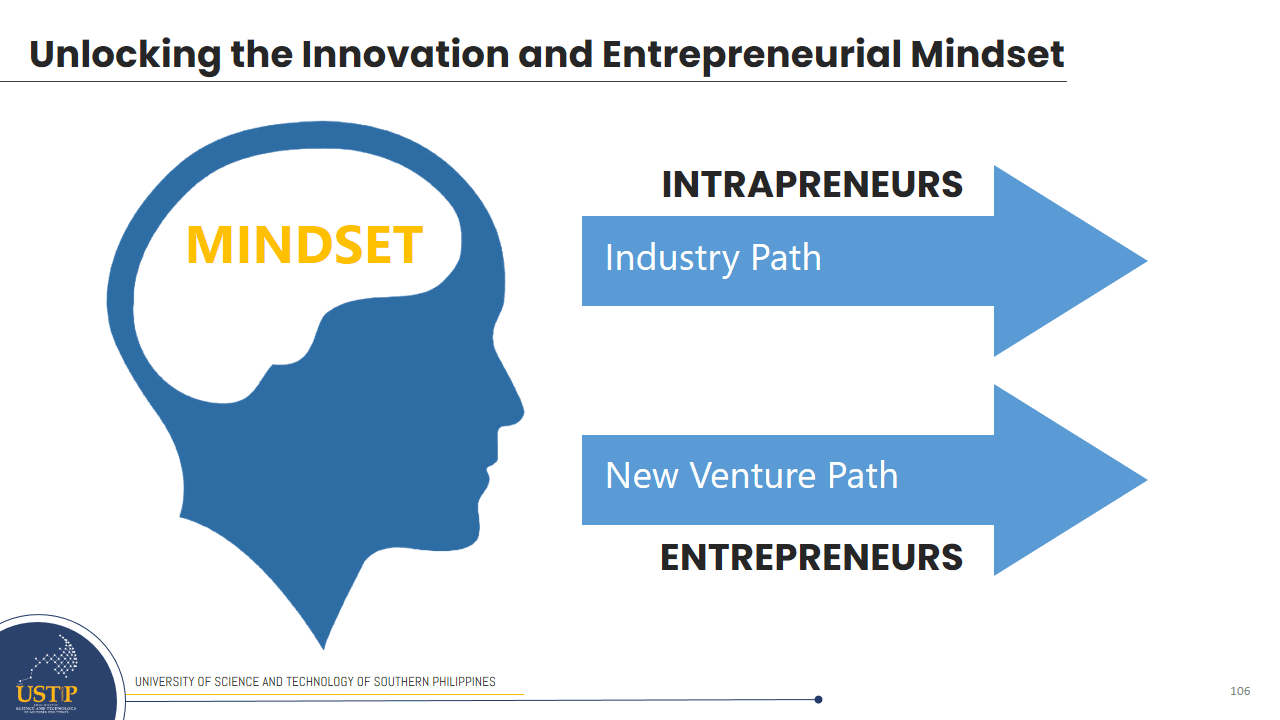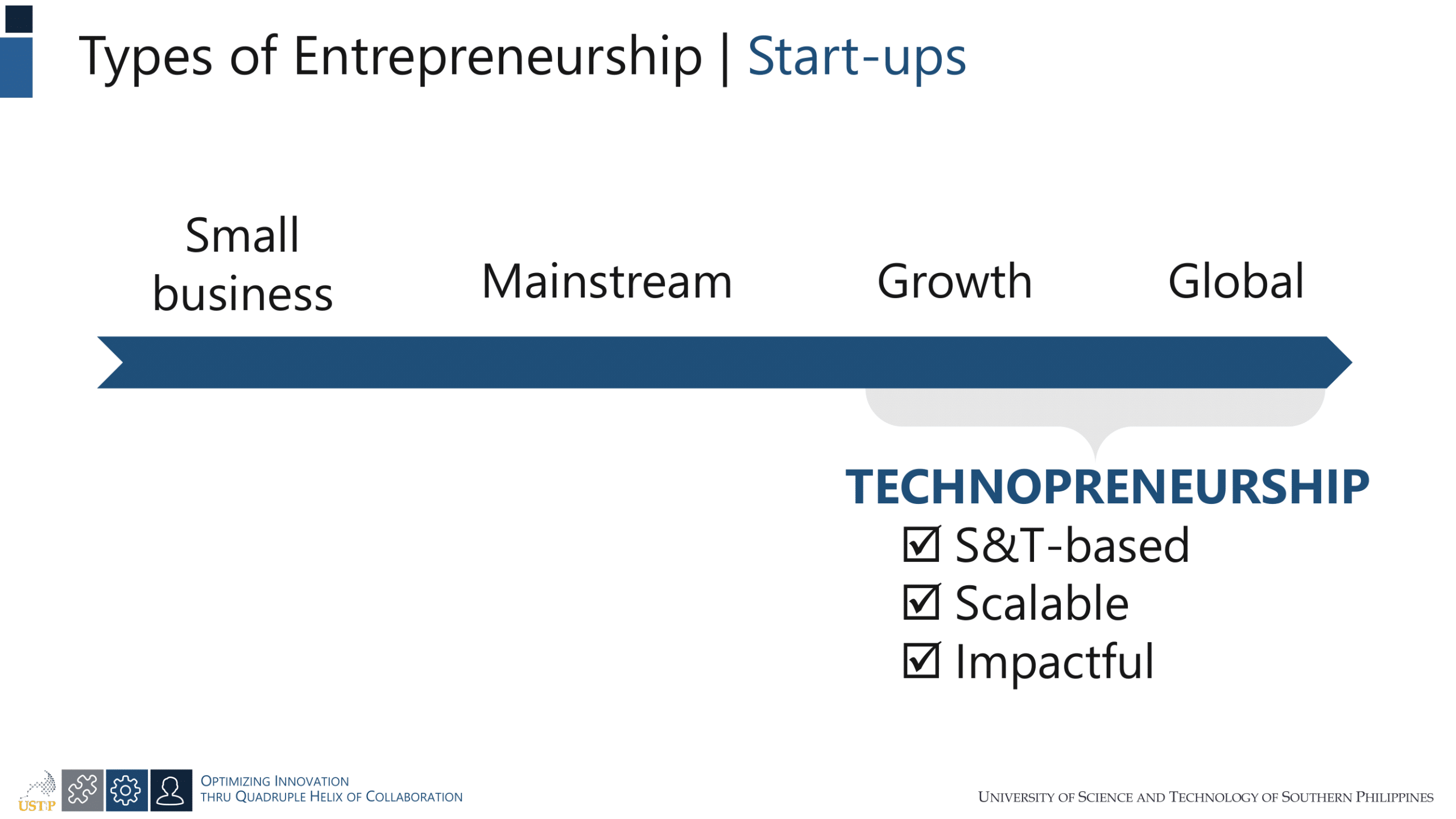 To realize that vision, the University must also invest in its human resources—its faculty. As the front-liners in the implementation of the trifocal functions of the USTP, especially on instruction, it is vital that the University ensures that its faculty are fully equipped with the right and updated knowledge and skills in teaching the entrepreneurial courses that the USTP offers. The faculty members have the capacity to directly influence the education that the University provides. Therefore, it is imperative that necessary support is provided to the University's educators for effective delivery of our functions.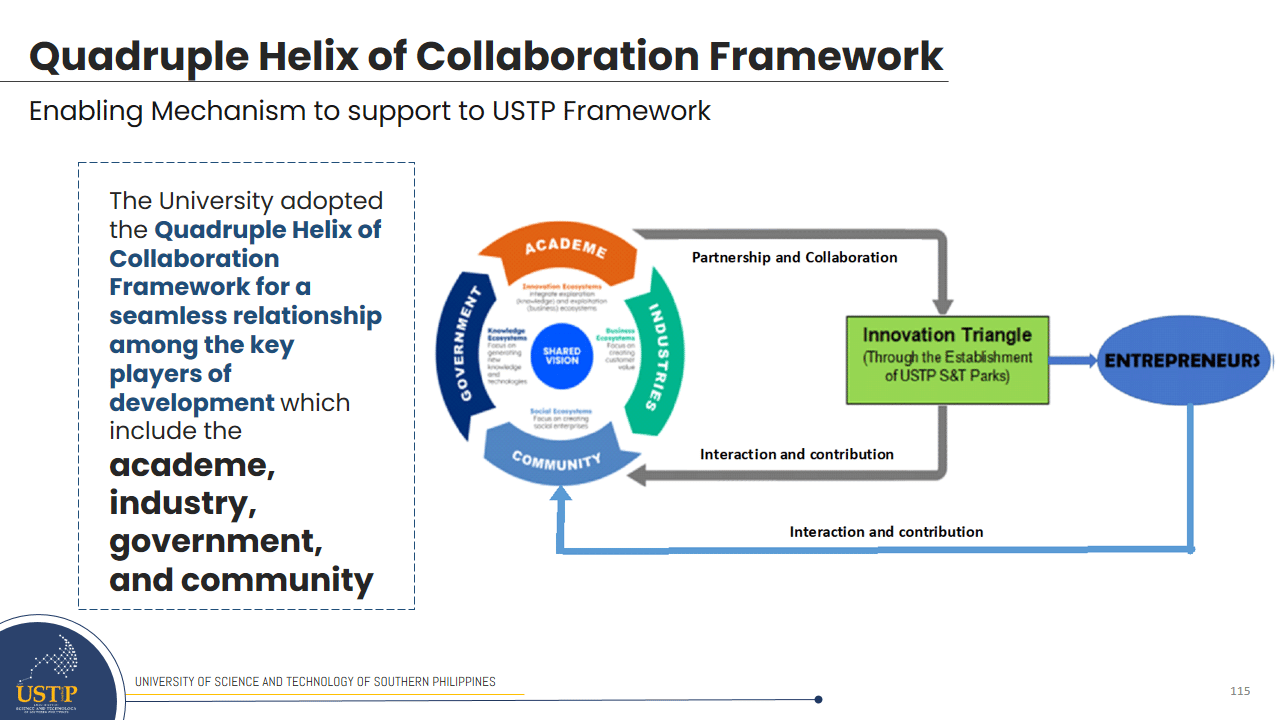 The University continuously upholds its commitment to fostering innovation and entrepreneurship within the USTP community. In doing so, it can significantly contribute to the socio and economic growth of Northern Mindanao and shape the next generation of innovators and entrepreneurs in the region.