By Carlos Ian H. Mendoza, USTP Claveria STRATCOMM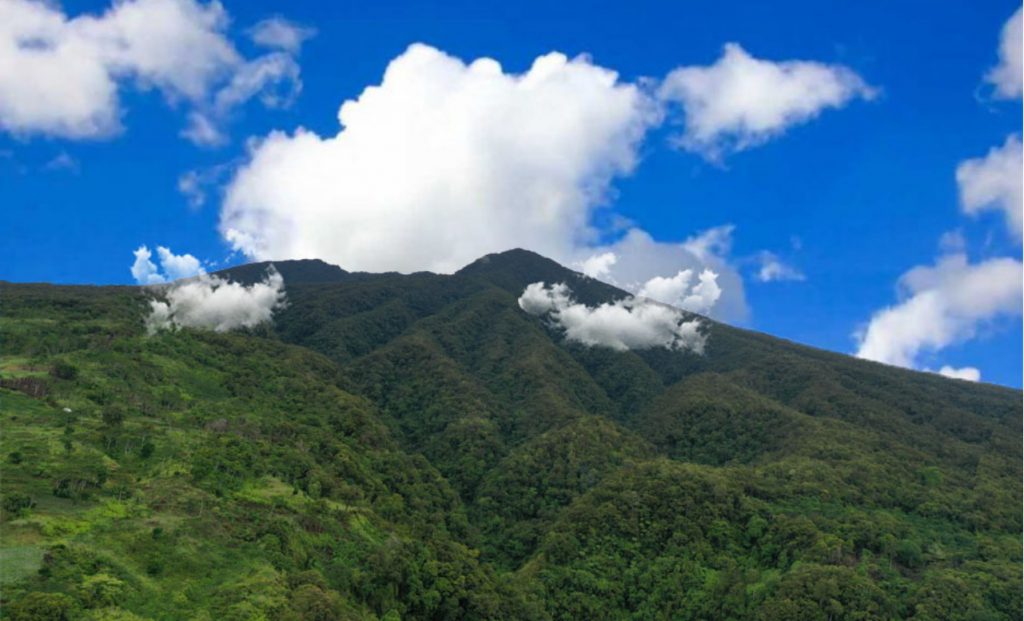 Mt. Balatukan Range Natural Park covers Gingoog, Claveria, Medina and Balingasag in the province of Misamis Oriental. (MBRNP)
Claveria, Misamis Oriental. Participants from the academe, industry, and government convened at the Center for Life-Long Education at the University of Science and Technology of Southern Philippines (USTP) in Claveria last September 20-24, 2021, for the Mt. Balatukan Range Natural Park Eco-Tourism Summit.
The 5-day activity began with a presentation of the plan outline, the ecotourism areas, attractions, components, issues, and problems. The goal is to protect and develop the Mt. Balatukan Range Natural Park (MBRNP) and educate the stakeholders on the significance of the protected area. The Mt. Balatukan Range is a potential eco-tourism site that can attract local and foreign tourists. It is also home to a diverse species of flora and fauna including the Philippine Eagle. It is listed 103rd Key Biodiversity Area, 91st Important Bird Area and is the 121st in the Conservation Priority Area in the Philippines.
Angelie S. Azcuna-Collera, Head of the USTP Center for Human Development Studies, gave input and stressed the need to identify stakeholders who will be part of this project.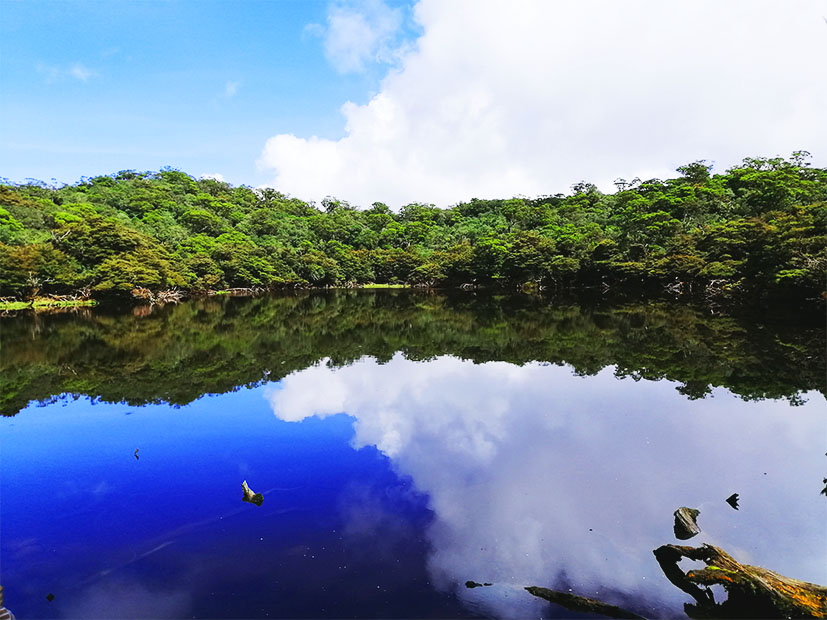 The beautiful Baantawan Lake in Mt. Balatukan Range Natural Park (MBRNP)
Marjun Mandamiento Basbason, a forest ranger of the Mt. Balatukan Ancestral Domain, welcomed any development in the area as a potential source of livelihood. This will also make the Indigenous People (IP) community less vulnerable to the influence of joining the problem of insurgency.
Aside from the lush forest, Mt. Balatukan Range Natural Park is endowed with waterfalls, caves, seventeen (17) rivers, and the Bantaawan Lake.
Resource persons include Clint Django G. Pacana, OIC of the Office of the Vice Chancellor for Administration and Finance of USTP Claveria and Person-in-Charge of the Agropolis S&T Park; Angelie S. Azcuna-Collera, USTP Center for Human Development Studies Head; Rico Libre, Department of Tourism (DOT-10) Operation Officer; and Liza Requina, Senior Ecosystem Management Specialist of the Department of Environment and Natural Resources (DENR-10).
Participants of the summit were able to produce a policy recommendation to address the problems and other potential issues related to environment and socio-cultural partnership, government support as well as academe-industry linkages, and the creation of a Memorandum of Agreement (MOA) between Local Government Units, and the Protected Area Management Board (PAMB). Other highlights of the activity were testimonies from representatives of partner agencies.
The technical working group is composed of government representatives from DOT, DENR, USTP Center for Human Development Studies, representatives from USTP, and industry representatives.