By PJ dela Peña, USTP System STRATCOMM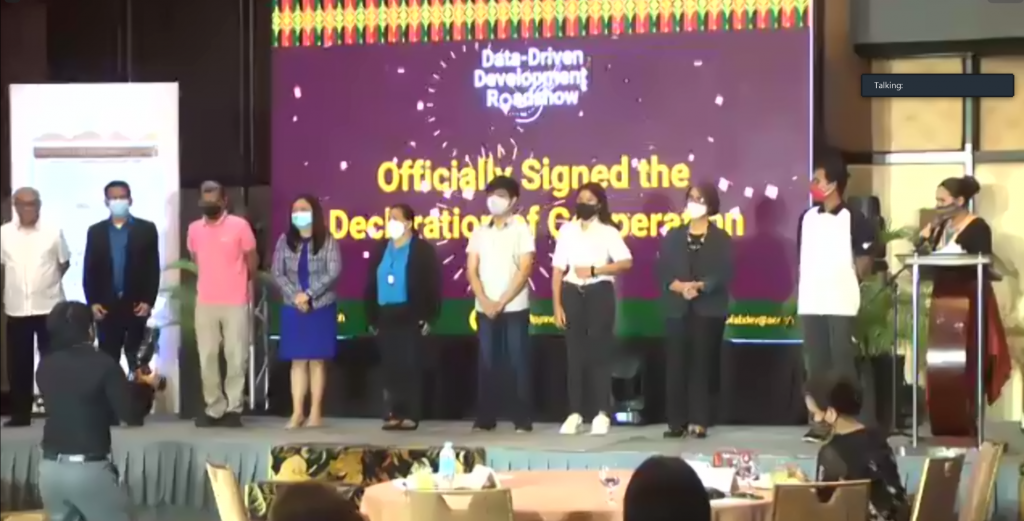 The key stakeholders on stage after the signing of the Declaration of Cooperation for DATA4Dev
The University of Science and Technology of Southern Philippines (USTP) is now an academic partner of the Data and Tech Alliance for Development Coalition (DATA4Dev). This is part of the project Coalescing Organizations towards Locally Led Actions to Boost Development (COLLABDev) spearheaded by the Action for Economic Reform (AER). Other partners include the local government of Cagayan de Oro, government agencies, and civil society organizations (CSOs).
Among the goals of the project is to champion human-centered and gender-responsive data-driven development in the Philippines using data-informed and technology-enabled participatory decision-making to address issues in local development. The project will run for 30 months (until June 2023) and involves ten (10) areas all over the Philippines. For Mindanao, the Municipality of Palimbang in Sultan Kudarat and the University of Science and Technology of Southern Philippines in Cagayan de Oro are included.
USTP is an important partner because the academe has a wide network of learning systems, a pool of experts, and an openness to innovation.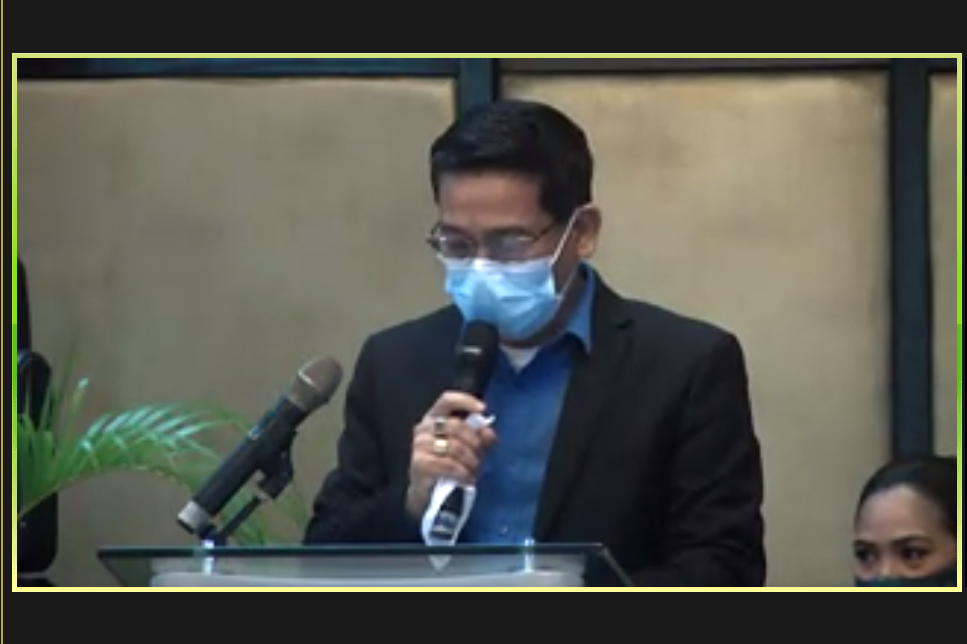 Dr. Ambrosio B. Cultura II delivering his message as one of the academe partners
USTP System President Dr. Ambrosio B. Cultura II emphasized that data is the new natural resource of the new digital age but needs to be mined and refined to make sense. This is where the local coalitions set in and delivered solutions.
An example is the Center for Inclusive Development Studies (CIDS) in USTP which has been collecting data on the cause of fire in Cagayan de Oro. 
The data is used to formulate a city ordinance that will require residential consumers to use a circuit breaker instead of a fuse box to minimize any fire incident. Through this, the analyzed data has become valuable information.
"The University affirms its commitment to uphold its role and share resources that are available especially those that are needed to address the relevant emerging and long-standing identified challenges in the city. We have already established our objectives and we therefore anticipate that we will be able to drive the city's economic progress by instigating initiatives based on human centered data driven development," Dr. Cultura added.
The signing of the Declaration of Cooperation was conducted at the Luxe Hotel with the key stakeholders affirming their commitment. The program also highlighted the project output dashboard prototype, online learning series, and the pride platform.
The project is in partnership with the United States Agency for International Development (USAID).