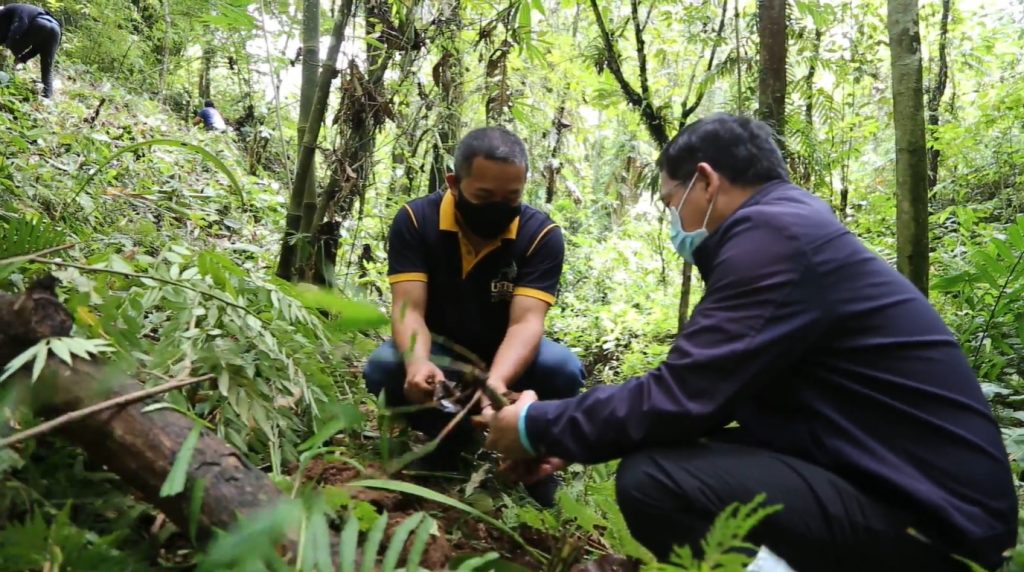 USTP System President Dr. Ambrosio B. Cultura II during the ceremonial planting at the Bambusetum Project in Claveria.
BAMBUSETUM PROJECT: Harnessing the Potentials of Bamboo
USTP Claveria — The University of Science and Technology of Southern Philippines (USTP) represented by System President Dr. Ambrosio B. Cultura II has entered into an agreement with the Department of Environment and Natural Resources Region 10 (DENR-X) and the European Chamber of Commerce of the Philippines (ECCP) for the planting and propagation of bamboo in USTP Claveria.
The goal of the project goal is to harness the potentials of bamboo in providing practical and effective use, protect the ecosystem and provide economic activities to the communities. The area covers 1 hectare with 15 species of bamboo initially planted.
ECCP Managing Director Ms. Mercedes P. Mejia, DENR-X Regional Executive Director Arleigh J. Adorable and DENR ASEC Joan A. Lagunda together with Dr. Cultura led the signing of the Memorandum of Agreement (MOA) that would launch the Bambusetum Project at the Bambusetum Agroforestry Park, USTP Claveria , Misamis Oriental.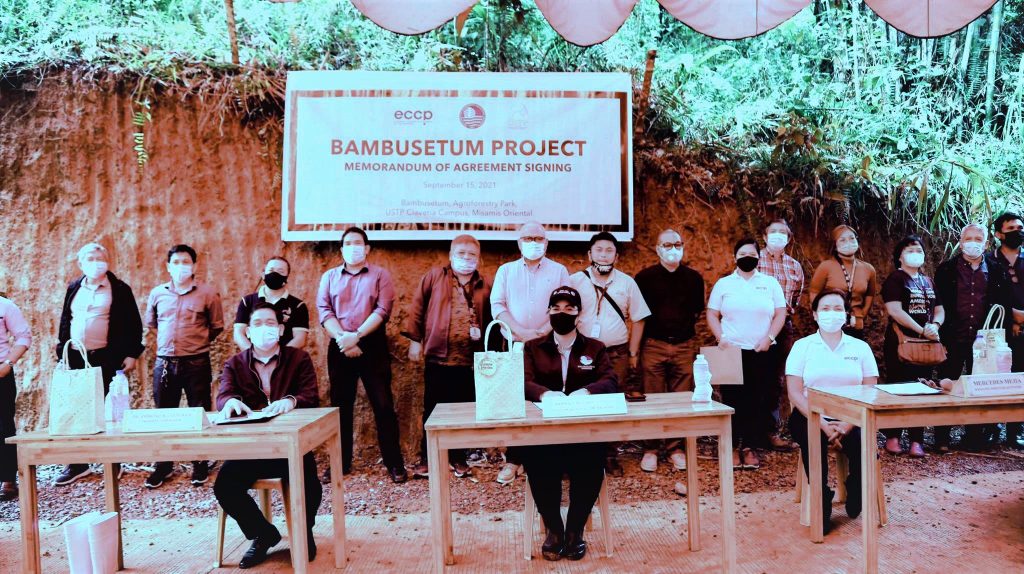 USTP System President Dr. Ambrosio B. Cultura II with DENR Asec. Joan Lagunda and ECCP Managing Director Ms. Mercedes P. Mejia for the signing of the MOA.
The MOA materialized after a series of meetings with Dr. Greg M. Cubio, Director of the Research Center and Institutes of the USTP System, and also with the effort of research associate Engr. Nestor Paul P. Ubalde.
Dr. Cultura thanked the partners for taking notice of the Bambusetum Project as the University's way of underscoring environmental protection and creating economic activities.
"Not only do we want to make the Bamboo Hub a primary tourist attraction but also to emphasize the need to protect our environment for future generations. If we start giving premium to environmental projects, we will surely reap its benefits one way or the other" Pres. Cultura stressed.
A tree-planting activity followed to jump start the project. Bamboo has many uses which includes furniture, construction, handicraft, food and cooking.
By Carlos Ian H. Mendoza, USTP Claveria Strategic Communication