By Diane C. Esmade, USTP System STRATCOMM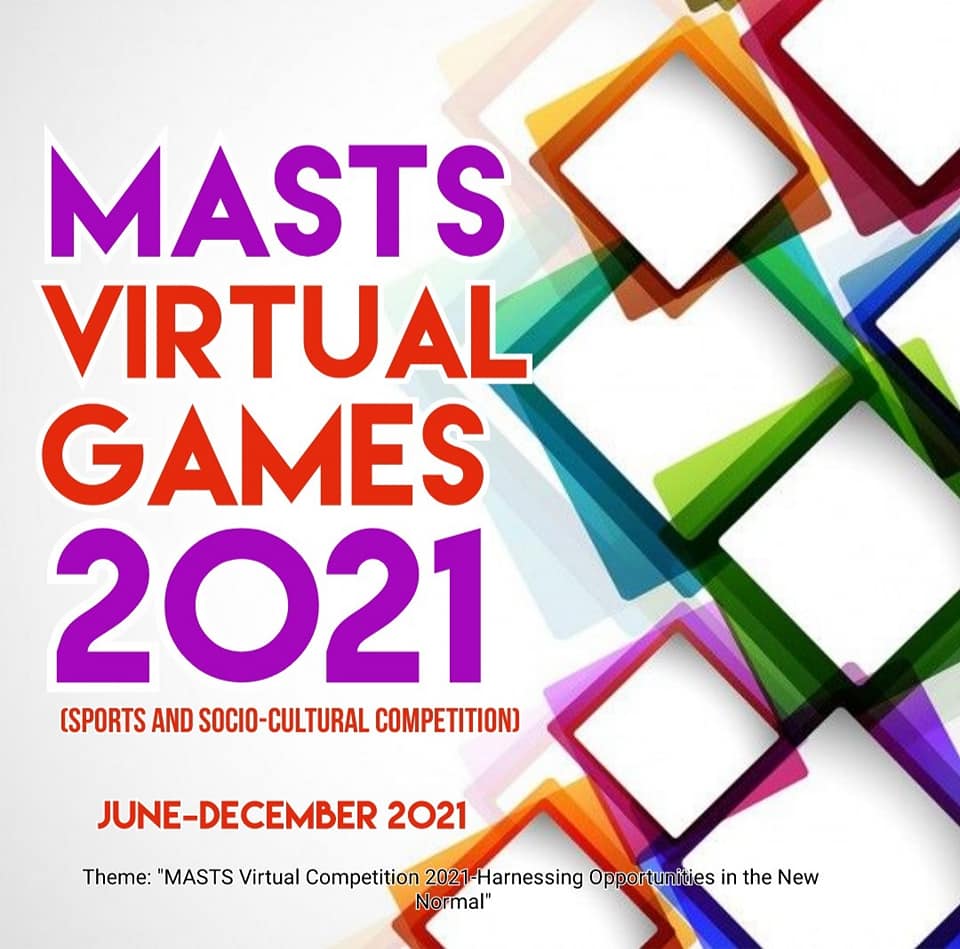 Jumpstarting its 31st year, the Mindanao Association of State Tertiary Schools Inc. (MASTS) celebrates with the theme MASTS Virtual Competition 2021: Harnessing Opportunities in the New Normal through a virtual opening event hosted by the University of Science and Technology of Southern Philippines (USTP) on June 18, 2021.
MASTS Inc. is an organization of state-funded institutions of higher education in Mindanao that organizes the athletic programs of state universities and colleges. The competition is traditionally held among schools wherein students from diverse backgrounds would compete with the hopes of setting aside differences and promoting peace and unity, among others. 
This year, the USTP played host to the opening ceremonies.
USTP System President Dr. Ambrosio B. Cultura II mentioned in his welcome remarks that the pandemic has brought unprecedented challenges and that there is a need to transition to an innovative approach via the virtual platform.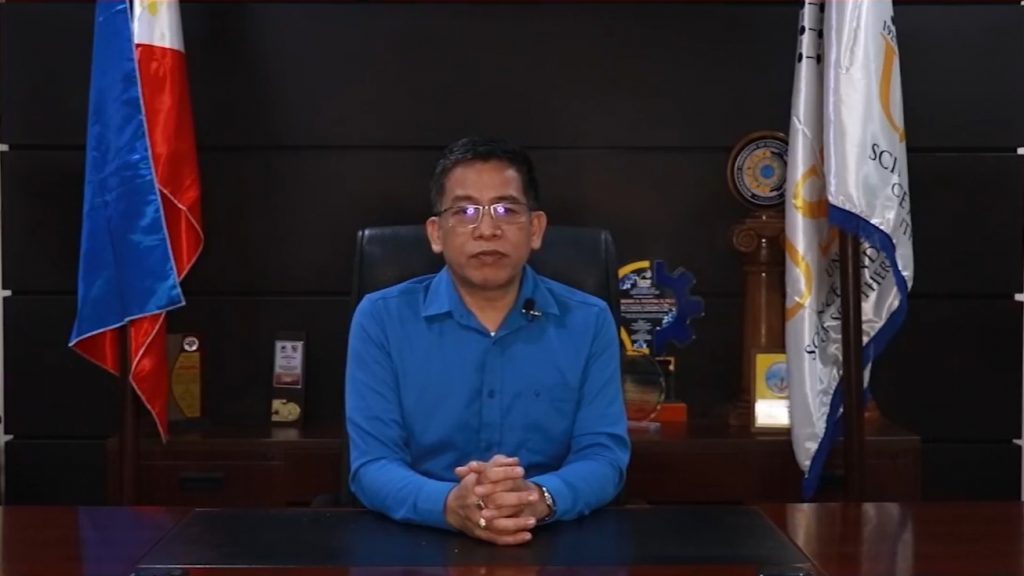 USTP System President Dr. Ambrosio B. Cultura II delivers the welcome remarks during the opening ceremonies of the MAST Games
"We are in an adverse circumstance. However, this may have changed the landscape of how we celebrate MASTS games this year. But our resolve has never been sturdier than ever. I am confident that sportsmanship and camaraderie will be accentuated in this year's games," said Dr Cultura.
Dr. Nelson P. Cabral, President of Zamboanga Peninsula Polytechnic State University (ZPPSU) and MASTS, is the keynote speaker of the event.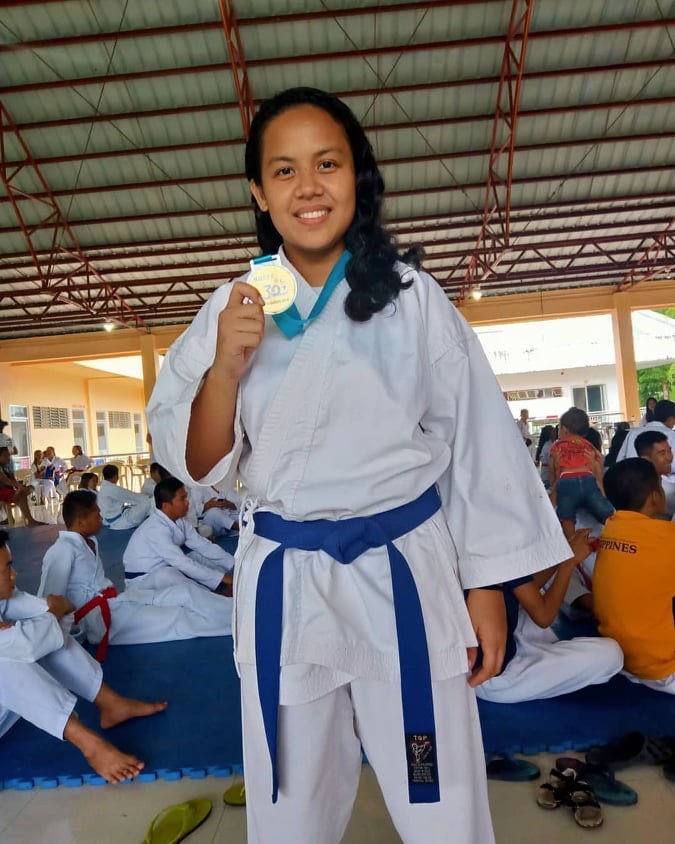 Karatedo athelete Ferjereain Macalos will compete in this year's MASTS Games
Competing in this year's MASTS Games is Ferjereain Macalos, a 22-year-old Karatedo athlete from USTP Cagayan de Oro, who has been an athlete for 13 years. She said the spirit of camaraderie lives on among the Karatedo athletes despite the challenges currently faced. 
"For me as a student-athlete, I helped and gave tips to my teammates for their virtual practice… and to my fellow student-athletes, don't lose hope. If you feel like you need to improve on something, reach out to your teammates! Keep on practicing your sport for you to win and enjoy!" she added. 
For the month of June, five Karatedo athletes from USTP will compete. Another set of players from the faculty, administrative staff, and students will join the MASTS Virtual Race for biking and running events.
The MASTS Virtual Games will be a 6-month-long event from June-December 2021. This month's events include Dance Sport, Karatedo, Arnis, and E-games competitions, such as Mobile Legends and the new sport, Pickle Ball.