By Diane Therese C. Esmade, USTP System STRATCOMM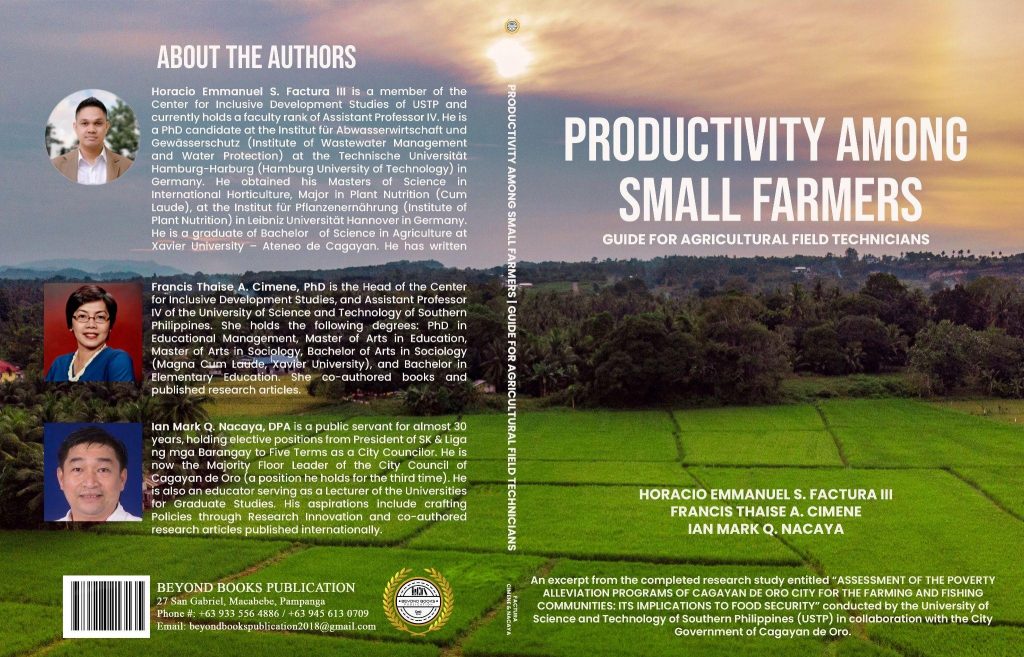 Book cover of Productivity Among Small Farmers: Guide for Agricultural Field Technicians
Food security, especially in an agricultural region, is better attained in a whole of community approaches such as helping the smallholder farmers become productive to strengthen the community leading to its progressive growth and development.
The Center for Inclusive Development Studies (CIDS) of the University of Science and Technology of Southern Philippines (USTP) in collaboration with the City Government of Cagayan de Oro held a Book Launch on Productivity Among Small Farmers: Guide for Agricultural Field Technicians on January 26, 2022, at the City Council Session Hall.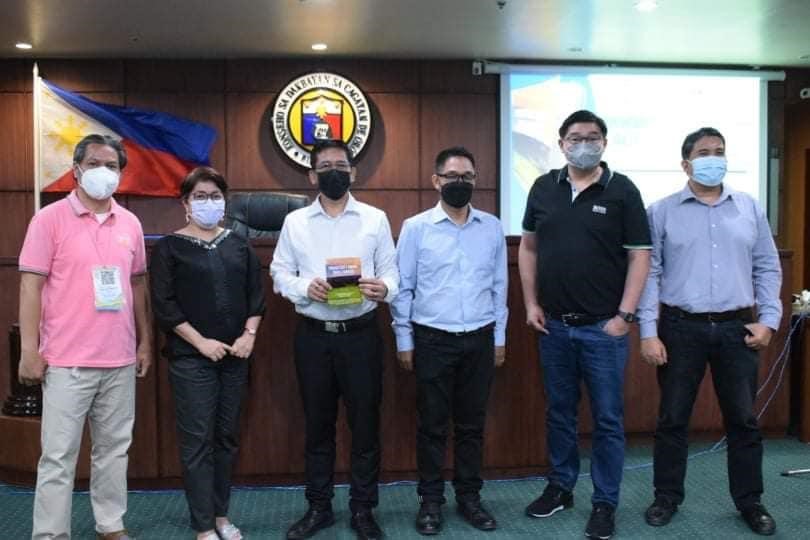 USTP System President Dr. Ambrosio B. Cultura II together with the Center for Inclusive Development Studies (CIDS) colleagues and city government of Cagayan de Oro representatives during the book launch.
This publication is an excerpt from the completed research study entitled "Assessment of the Poverty Alleviation Programs of Cagayan de Oro City for the Farming and Fishing Communities: Its Implications to Food Security" by CIDS, still in collaboration with the city government. The book has been written as a reference guide for agricultural field technicians and as a reference for agriculture students and instructors. This will also be helpful for agriculture extensionists, government and non-government organizations, and even the local policymakers.
In addressing the problems of the community, strengthening the role of the farmers through this undertaking will contribute to achieving food security for our country.
USTP through CIDS continues to magnify its research and innovation efforts to the academe, industry, government, and the community towards the realization of inclusive development growth.
Authors of the book include Francis Thaise A. Cimene, Ph.D., Center Head for USTP CIDS, together with Horacio Emmanuel S. Factura III, and Ian Mark Q. Nacaya, DPA.