By Faith Guligado, USTP CDO STRATCOMM
Cagayan de Oro. The College of Medicine (COM) of the University of Science and Technology of Southern Philippines (USTP) held a seminar-workshop at the Performing Arts Theater on November 19, 2021 and at the University Boardroom on November 20, 2021. The objective of the event was to bring the key stakeholders together of the College of Medicine to determine its vision, mission, and goals for the years 2021-2028.
USTP System President Dr. Ambrosio B. Cultura II presented the USTP Strategic Plan: Vision 2030 to ensure alignment of the COM's plans with that of the University. Dr. Cultura expressed his gratitude and appreciation to the attendees as well as his support and enthusiasm for the future of the COM.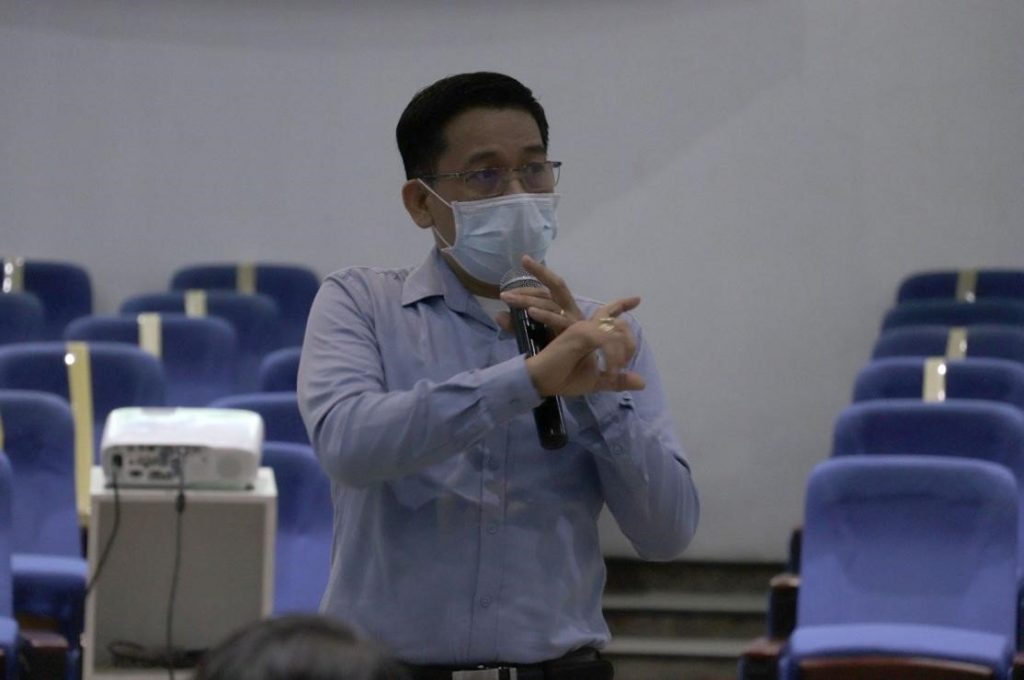 USTP System President Dr. Ambrosio B. Cultura II gives his welcome remarks
The seminar-workshop was attended by the Dean of the College of Medicine Dr. Mitchel Gonzalez; COM Chairpersons Dr. Philip O. Lazo, Dr. Joanne Mae M. Antolin, Dr. Cindy Canceko – Llego and Dr. Dures Fe E. Tagayuna; Representatives from the Department of Health (DOH-10), Commission on Higher Education (CHED-10), the academe, doctors in private practice; and Chief of Northern Mindanao Medical Center (NMMC) Dr. Jose Chan. The two-day seminar-workshop was facilitated by Mr. Robert de la Serna.
Participants during the VMG group activity and presentation
Throughout the two-day event, the participants held brainstorming sessions. The participants were divided into small groups and drafted proposed vision, mission, and goals statements which were presented to the entire group for comments and approval.