By Diane Therese C. Esmade, USTP System STRATCOMM
Through its Institute of Continuing Education and Training (ICET), the University of Science and Technology of Southern Philippines (USTP) now offers Technical Education & Skills Development Authority (TESDA) certified programs. Registered under the agency's Unified TVET Program Registration and Accreditation System (UPTRAS), USTP Cagayan de Oro now offers the following TESDA Courses:
Electrical Installation and Maintenance NC II
Electronic Products Assembly and Servicing NCII
Automotive Servicing NC I
Food Processing NCII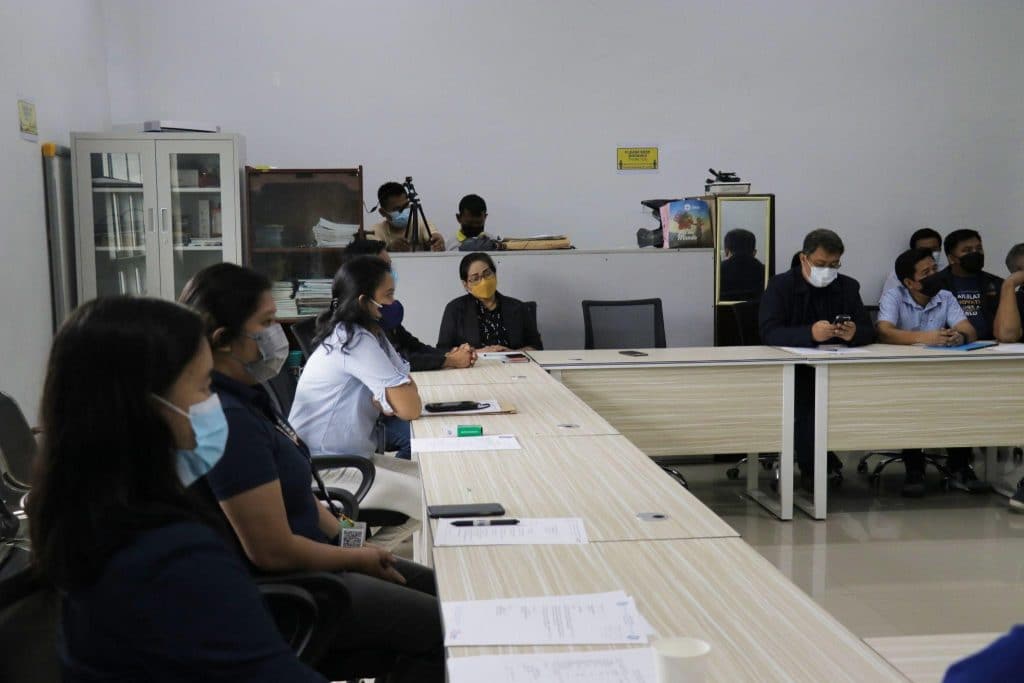 TESDA personnel during the orientation before the ocular inspection
ICET is an enterprise duly approved by the Board of Regents to offer non-traditional short-term courses across the USTP System. Part of strengthening their program is venturing into partnerships that will benefit the university and the stakeholders.
Last February 5, 2022, TESDA visited the university for an ocular on the laboratories for the USTP ICET programs. Ms. Marigold Cherrie R. Garrido, TESDA Provincial Director, graced the event with Mr. Penny L. Labuanan, Supervising TESDA Specialist/UTPRAS Focal. During the visit, Dr. Ruvel J. Cuasito, PECE Dean for College of Technology, and Engr. Erich P. Abad, ICET Director, was also present.
USTP showcase facilities available for the program offerings
TESDA visited the laboratories, including Advance Mechatronics Lab, Communication and Digital Lab, Automation, Instrumentation, and Process Control Lab. They also visited the facilities of the Culinary Arts Building, particularly the Bread and Pastry, Food Processing, and Cookery.
The ocular visit allowed USTP to showcase the facilities offered to students. It also gave TESDA an avenue to know more about the facilities USTP has to offer.
For inquiries, email [email protected] or [email protected].