By Gwen A. Salabsab, USTP Oroquieta Office of Student Affairs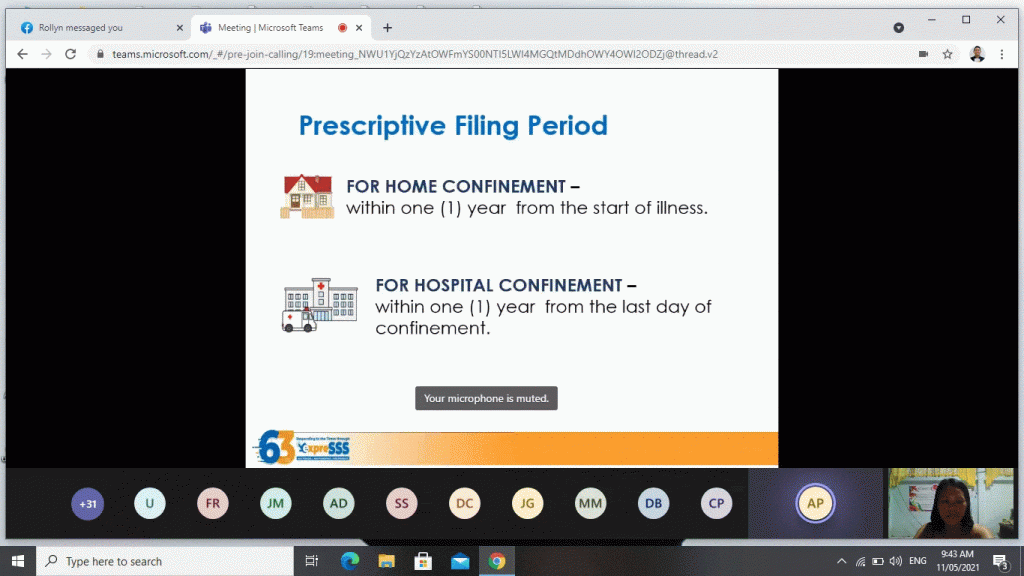 The Office of the Career Center Industry Relations of the University of Science and Technology of Southern Philippines (USTP) in Oroquieta, Misamis Occidental, and the Social Security Service (SSS) teamed up to conduct a virtual orientation for the USTP faculty and students.
Among the highlighted topics during the orientation are membership benefits, loan programs, digital services, and the latest policies of SSS.
Janibel Cabaluna, one of the student participants in the orientation, signified her intention to become a member while Christy Luna, a graduating student of USTP, sees the value of having benefits.
Christy expressed how the orientation enlightened her on the rights of an employee and an employer which is what she will become someday.
Diana Banawan, Head of the Career Center, said she was overwhelmed by the willingness of the attendees to participate despite their busy schedules.
Since the enactment of the Social Security Act of 1997, SSS has been offering protection to its members and their beneficiaries against unprecedented events that may lead to monetary loss.