USTP Balik Scientist gives inputs on energy transition for the proposed site development plan of AGILA Campus in Alubijid, Misamis Oriental
PJ V. dela Peña, USTP System Strategic Communication Office
A living laboratory for low carbon building design is what University of Science and Technology of Southern Philippines' Balik Scientist, Dr. Laurence L. Delina, has in mind for the Idea Center for Innovative Technologies, Enterprises and Services (ICITES) building, one among the many structures that will soon rise at the 52-hectare Science and Technology Park (S&T Park) in Alubijid, Misamis Oriental. This will also house a community energy demonstration facility that will showcase the various small scale and easy to install renewable energy systems that can be replicated in the community. Among the technological options that can be put up includes solar, biogas and hydro.
Dr. Delina is also involved in non-technical assessments of how a community energy transition process can be accomplished. This is a product of the conceptualization meetings with the planning committee for the S&T Park in Alubijid that can be integrated in the Proposed Site Development Plan.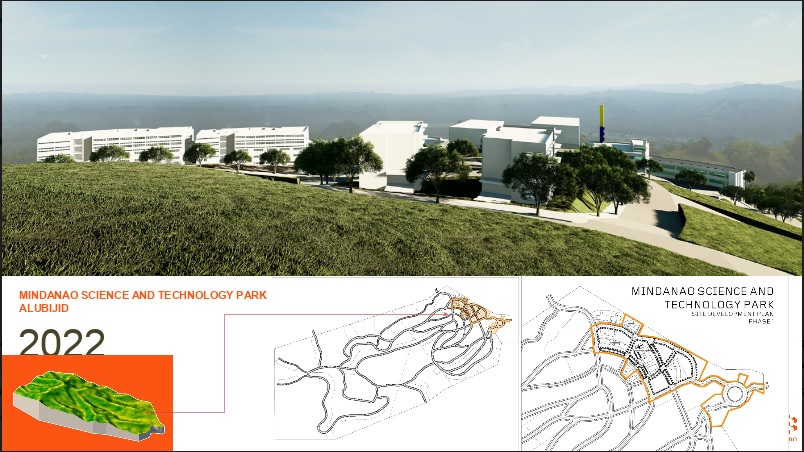 The proposed USTP AGILA Campus in Alubijid, Misamis Oriental
Dr. Delina is on a 76-day visit as Balik Scientist for the USTP. He is the leading expert on sustainable energy transition and climate mitigation in developing countries. The Balik Scientist Program of the Department of Science and Technology (DOST) allows Filipino scientist who are internationally recognized to share their expertise in the academe, public or government agencies and the industry specifically on agro-industrial, economic development, technology and innovation.
Dr. Delina is currently an assistant professor at the Division of Environment of the Hong Kong University of Science and Technology (HKUST).
Among Dr. Delina's accomplishments include assistance in seeking new funding for renewable energy related projects; conduct of a meeting with Dr. Worajit Setthapun of Chiang Mai Green World City, Chiang Mai Rajabhat University in Thailand and talk on community energy; mentoring sessions for researchers and members of the faculty on Energy Transition; drafting the syllabus and giving inputs for the College of Engineering and Architecture's PhD in Energy Engineering; and conduct of e-lectures.
A public e-lecture is scheduled on January 29, 2021 on Joules and Goals: Exploring the Synergies between Energy Transition and Sustainable Development.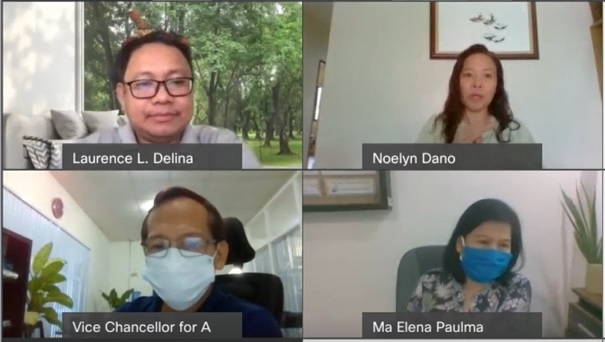 USTP officials express appreciation for Dr. Delina's contribution to the University
Despite the culmination of his Balik Scientist visit on January 31, Dr. Delina has accomplished a lot and is looking forward for more partnerships with USTP.
"This is hopefully a long term engagement between myself, Hongkong University of Science and Technology (HUST) and USTP not only in energy but hopefully in other areas in science and technology, education and research, hopefully in the future" Dr. Delina added.
Catch the public e-lecture on January 29. Check the details below.