By Faith Guligado, PME USTP Cagayan de Oro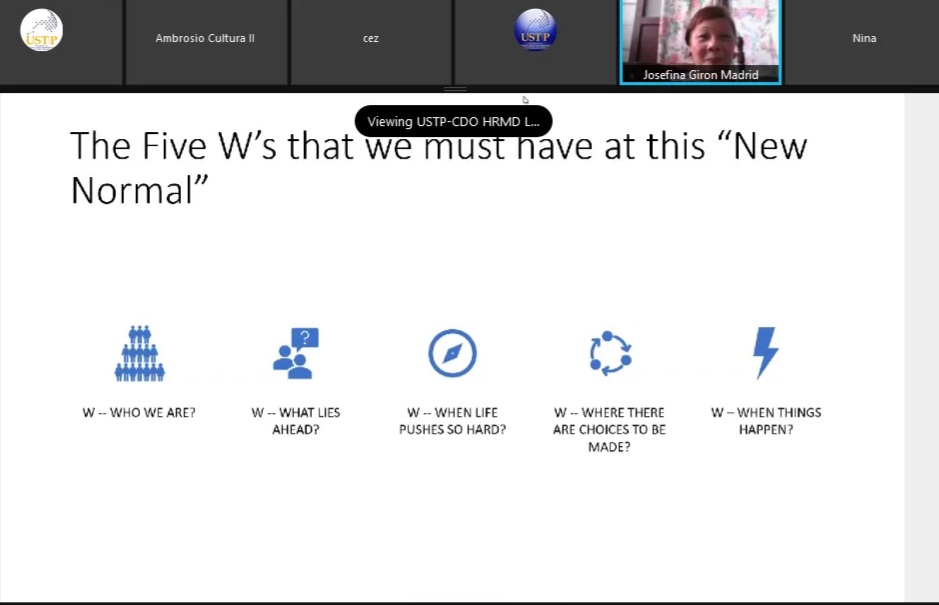 Dr. Giron shares the 5 W's for the New Normal
The University of Science of Technology of Southern Philippines (USTP) Human Resource Management Division of the USTP System, CDO, and Claveria initiated a Mental Health Webinar on June 18, 2021, via Webex Events. The activity aims to acknowledge the value of mental health in the workplace and to promote the well-being of employees during these challenging times. 
The speaker of the talk is Dr. Josefina Giron Madrid, RGC, RPsy from De La Salle University – Dasmariñas. She started the talk with a meditation activity and tackled stress, mental health, and how to cope with the new normal.
Dr. Madrid also shared how to deal with problems and how to help the people that surround us. She answered questions related to mental health, stress, and other related concerns asked by the participants.