Best Friends Forever and BFF Fries– these are some of the things that usually come into mind when we hear the acronym BFF. These letters connote unity and optimism that we can only think of people smiling.
Exuding the same positivity, USTP Oroquieta adds "Bayanihan Feeding for Frontliners" in the list of definitions for the acronym BFF. To give context, it is an extension program of the campus as part of its many COVID-19 initiatives.
Last Friday, USTP Oroquieta, served nutritious food packs to 40 frontline workers and 20 Locally Stranded Individuals (LSIs) in Barangay Mobod, Oroquieta City.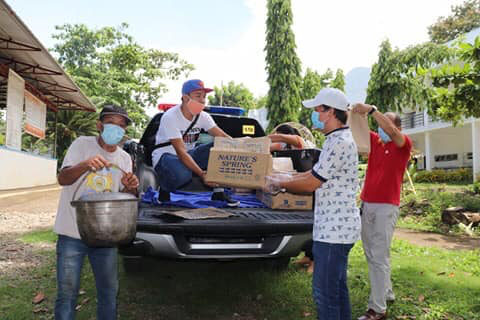 "It's our way of connecting to our frontliners, especially that the LGU funds are getting slim. Luya naman gud pud kay sila. Ang uban musurrender na. Para bang 'Hey naa pa mi. Cheer up.'" Liberty Doncillo, Oroquieta campus Acting Director, expressed.
("It's our way of connecting to our frontliners, especially that the LGU funds are getting slim. The frontline workers are becoming feeble, that some already gave up. It's our way of telling them, 'Hey, we're still here. Cheer up'.")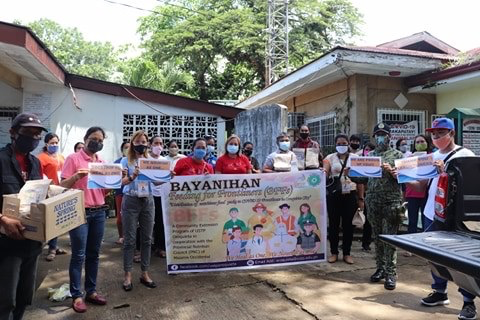 (USTP-Oroquieta with the frontliners)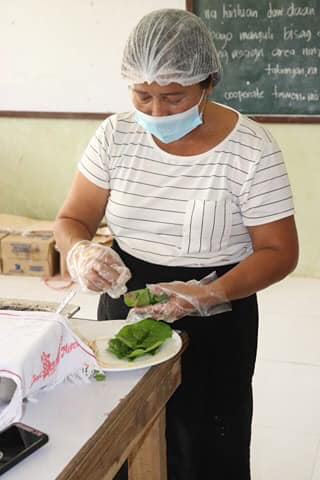 (Director Doncillo preparing the alugbati rolls for the frontliners)
When asked on how BFF started, Director Doncillo recounted, "Daghan man gud mi alugbati sa among farm nga ang dahon, mura nag plato kadagko. Unsaon ko mani pag utilize? So nagpost ko sa Facebook about it. Nakit-an sa mga friend nato sa council. Ana siya nga, 'nice lagi to imong vegetables. Pwede to nimo i-share sa nutrition month? Share nato sa mga frontliners'."
(We have lots of alugbati that have leaves as big as a plate in our farm. What will I do with these? So I posted about it on Facebook, and a friend from the (Provincial Nutrition) Council left a comment saying, 'The vegetables look nice! Can we share it to thhe frontline workers in line with the Nutrition Month?'"
Starting in its own community, USTP Oroquieta will conduct BFF in the whole month of July, and will reach out to more frontline workers and locally stranded individuals in the barangays of Oroquieta City.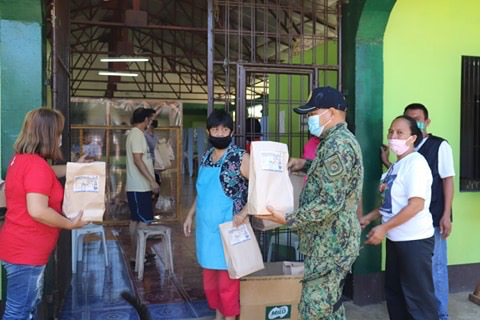 This "BFF" initiative is anchored on the concept of communal cooperation or what Filipinos commonly refer to as Bayanihan. It is carried out when a community works together to reach a common goal.
"It's bayanihan. Naa koy asin diri, naa koy isda diri, naa koy bugas," Doncillo explained, as she shares how the faculty members in the campus and other donors worked hand in hand in realizing BFF.