By Averil C. Buenavista, USTP Cagayan de Oro STRATCOMM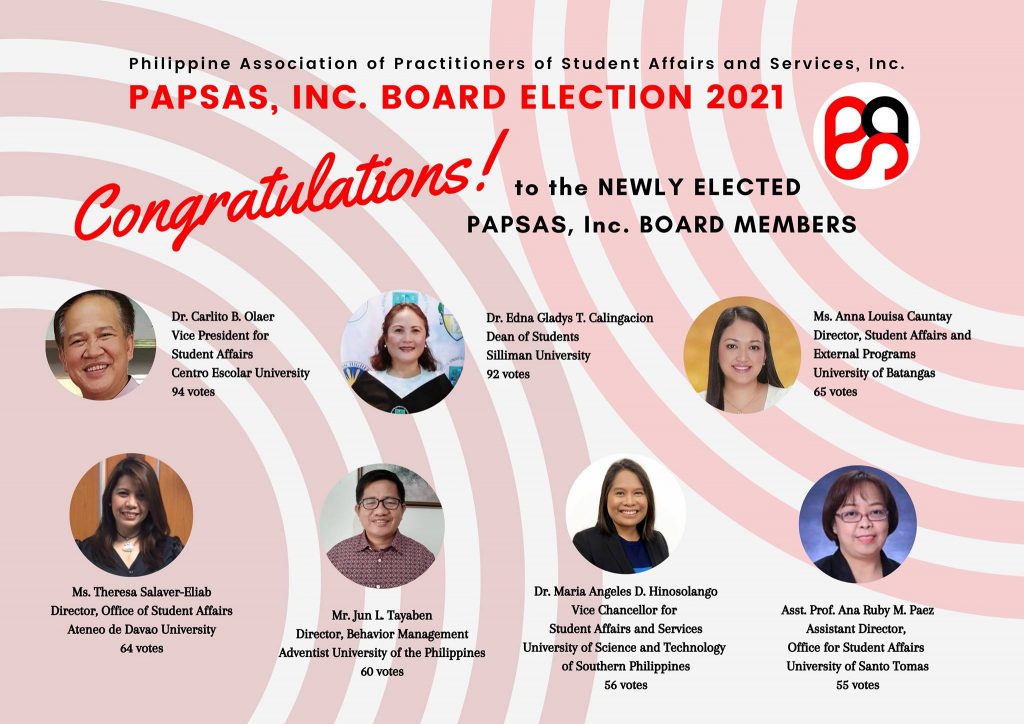 Courtesy: Philippine Association of Practitioners of Student Affairs and Services
Congratulations Dr. Maria Angeles D. Hinosolango for being elected as one of the Board Members of PAPSAS, Inc.!
The Philippine Association of Practitioners of Student Affairs and Services (PAPSAS), Inc. is the official national association of Student Affairs and Services (SAS) practitioners in the Philippines. It is a non-stock and non-profit organization composed of student affairs practitioners committed to the development of the Filipino Educator through the conduct of effective and relevant programs and activities to address students' concerns and student affairs development.
In the recent Board Members' national elections, Dr. Maria Angeles D. Hinosolango, OIC-Vice Chancellor for Student Affairs and Services of USTP CDO in concurrent capacity as Director for Student Affairs of USTP CDO, was the sole representative among the State Universities and Colleges (SUCs) of the country. She was nominated anonymously by a SAS practitioner and subsequently submitted the requirements which were evaluated and accepted by the Election Committee. With the all-out support, she was able to make it to the sixth spot out of the seven (7) available slots among the ten (10) nominees.