By Cris Mark B. Gamon, USTP Claveria QAA Staff
The University of Science and Technology of Southern Philippines (USTP) Claveria recently conducted an online accreditation survey with a team of accreditors from the Accrediting Agency of Chartered Colleges and Universities in the Philippines (AACCUP) Inc. The two-day activity aimed to endorse the Master of Science in Agriculture (MSA) Level III Phase 2 for accreditation. It was held on July 25-26, 2022, at the Administration Building Function Hall via Zoom.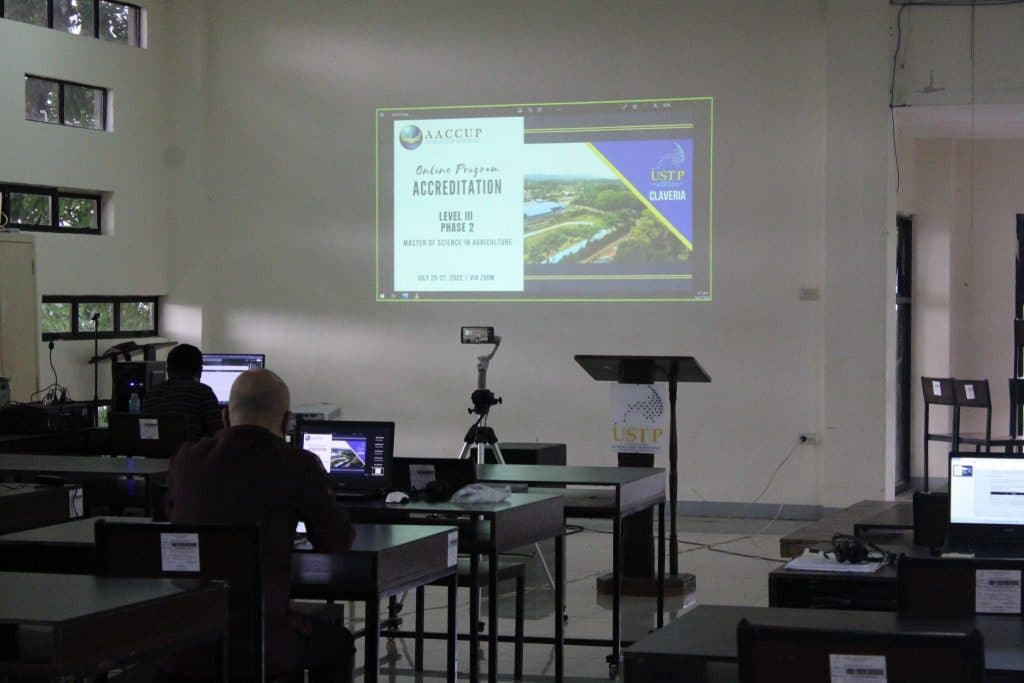 Two veteran AACCUP accreditors spearheaded the evaluation: Dr. Maria Teresa SJ. Valdez as Team Leader and Dr. Marlene B. Atinyao as Team Member.
Dr. Maria Teresa SJ Valdez is a retired Professor VI from the Tarlac Agricultural State University. She has 22 years of experience being an accreditor. Her field of expertise is in Animal Science and Educational Management.
Dr. Marlene B. Atinyao is Professor V at Benguet State University. She is the Dean of the College of Agriculture and the Director of the Office of the University Registrar. Aside from that, Dr. Atinyao is also the Chair of the Department of Animal Science.
Dr. Valdez merits the MSA faculty for being awardees, particularly in the USTP PRAISE (Program on Awards and Incentives for Service Excellence) Awards 2021, for their productive Research on Crop Science.
The accreditors also stressed the importance of copyrighted and patented research, the partnership development plan for national and international linkages, and intensified the research on Animal Science.
USTP Claveria Chancellor, Dr. Renato O. Arazo, expressed gratitude to the AACCUP accreditors. He thanked the accreditors for sparing their expertise to evaluate the MSA program and strengthen its services. He then appraised that USTP Claveria would put all the recommendations into action.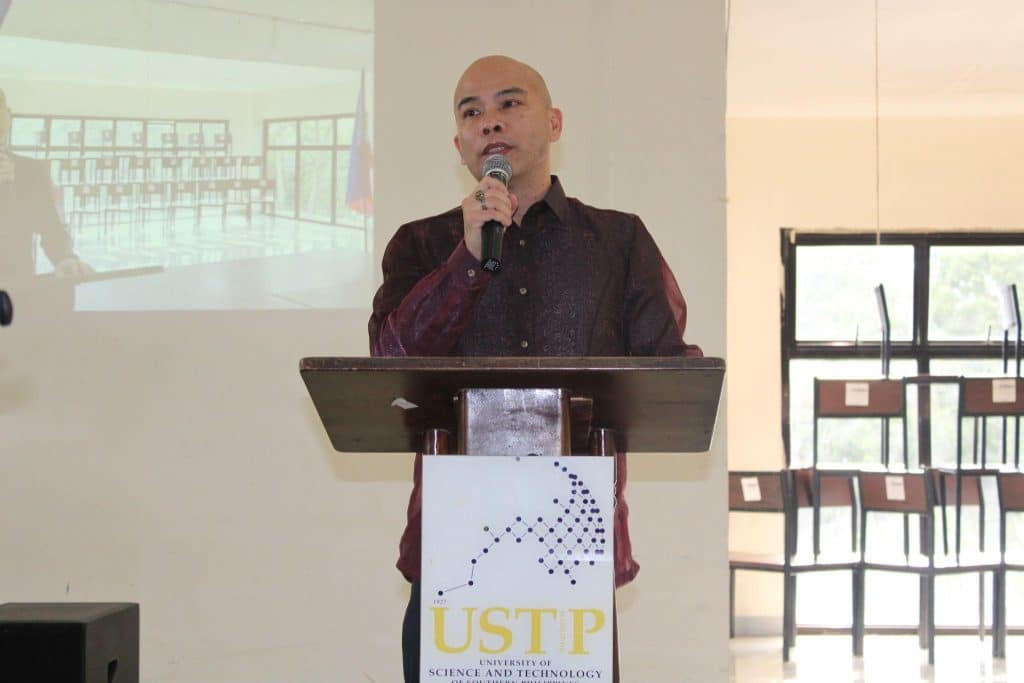 According to Dr. Arazo, the subsequent hiring of faculties for USTP Claveria will be an Animal Science Faculty to address the need for more instructors for the MSA major in Animal Science program. He then disclosed that USTP Claveria would create a new office with the primary function of looking for consortia for national and international instruction.
In his closing remarks, Dr. Arazo thanked the faculty and staff of the College of Agriculture, especially the task force who worked hard to make the accreditation a success. He then reminded everyone that, even if the evaluation may end that day, "accreditation is the way of life of the university." The USTP Claveria Chancellor then echoed Dr. Rosalito A. Quirino, former USTP System OIC President, saying, "Every day is accreditation."