The University is a nationally recognized Science and Technology University providing the vital link between education and the economy.
Usa ka unibersidad sa syensya ug teknolohiya nga gi-ila sa nasud nga maoy tulay nga modugtong sa edukasyon ngadto sa ekonomiya.
The mission of the University is to:
Bring the world of work (industry) into the actual higher education and training of students,
Offer entrepreneurs the opportunity to maximize their business potential through a gamut of services from product conceptualization to commercialization, and
Contribute significantly to the National Development Goals of food security and energy sufficiency through technological solutions.
Ang misyon sa Unibersidad mao ang:
Pagsangkap sa ti-unay nga kasinatian sa buhat diha sa pagtuon ug sa pagbansay sa mga estudyante,
Pagtanyag sa mga negosyante ug kahigayonan pagpalambo sa ilang negosyo ginamit ang kaalam nga gitudlo sa Unibersidad, gikan sa pagmugna sa negosyo hangtud sa pagpamaligya sa produkto, ug
Pagtampo pinaagi sa teknolohiya ngadto sa Nasudnong Tingusbawan alang sa kabuhong sa pagkaon ug sa elektrisidad.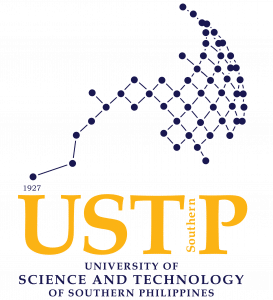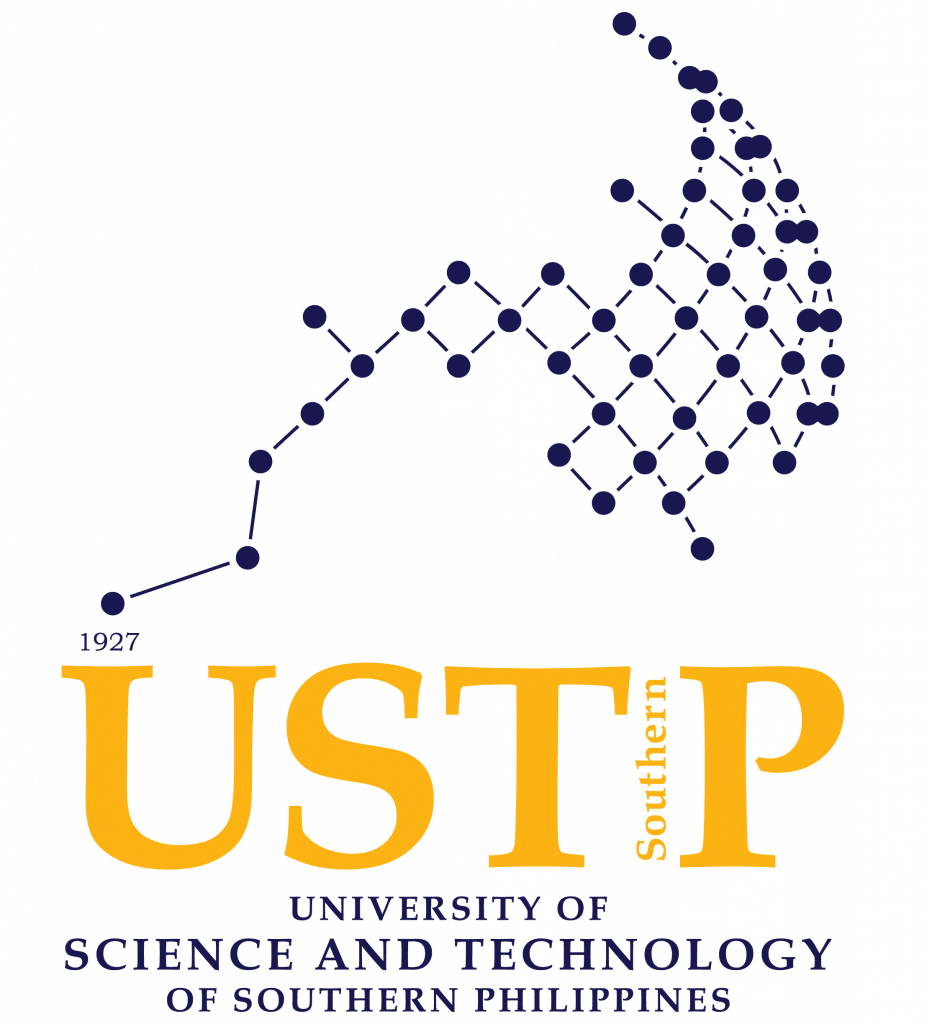 The logo introduces images of atomic particles linking together forming a stylized map of Mindanao Island, with a hint of traditional weaving patterns representing the rich, thoughtful, and skillful people from the Southern Philippines. It features a starting point to the year 1927. The images of atomic particles represent the students, staff, and faculty—the strong community committed to excellence in the field of science and technology. 
The commitment to establish strong linkages with other stakeholders and to work hand in hand with broadened knowledge, experiences, and insights are artistically represented in the logo where part of the Mindanao map envelops into a visual illusion of a sphere gearing for a premier and globally competitive institution.
Setting the right behavior and perspectives is fundamental in the fulfillment of one's goals. Thus, the university agreed upon the following core values that would guide its members and stakeholders in all their undertakings and move them on the right path:
Unselfish Dedication
Selfless commitment and complete fidelity towards a course of action or goal.
Social Responsiveness
Ethical/moral responsibility leads to corrective action on social issues and contributions to the betterment of the environment and the community's quality of life.
Transformational Leadership
Leading through inspiration and by example fosters positive change with the end goal of developing followers into leaders.
Prudence
Self-governance leads to circumspection and good judgment in the management of affairs and use of resources.
The USTP Graduate Attributes
The USTP Graduate is an innovative and entrepreneurial thought leader and game-changer in the academe and the world of work. S/he possesses the following Institutional Graduate Attributes:
Innovative Thinking
A USTP graduate generates innovative ideas or new ways of approaching things to create possibilities and opportunities.
Critical Thinking
A USTP graduate objectively examines a situation by gathering information from all sources and evaluates both the tangible and intangible aspects, as well as the implications of any course of action.
Resilience
A USTP graduate thrives, grows, and develops competence in the face of adverse circumstances.
Empathy
A USTP graduate identifies and understands another's situation and feelings allowing for caring relationships as well as understanding and connecting with those who may be different.
Teamwork and Collaboration
A USTP graduate works effectively and respectfully with diverse teams. This includes assuming shared responsibility for collaborative work and valuing the individual contributions made by each team member.
Communication Skills
A USTP graduate presents and articulates views, thoughts, and ideas by effectively using oral, written, multimedia, and nonverbal communication skills in a variety of forms and contexts.