From March 18, 2021, Agroforestry Department, in collaboration with the Commission on Higher Education (CHED) implemented its first radio program on "Agroforestry sa Barangay".  The program aims to strengthen the capacities of the stakeholders/ beneficiaries from the province of Misamis Oriental in falcata-based agroforestry systems establishment and management.  To support this objective, they will be taught to select a suitable site, implement proper cultural management practices, conduct proper maintenance and protection, and others.
The radio program is an avenue to enable to share/ communicate research results to different stakeholders/ beneficiaries of the Commission on Higher Education (CHED) Funded Research Program "Documentation and Assessment of Management Practices of Falcata (Paraserianthes falcataria (L.) Nielsen)-Based Agroforestry Systems in Northern Mindanao, Philippines". This research program was funded by the CHED (PhP 3,600,000.00) in collaboration with USTP-Cagayan de Oro, Forest and Wetland Resources Research Development and Extension Center (FWRRDEC), and Mindanao State University-Naawan (MSU-Naawan).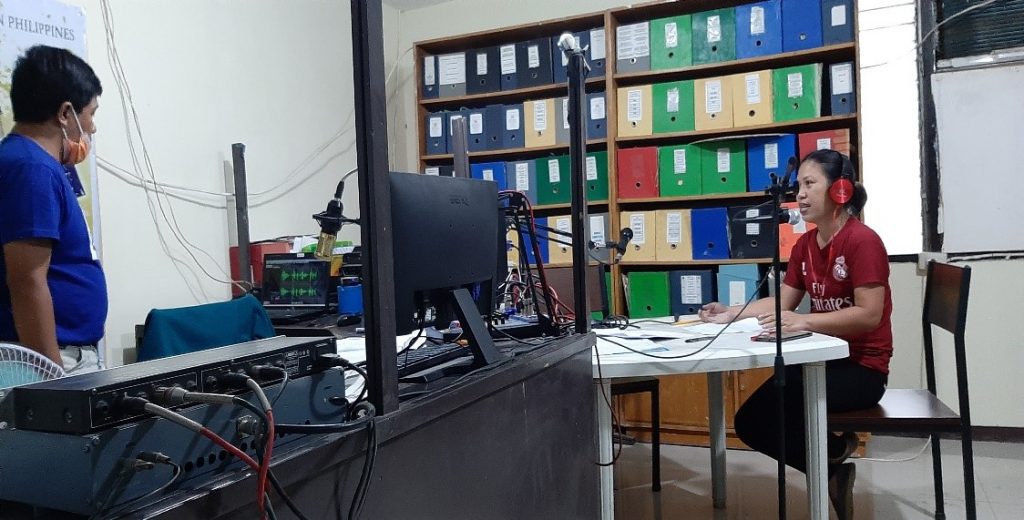 Hosted by Dr. Richmund A. Palma, Ms. Nona Michelle T. Delada, Ms. Ma Hyzelahn P. Aseniero, and Mr. Rex C. Hilot, this program hopes to achieve an enhanced understanding of the different aspects of falcata establishment and management.  Aside from improving the participants' capacities in growing falcata in falcata-based agroforestry systems, their collaborations with other farmers would also be strengthened.  At the same time, the rich and research-based topics would help strengthened the tree-growing initiatives of the government.  More importantly, the program hopes to establish an informal falcata network among falcata farmers of Misamis Oriental.
Forester RICHMUND A. PALMA, Ph.D., EnP
Program Leader/ Professor 6
Agroforestry Department
USTP Claveria