By John Carlo Ranoco, USTP Jasaan STRATCOMM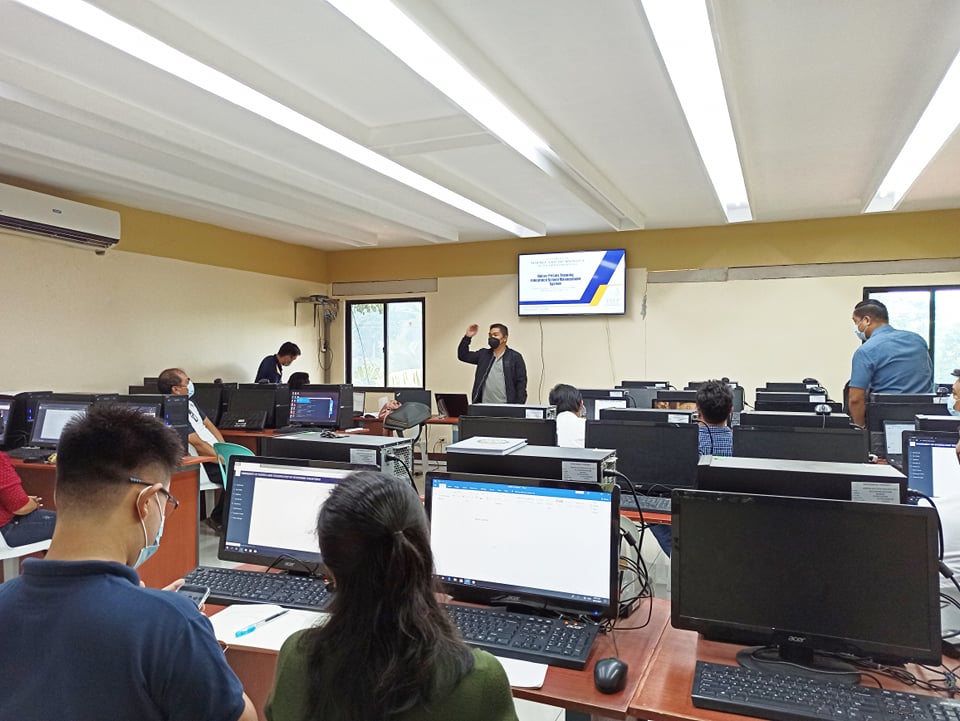 DTO Director Jonathan O. Jacobo discussing the salient features of the PRISMS
The Digital Transformation Office (DTO) of the University of Science and Technology of Southern Philippines conducted a workshop on the utilization of the PRISMS for students' transactions for USTP Jasaan and USTP Balubal.
Jonathan O. Jacobo, Director of the Digital Transformation Office (DTO), led the full day workshop.
The lectures were on the roles and responsibilities of PRISMS and the new ways to organize the automated application for admission and enrolment process. Participants were encouraged to do simulations of the steps of the transactions through the prepared replica of the PRISMS.