By Faith Guligado, USTP CDO STRATCOMM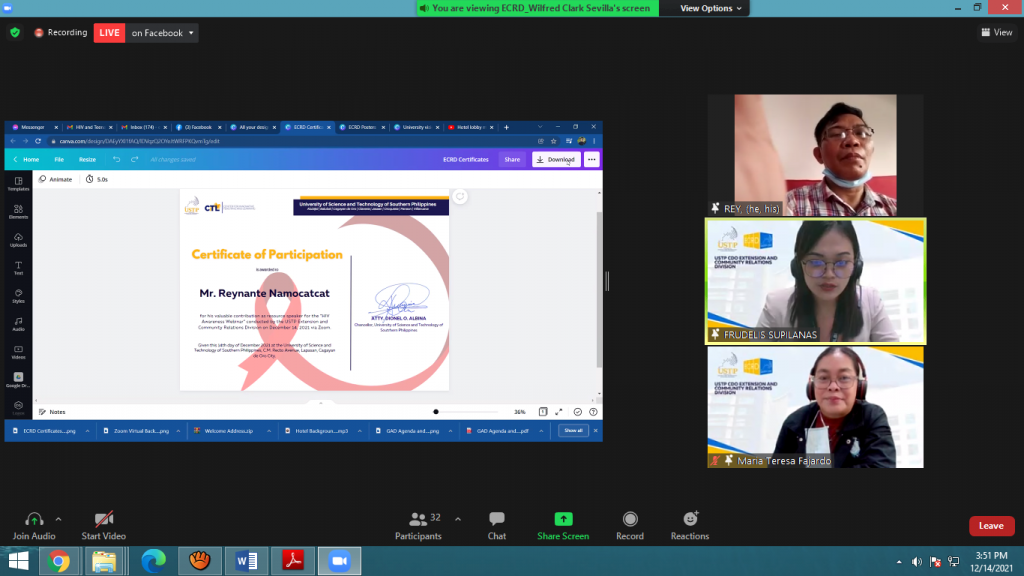 Mr. Reynante Namocatcat, Ms. Frudelis Supilanas, and Dr. Maria Teresa Fajardo Fajardo during the giving of certificates
The Extension and Community Relations Division (ECRD) in partnership with the Office of Student Affairs (OSA) of USTP Cagayan de Oro hosted a webinar via Zoom meetings and Facebook live on HIV Awareness and Teenage Pregnancy on December 14, 2021 to raise awareness among faculty and students of the University on the subject matters.
The webinar's resource speaker was Mr. Reynante Namocatcat, Chairperson of the Misamis Oriental -Cagayan de Oro AIDS Network.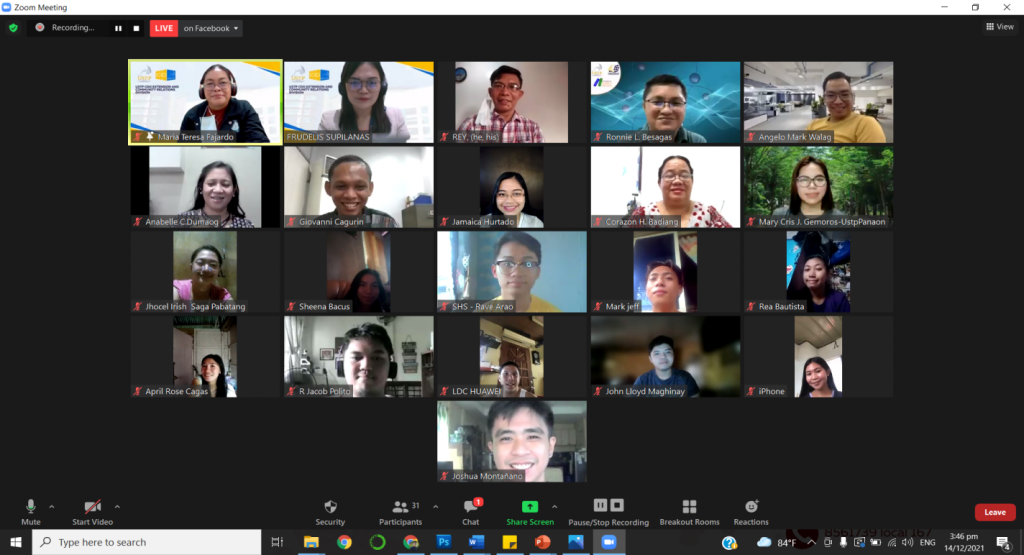 Participants of the webinar
Discussed during the webinar are the fundamentals of Sexually Transmitted Infections (STIs), Human Immunodeficiency Virus (HIV), and the Acquired Immunodeficiency Syndrome (AIDS).
Mr. Reynante Namocatcat answered questions from the audience during the open forum and a video regarding teenage pregnancy was also presented.