By Ruthy Mae B. Valdez, TCM Department Chairperson
The faculty and staff of the University of Science and Technology of Southern Philippines (USTP) Jasaan evaluated their understanding and perception of the campus' Office Performance Commitment and Review (OPCR) during their recently concluded Review of Operational Plans and Team Synergy Exercise held last June 8-10, 2022, at the Gingoog Hills Resort in Gingoog City.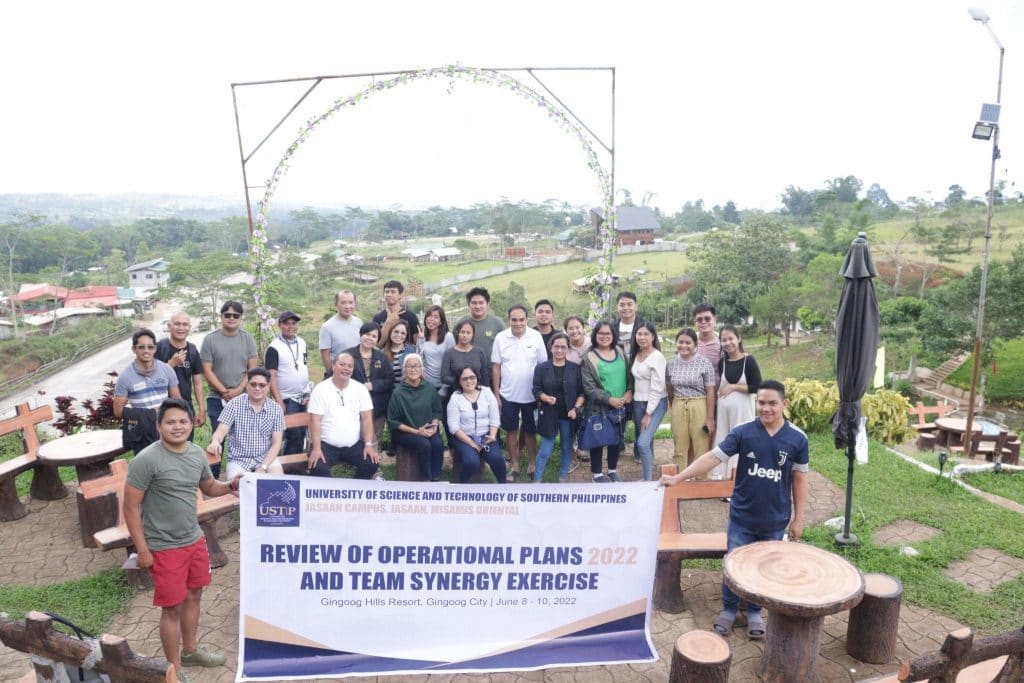 The event started with synergy exercises that fostered the camaraderie and unity of the faculty and staff of USTP Jasaan. It was facilitated by Ms. Maria Consuelo R. Del Castillo, the Director of the Planning, Monitoring and Evaluation Office of the USTP System, and Ms. Elva S. Maramara, the Director of the Planning, Monitoring and Evaluation Office of the USTP Cagayan de Oro campus.
In one session, the facilitators asked the faculty and staff how they would rate their knowledge and feelings about their campus OPCR. Mr. Jeson Gorres, auxiliary personnel of USTP Jasaan, answered, "three" out of five.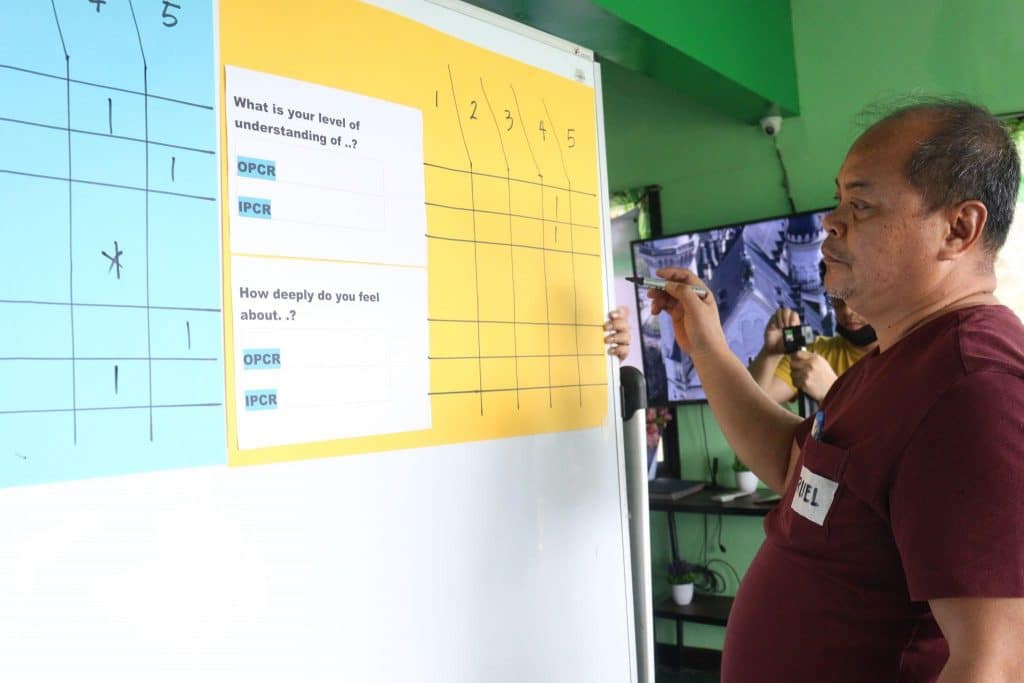 Gorres was not alone in his evaluation of the campus' OPCR. The faculty and staff shared similar ratings of 2.91 and 2.87, respectively, which made the team realize and agree that there is a great need to improve their understanding and feelings about the committed targets of the campus.
Ms. Del Castillo then discussed the strategic plan of the university, emphasizing the role of each campus and office towards the achievement of the university vision.
With a clearer understanding of the university's strategic plan, the team then presented their best practices for achieving their targets in 2021. The team also discussed their action plan for the targets to be achieved this year.
After the activities and discussions, Gorres again rated his knowledge and feeling about USTP Jasaan's OPCR, which he gave a perfect "five" out of five. Through the activity, their campus OPCR was made clear to him and to the rest of the personnel, making everyone's role in achieving the campus' targets more understood.
"Nasabtan na nako kung unsa ang tumong sa OPCR, ug kung unsa ang iyang goal," Gorres expressed that he now understood the purpose and goals of the OPCR, noting that his skills are of significant help in the achievement of the campus' targets.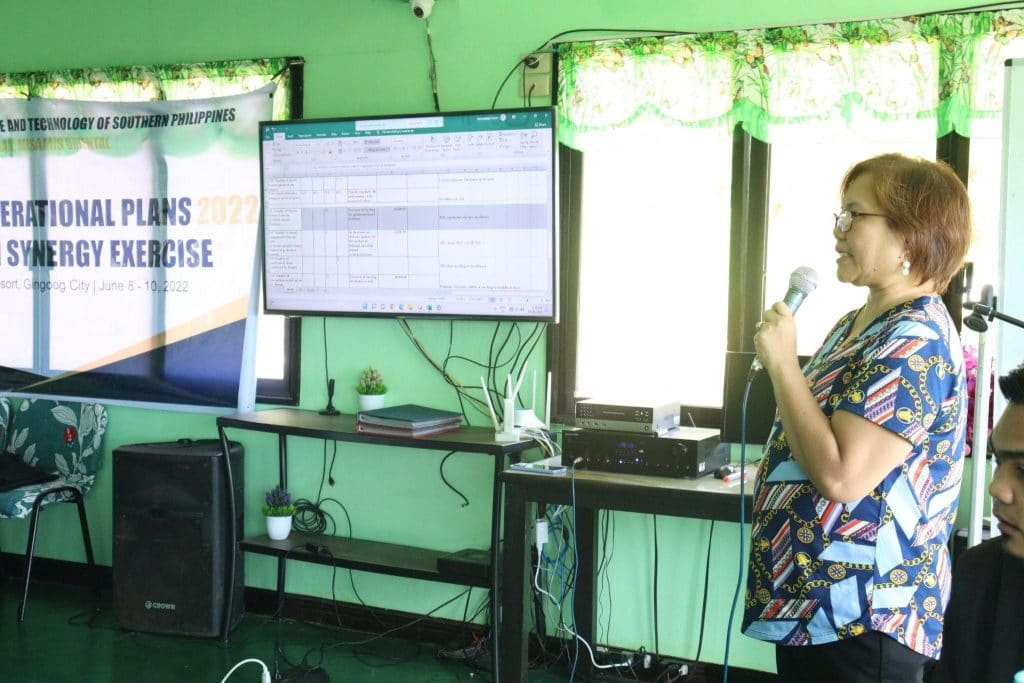 Ms. Hazel M. Soriano, a faculty, also remarked on the unity and collaboration she observed among the different departments in USTP Jasaan, especially after seeing and hearing the team chant every time someone did something good for the campus. She stated, "Nakita nako ang unity sa atong school ug collaboration sa matag department."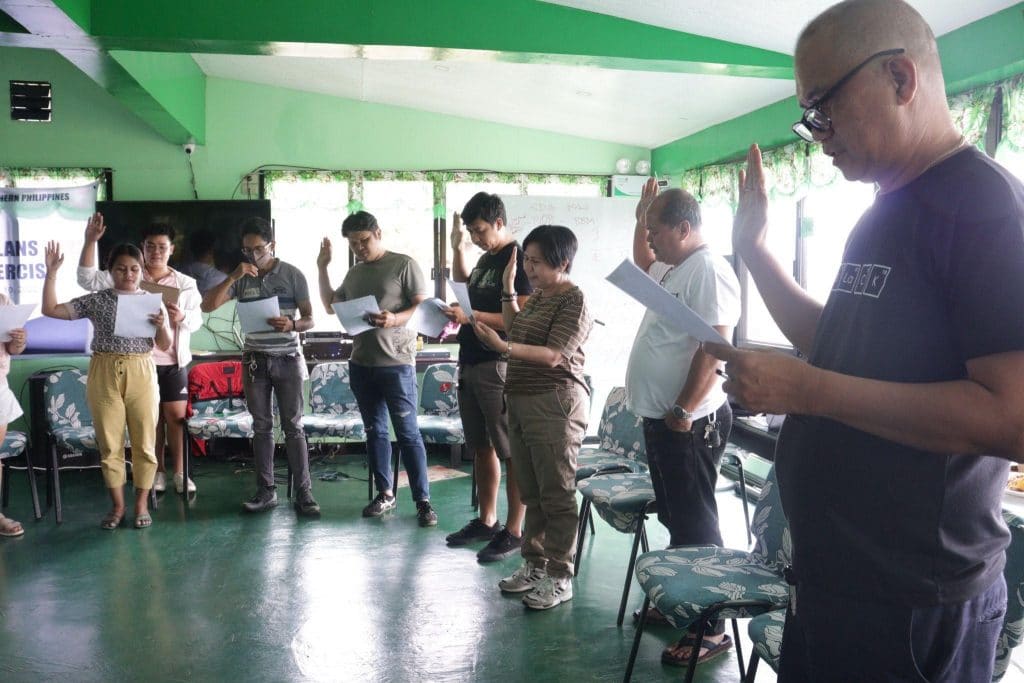 As such, the academe cannot operate with educators alone. Therefore, it will take the synergy of all teaching and non-teaching personnel for the University of Science and Technology of Southern Philippines to achieve its vision: to become a nationally recognized science and technology university providing the vital link between education and the economy.