First int'l confab in research, innovation and investment to kick off this week
THE BOARD ROOM of the Administration Building of the University of Science and Technology of Southern Philippines (USTP) in Cagayan de Oro was filled with excitement on Friday as the members of the production team were all set for a dry run for the first ever international conference of the University.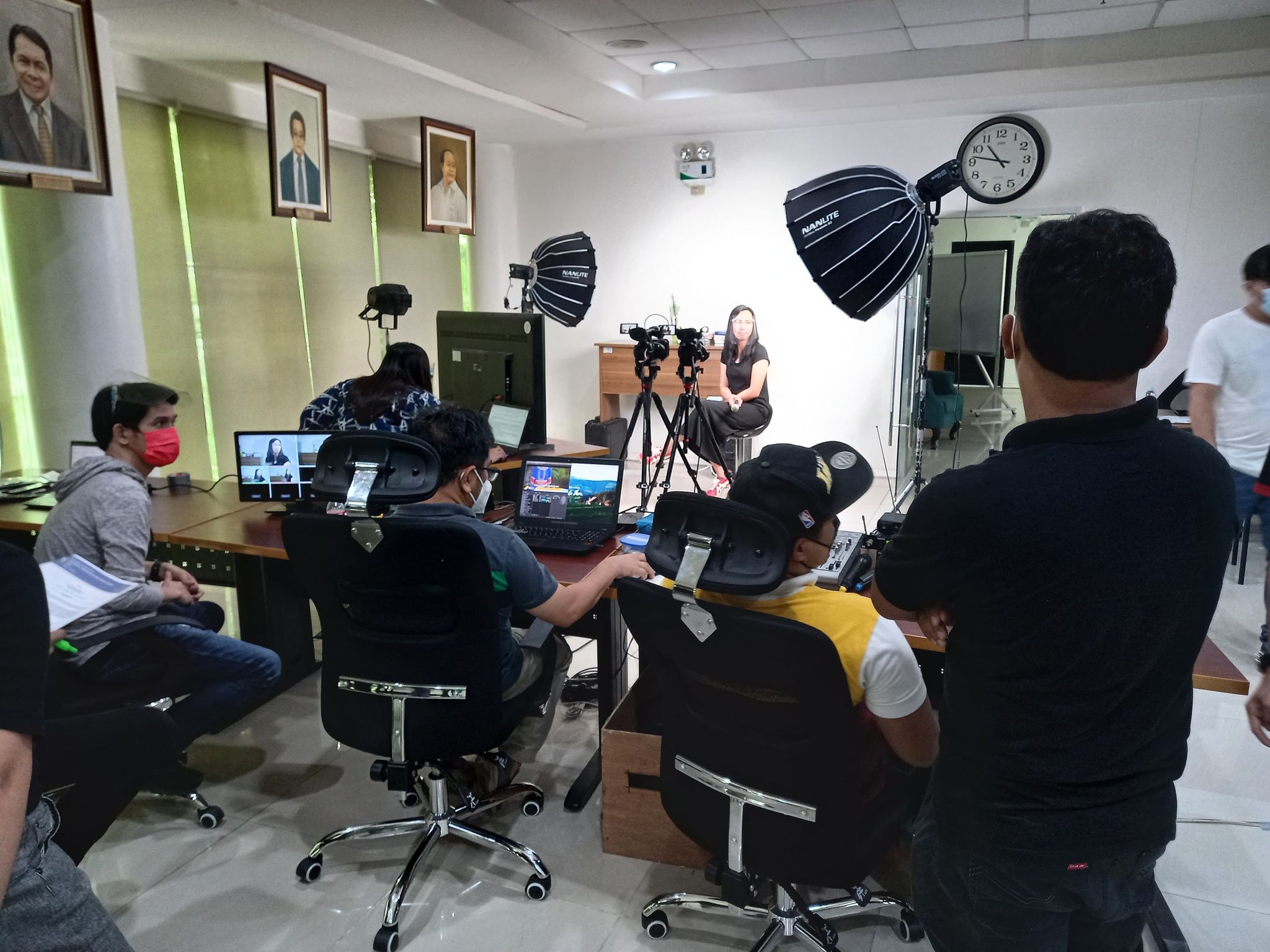 With the theme "The emerging role of research, innovation and investment in a disruptive world," the conference will run from May 17 to 20 online and USTP Cagayan de Oro Research Director Dr. Ismael N. Talili, being the chairperson of the event, shared that he is nervous and at the same time excited.
"The major objective of this conference is to bring in together researchers, innovators, startups and spinoffs from all over the world," Dr. Talili said.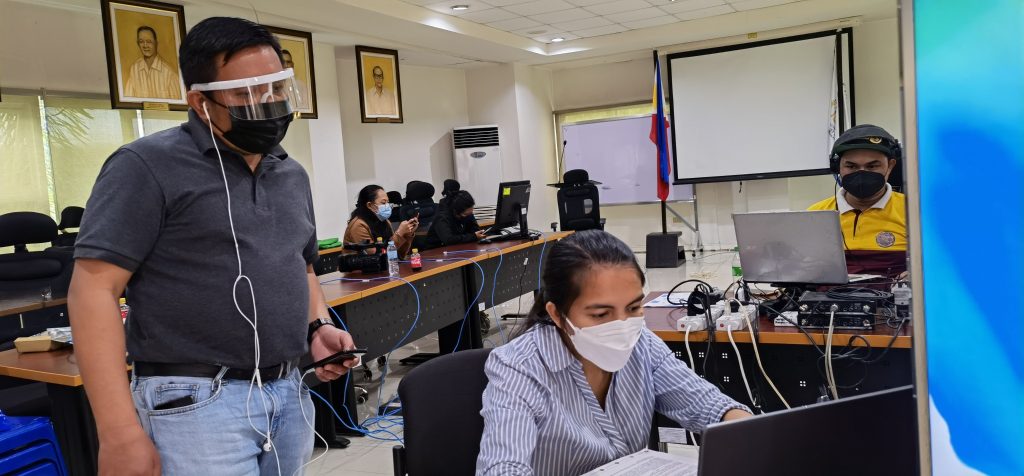 Members of the Production Team checks on the flow of the event
Other than pre-recorded presentations of both seasoned and budding researchers, the event will also feature keynote messages by important personalities like Philippine President Rodrigo Roa Duterte who has expressed his commitment to research and development in the academe and innovation ecosystem.  
Among the research tracks in the conference where registered participants vie for the best presenter and best paper awards are food security, energy sufficiency and security, information and communication technology, industrial development and environment, infrastructure and transportation,  gender and development, among others.
"This time, we want to democratize research and innovation. Research and innovation should not be made exclusive to PhDs, to seasoned researchers. Research and innovation are undertakings that should be ventured by anyone, even students," Dr. Talili emphasized.
Equally important part of the conference are the scientific lectures and plenary speeches by international experts and thought leaders like Dr. Aaron Raymond See, innovation manager from Southern Taiwan University of Science and Technology; Dr. Muhammad Kashif, assistant professor from the Business School of GIFT University in Pakistan; Dr. Donnie Adams, senior lecturer from the University of Malaysia, among others.  
The international conference will also feature a World Café for Network Platforms. In this virtual café, participants will come together in different breakout rooms to discuss researchable topics within their areas of specialization.  One of its ultimate goal is to forge memoranda of agreement or understanding with potential investors.
The conference is an advocacy of USTP with the strong support of system president, 
Dr. Ambrosio B. Cultura II. It sends a message to all researchers and innovators to not allow the pandemic to stop their passion for research and innovation. 
"In fact, we need to double our time. In fact, we need to be more innovative; we need to stretch our efforts, our time, the way we think, the way we innovate, the way we create ideas, or the way we ideate researchable topics or subjects," Dr. Talili said.   
Partners of the international conference include Oro  Chamber of Commerce and Industry Foundation Incorporated, the Philippine Association of Researchers and Statistical Users, Association of Filipino Teachers and Education in America, and the
International Society of Teachers, Administrators and Researchers. 
For more updates and complete details about the international conference, please visit its official webpage – www.ustp.edu.ph/icrii-home, its Facebook page – www.facebook.com/icrii.ustp or the official Facebook page of USTP – www.facebook.com/ustp2016
By John David O. Moncada, USTP Cagayan de Oro