Golden Gate University introduces Dual-degree Program to USTP
By Eric Vincent A. Dotarot, USTP System STRATCOMM
Officials of the University of Science and Technology of Southern Philippines (USTP) conducted an exploratory meeting with the Golden Gate University (GGU) in the USTP Cagayan de Oro (CDO) Boardroom on March 23, 2023. The meeting started with a casual discourse over lunch, where Dr. Jocelyn B. Barbosa, Vice Chancellor for Academic Affairs of the said campus, formally opened the meeting by welcoming the guest and introducing the USTP officials who were present in the discussion.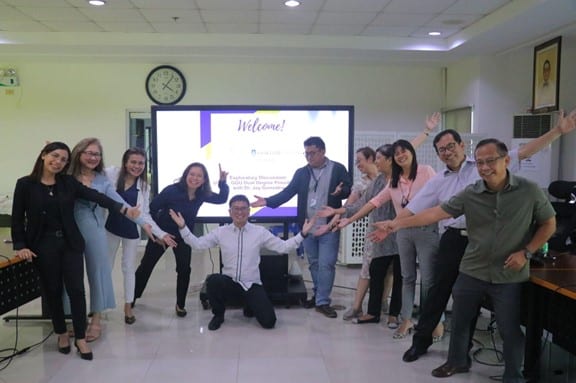 In attendance were Dr. Apolinario B. Gonzaga Jr., USTP System Vice President for Research and Innovation; Dr. Maria Noelyn S. Dano, USTP System Director for International Affairs; Dr. Lory Liza D. Bulay-og, USTP CDO Dean of the College of Engineering and Architecture; Dr. Grace S. Pimentel, USTP CDO Dean of the College of Science and Technology Education; Dr. Ruvel J. Cuasito, USTP CDO Dean of the College of Technology; Dr. Maria Luisa B. Salingay, USTP CDO Dean of the College of Science and Mathematics; Dr. Demetria May T. Saniel, USTP CDO Director for the Institute of Governance, Innovation, and Sustainability; and Dr. Consorcio S. Namoco Jr., USTP CDO Director for Quality Assurance and Accreditation.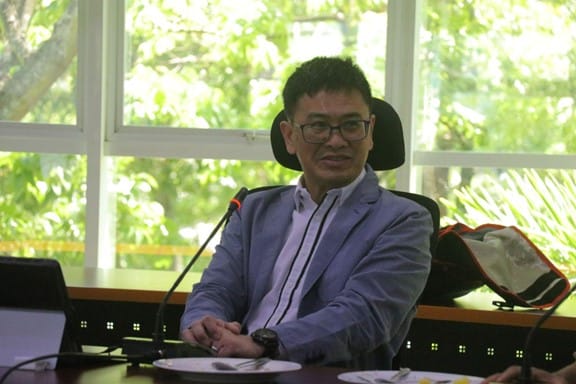 GGU representative, Dr. Joaquin "Jay" Gonzalez III, Vice Provost for Global Affairs and Professor of Public Administration at Golden Gate University, briefly introduced their university's academic system, STEM degree offerings, successful alumni, and the focal agenda of the discussion: the dual degree program.
Dr. Gonzalez expressed his sentiments about resonating with the mission and vision of the University, particularly on extending help to communities and the practice of transformational servant leadership. He emphasized that this initiative is rooted in Sustainable Development Goal (SDG) No. 4, which is to ensure inclusive and equitable quality education and promote lifelong learning opportunities for all, as well as SDG No. 5, which aims to achieve gender equality and empower all women and girls. He elaborated that, aside from ensuring quality education, GGU also wants to have more women in the fields of Science, Technology, Engineering, Arts and Architecture, Mathematics, and Management (STEAMM).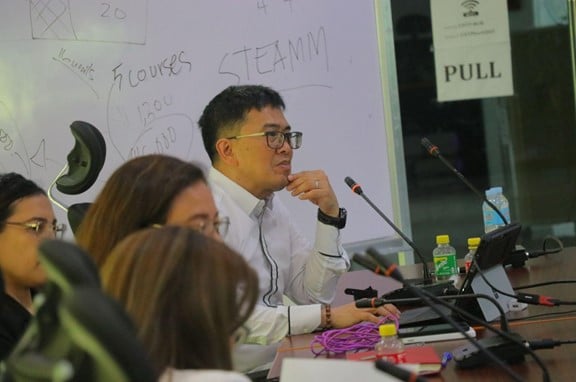 GGU'S proposed dual-degree program is open to students and faculty taking up a master's degree or a doctorate degree program in the university. The idea is to find a common ground between the universities to determine how many credits GGU will take and can offer to the applicants.
GGU also offers scholarships and internships to help aid the finances of their foreign students from partner universities. USTP officials received the discussion positively.
The exploratory meeting concluded with a tour of the College of Technology building facilities.
Golden Gate University (GGU) has been assisting adults in achieving their professional goals by providing undergraduate and graduate education in Accounting, Law, Taxation, Business, and related fields since 1901. GGU is one of California's oldest private colleges, with thousands of students and over 68,000 graduates. The primary campus of the institution is in San Francisco, with additional teaching locations in Seattle and Silicon Valley. Most courses and degrees are available entirely online, in addition to evening and weekend classes.