By Mayer Mia Bautista, USTP Villanueva STRATCOMM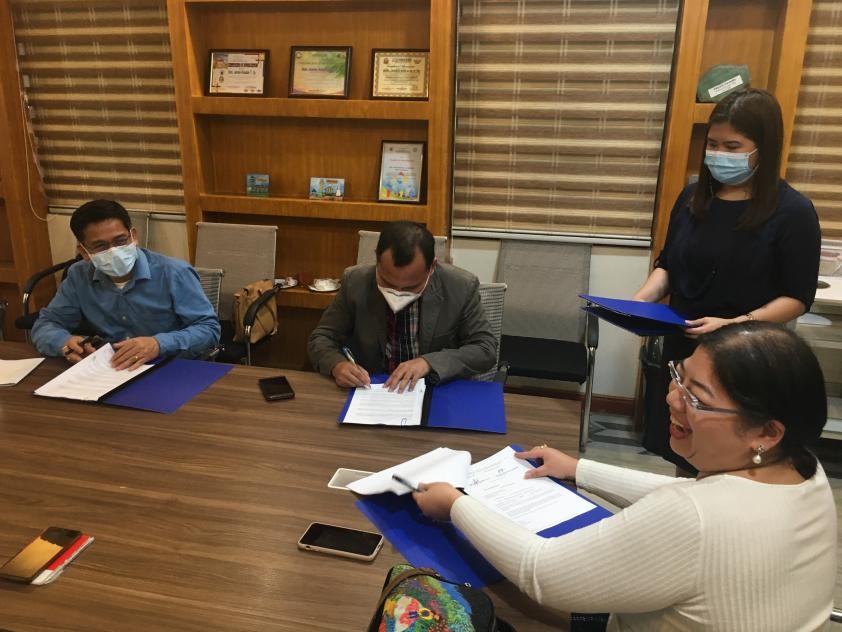 USTP System President Dr. Ambrosio B. Cultura II, Acting Campus Director Colbert G. Rabaya and Mayor Jennie Uy-Mendez share a light moment during the signing of the agreement
Villanueva, Misamis Oriental. A Usufruct Agreement has been agreed upon by the local government of Villanueva and the University of Science and Technology of Southern Philippines (USTP). The LGU of Villanueva was represented by Mayor Jennie Uy-Mendez while University System President Dr. Ambrosio B. Cultura II represented USTP together with USTP Villanueva Acting Campus Director Colbert G. Rabaya.
In the agreement, the LGU of Villanueva will host the undergraduate programs of USTP through the facilities of the municipality. This is an initial step to operationalize the campus of USTP Villanueva. Its program offerings will give higher education opportunities to students in the locality and from the neighboring municipalities.
Mayor Uy-Mendez is supportive of USTPs' plans.
"Actually last time we made sure to process the installation of WiFi so that the students, faculty members, and staff can utilize the connections for future purposes. In addition, the Villanueva LGU is looking forward to donate (a) one-hectare lot in Barangay Imelda to house another branch of USTP Villanueva," Mayor Uy-Mendez added.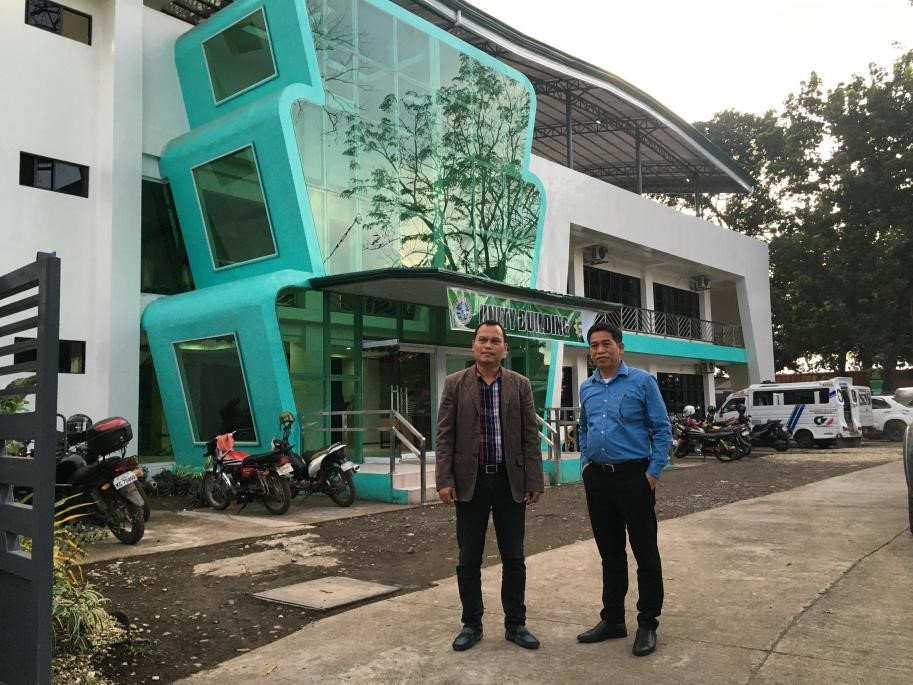 Acting Villanueva Campus Director Colbert G. Rabaya and System President Dr. Ambrosio B. Cultura II pose in front of the Unity Building that will house the classes and laboratory for USTP Villanueva
"Since we already have 3 programs, we can also offer additional programs like education and engineering for USTP Villanueva," Dr. Cultura said.
By virtue of Republic Act 11307, USTP Villanueva was established with an objective to respond to the industry needs of the municipality and the region.