By Faith Guligado, USTP CDO STRATCOMM
The Lubi Sweetened Coconut Milk of the Northern Mindanao Food Innovation Center (NMFIC) had a soft launching at the Limketkai Mall in Cagayan de Oro City on November 16, 2021 as part of a one-week NMFIC event.
Available in two flavors, Plain and Muscovado, Lubi Sweetened Coconut Milk was made out of the desire to make banana cream and realizing that the process of grating coconut is somehow tiresome. With this desire, Ms. Crisline Mae Alhambra decided to craft the product.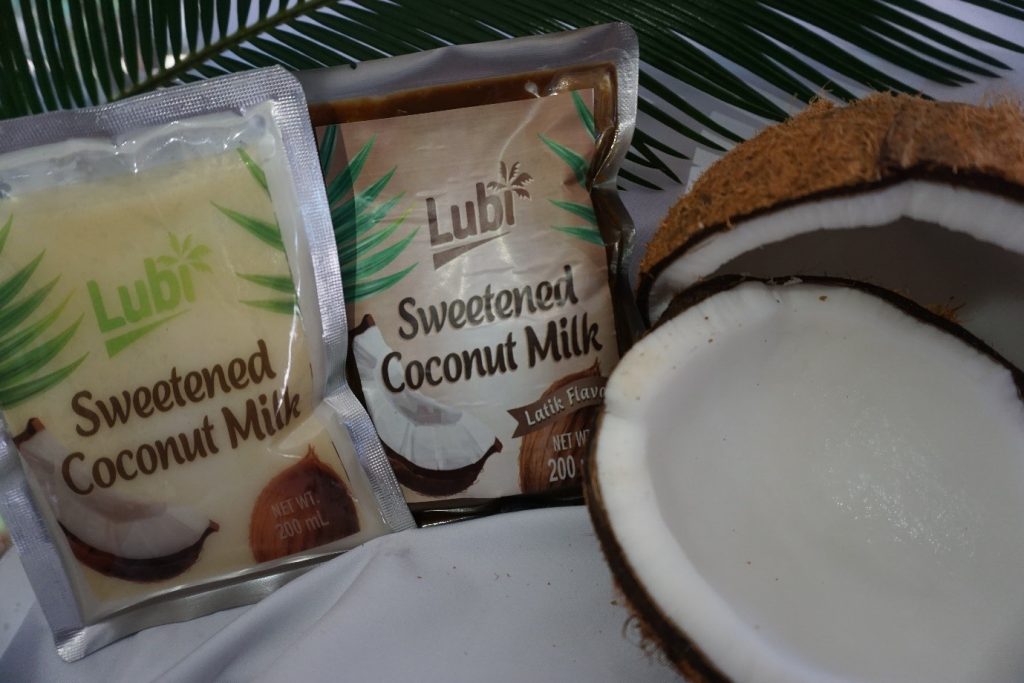 Lubi Sweetened Coconut Milk comes in two flavors: Plain and Muscovado
In July 2021, the Department of Science and Technology – Industrial Technology Institute (DOST ITDI) invited members of the Philippines Food Innovation Centers (FICs) and the DOST Regional Offices to join an initiative. The project's objective is to strengthen the Food Innovation Centers' ability to take innovative goods from concept to market launch utilizing a stage-gate strategy.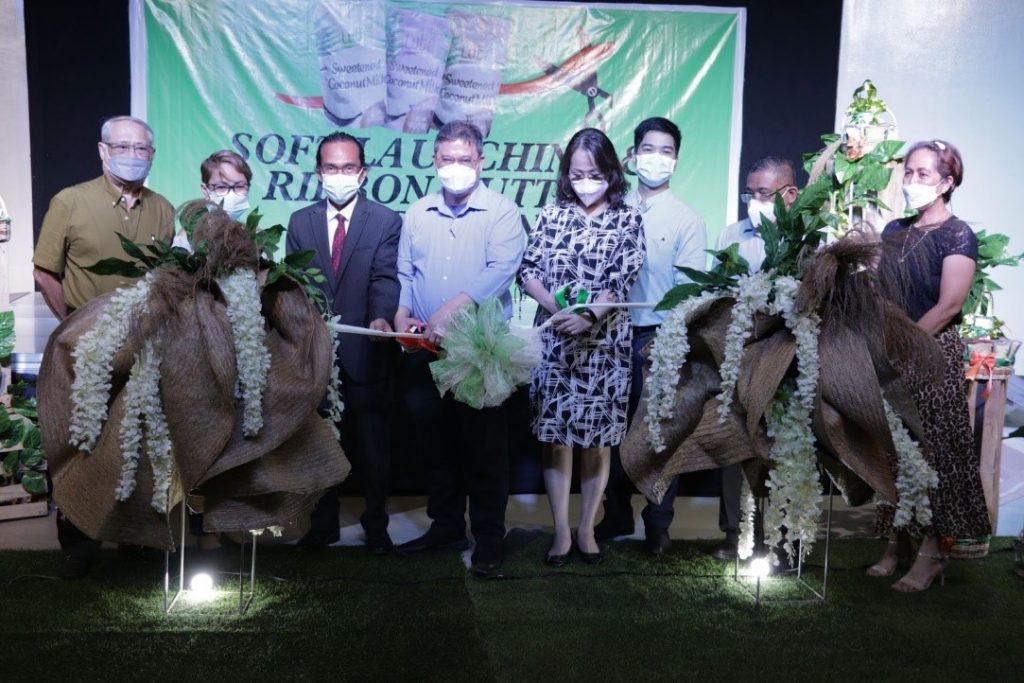 (From left to right) Mr. Ruben Vegafria ,President of the Cagayan de Oro Chamber of Commerce and Industry; Ms. Jesusa Abear, Chief of the Business Development Division of the Department of Trade and Industry; Atty. Dionel Albina ,Chancellor of the USTP CDO; Dir. Alfonso P. Alamban ,Regional Director of DOST-X; Ms. Zorayda Ang ,Project Leader and Deputy Director of ITDI Administrative and Technical Services; Mr. Dave Centeno, Lead Consultant and UP Diliman Marketing Professor; and Mr. Joel Zamayla, President of the FOPANORMIN.
The Stage Gate System consists of five stages. Concepts will be eliminated every stage. Ms. Jude Palec-Maternal, Head of the NMFIC Research Unit, submitted the Sweetened Coconut Milk (SCM) and another product at Stage 1 – Idea Generation. At Stage 4, the SCM and PFIC Davao's Bukolyte made the cut. Throughout the process, the team gained knowledge about marketing and how they can develop and create a product that has a possibility of survival in the market.
"It is not without challenges. Our challenges primarily involve funding as it is an inter-agency (endeavor) and to find the courage to talk with people (both target consumers and technology adopters) and present the value of the product," Ms. Palac-Maternal said.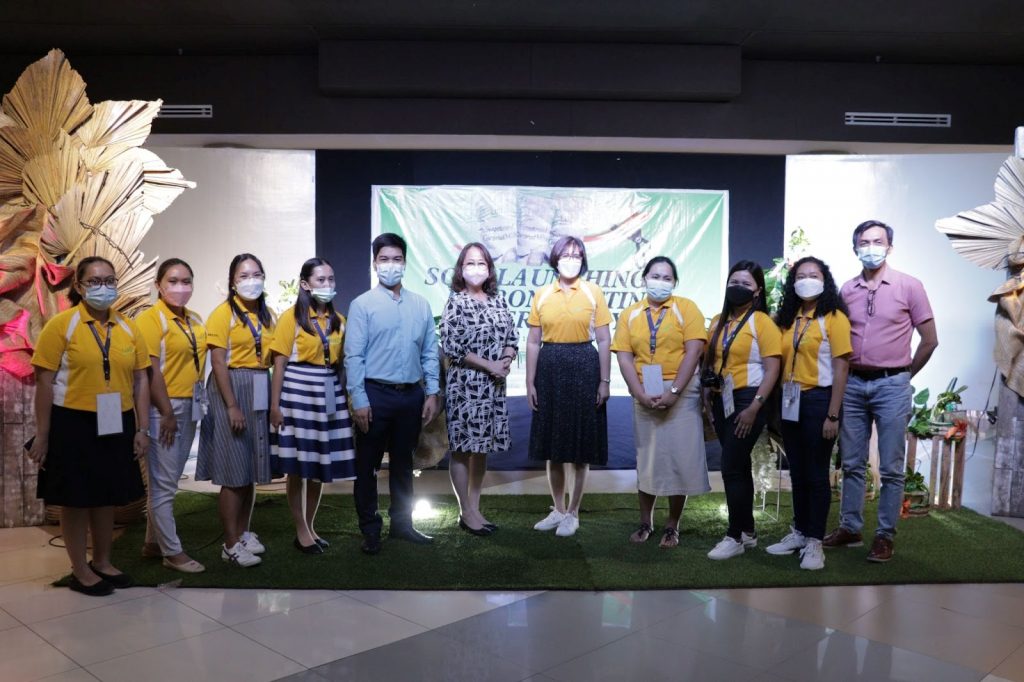 NMFIC team with Mr. Dave Centeno, Ms. Zorayda Ang and Engr. Bronson Mabulay
The help of the NMFIC Team, along with the SCM Team, mentors, and panel who gave support, wisdom, time, and expertise, made it possible for the team to bring the product to fruition and make it available to the public.
With the completion of Gate 5 or the Soft Launch, the Sweetened Coconut Milk is now ready for potential technology adopters.