AGILA Science and Technology Park
The proposed AGILA Science and Technology Park planning area is located in Barangay Lourdes, Municipality of Alubijid, Province of Misamis Oriental. Portions of the site are also located in the Municipalities of Libertad and Gitagum, Misamis Oriental.
The planning area is about 2.2 km Southwest from the Barangay propper along an old logging road, 13.4 km. Southwest from the Alubijid Municipal Hall, 15.2 km. Southwest from the Laguindingan International Airport (CGY), and 37.4 km. Northwest of Cagayan de Oro City.
The AGILA S&T Park that host the Alubijid Campus is envisioned to be:
A Nexus for Innovation and Entrepreneurship Promoting a Culture of Socio-Economic Transformation and Sustained Economic Growth in the Philippines
A Prime Ecotourism and Natural Laboratory University in the Philippines Championing Biodiversity Stewardship and;
An Attractive and Responsive Infrastructure and Support Services Facilitative of a Sustainable Ecosystem for Entrepreneurs, Innovators, Researchers, Scientists and other Stakeholders.
AGILA Master Plan Volumes 1-3
In the course of conceptualizing the AGILA S&T Park, it went through a series of planning and consultations and came up with three (3) Master Plans that have continually fueled the USTP Administration in fulfilling the vision we have for the University. It will serve as a blueprint for the future operationalization of the S&T Park to ensure that the core development is aligned to the required academic and non-academic support services and functions.
Volume 1: Profile and Situational Analysis Report
The Profile and Situational Analysis Report (PSAR) is a compendium of facts and figures that are mostly about the site. It provides data and information about the site and the context surrounding its development particularly on analysis of data that covers mostly the physical environment including climatic conditions and environmental hazards.
The PSAR is a tool that highlights site characteristics and analyses of existing conditions. It became a source of vital information that led to the development of a vision of the site's future development.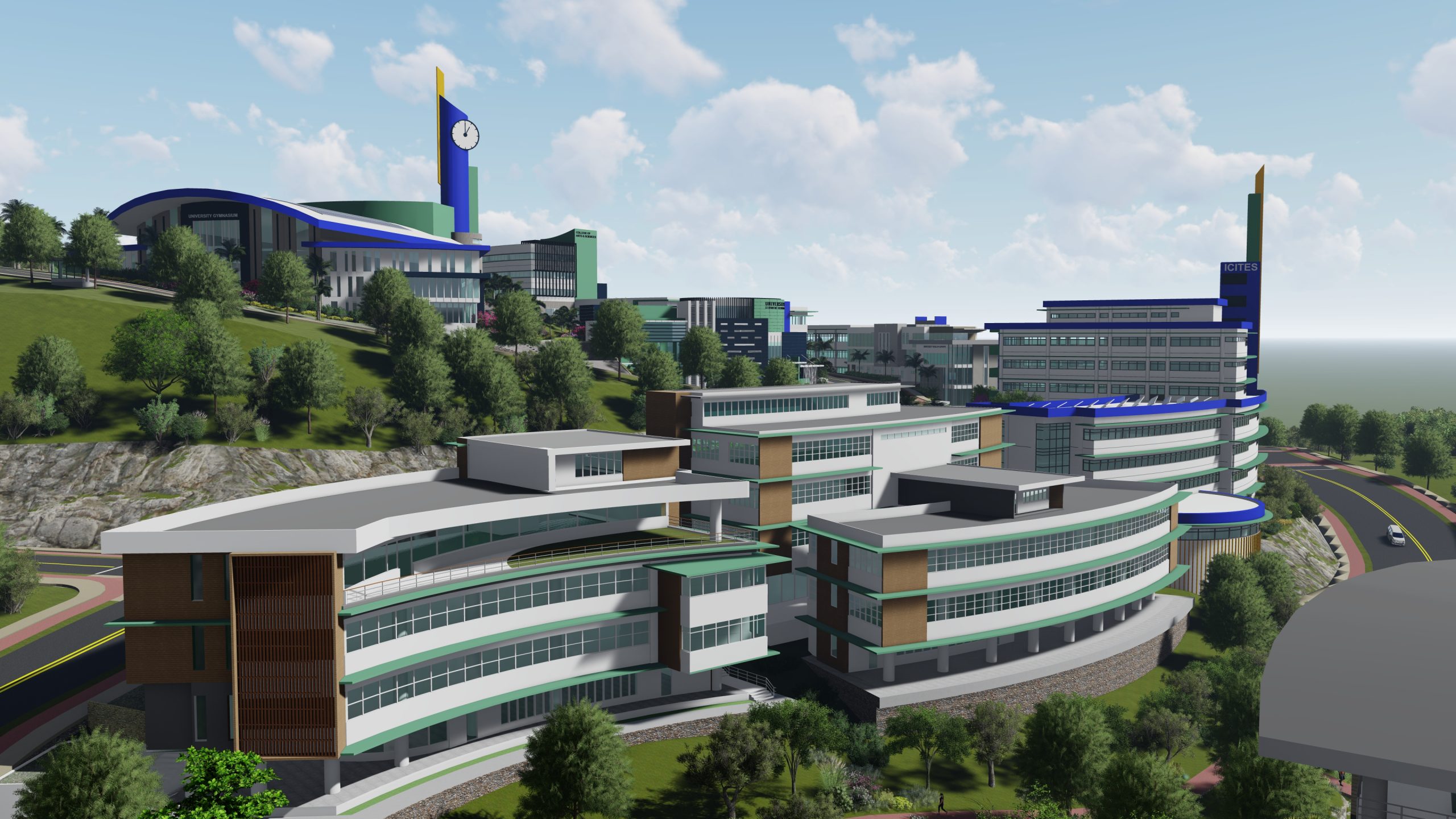 Volume 2: Development Framework
This plan covers the AGILA S&T Park and the USTP Alubijid Campus. It is, in essence, a Comprehensive Master Development Plan (CMDP) that addresses a wide range of issues and concerns to overcome development challenges to its current environment., promote flexibility in land use change management to accommodate future trends and market demands and maximize opportunities, both within and outside the region or the country, to improve USTP's competitive standing within its broader setting.
Volume 3: The Master Plan
The Master Plan consists of the Proposed Land Use Plan, Land Use Policies, Proposed Site Development Layouts and Renderings, Programs, Projects and Activities, Financial Plan, and Institutional Arrangement.
Proposed Land Use
The planning area has a total development area of 292.14 hectares covered by Presidential Proclamation No. 739, signed by then President Gloria Macapagal-Arroyo on November 26, 2004, as a certain parcel of land (Lot No. 3, Plan No. NR-10-00011 Amd) of the public domain, classified as timberland under Land Classification Map No. 2768 and reserved for school site purposes.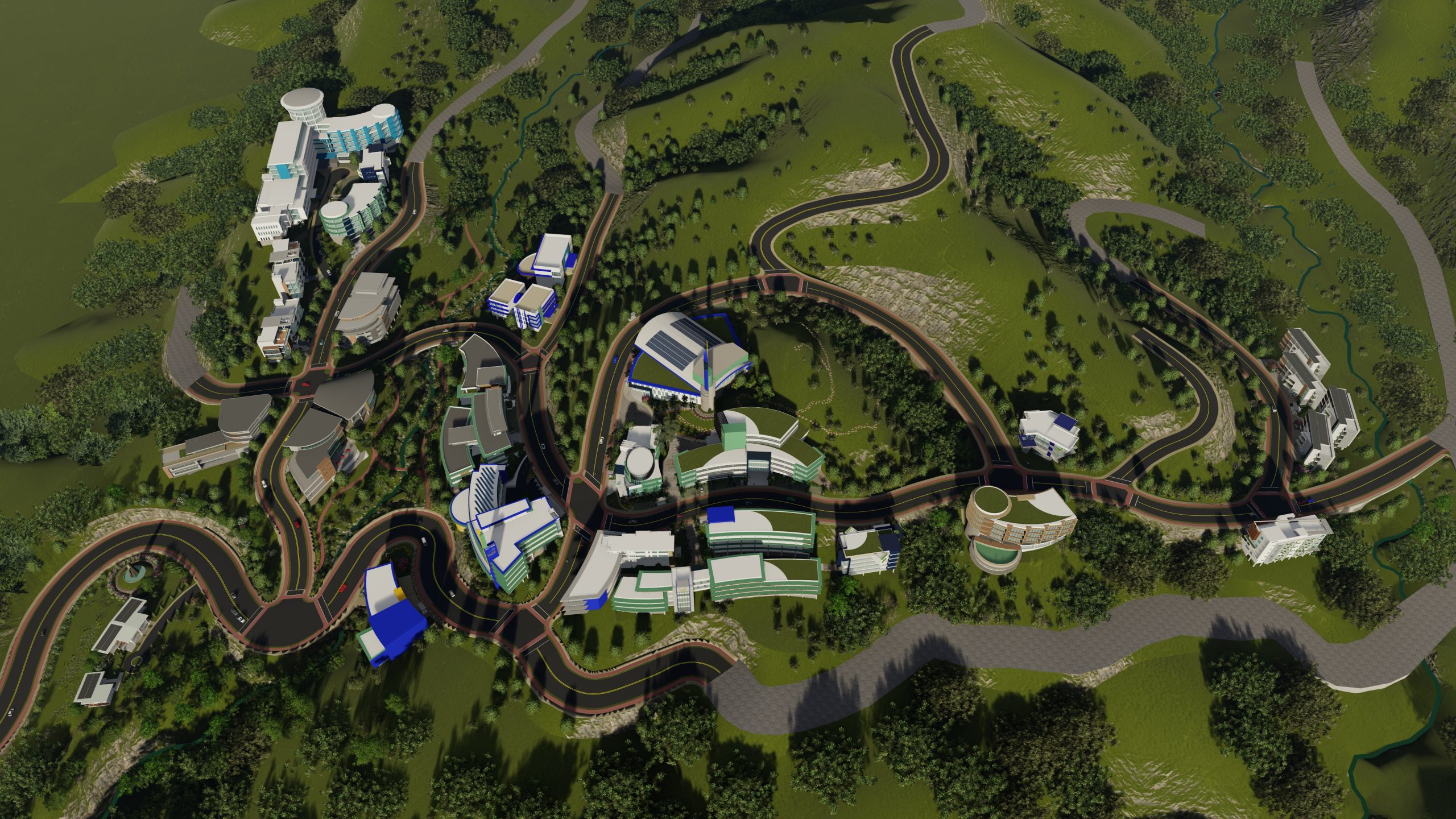 Program, Projects, Activities
There are several programs, projects and activities identified which are spatial and non-spatial during the workshop and planning activities in 2020 by various key stakeholders. It's divided into the Physical/ Environmental Sector, Social Sector, Economic Sector, and Institutional Sector.
Investment Plan
The investment programming for the USTP AGILA S&T Park focuses on the funding requirements based on cost estimates of infrastructure development in the next ten years and possible multiple funding mechanisms to allow for creative and integrated financing schemes.
Proposed funding mechanisms could differ according to the nature of investments. There can be two kinds, namely, direct investment and investment. Direct investment is in physical infrastructure, usually by a S&T Park governing body, and is characterized by long term payback. Investments are for the projects and companies located in the park, managed by the companies themselves, by local financial institutions, and by venture capitalists with short to medium term payback requirements.
Ecotourism
Eco-Tourism Park Buffer is a protected open space with 100 meters horizontal clearance in between the eastern portion of the planning area and the Mt. Anggas Eco-Tourism park which is located at the Western portion of the site. Allowed activities in this land are greenering programs, field researches, and ecotourism related activities.
Mt. Anggas Eco-Tourism Park is a protected open space covering a circular area with a 1 km radius distance from the highest point of Mt. Anggas.
Academic Offering
Bachelor of Science in Civil Engineering – a curriculum is designed to develop graduates who are thought leaders and catalysts for improvement in the industry, business, and academe. It aims to produce Civil engineers who have a strong background in Science, Mathematics, Allied courses, Related Technologies, and Civil Engineering Specialization.
As detailed in the CMO #92 s.2017, graduates of BSCE can have professions and careers as:
Geotechnical Engineer
Environment Engineer
Engineering Management
Design Engineer
Water Resource Engineer
Construction Engineer and Management
Structural Engineer
Transportation Engineer
Bachelor of Science in Computer Science – program is designed to provide an extensive foundation of the theoretical and applied aspects of computing which include the study and implementation of algorithms, software design and development principles and applications, and new and emerging technologies.
Also, as detailed in the CMO #25 s.2015, graduates of BSCS can have professions and careers as:
Software Engineer
Systems Software Developer
Research and Development Computing Professional
Applications Software Developer
Computer Programmer
System Analyst
Data Analyst
Software Support Specialist