Facilitating seamless information flow, the Communication Team of the Strategic Communication Office (STRATCOMM) cultivates effective dialogue through articulate strategies. From press releases to internal memos, we ensure clear and impactful messaging that aligns with organizational goals, fostering a culture of transparency and engagement.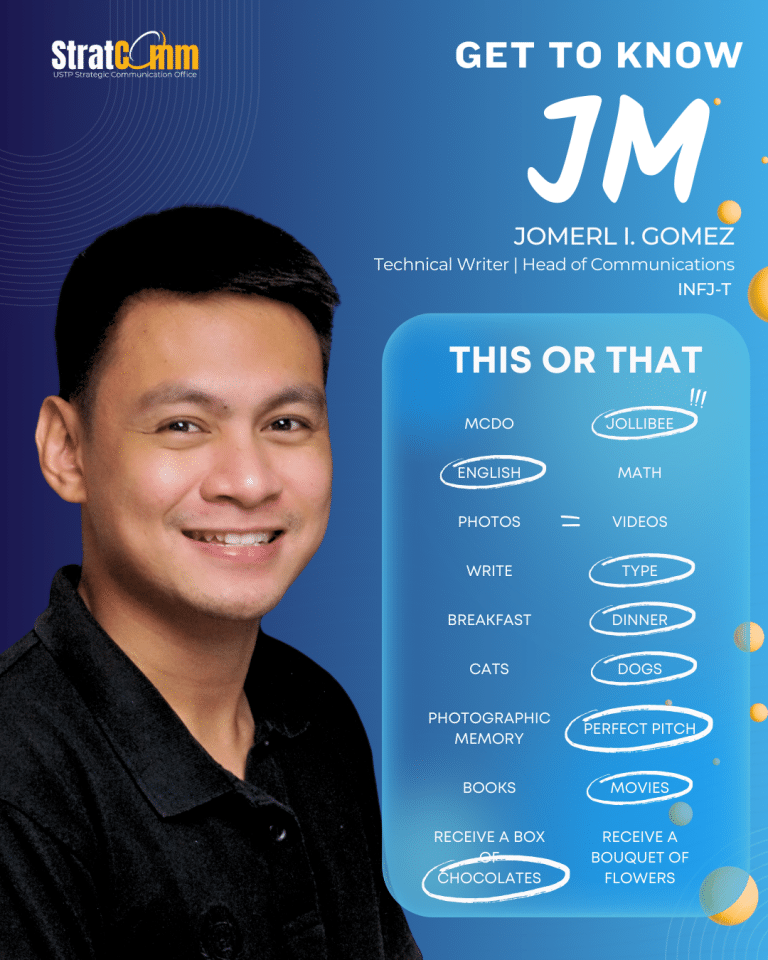 JM, the Head of Communication, is a multi-talented individual who can belt out tunes with the best of them and craft prose that will make your heart sing. With sharp wits and a serious approach to his work, JM is the perfect balance between laughter and focus. Whether he's writing or singing, JM is sure to delight and impress.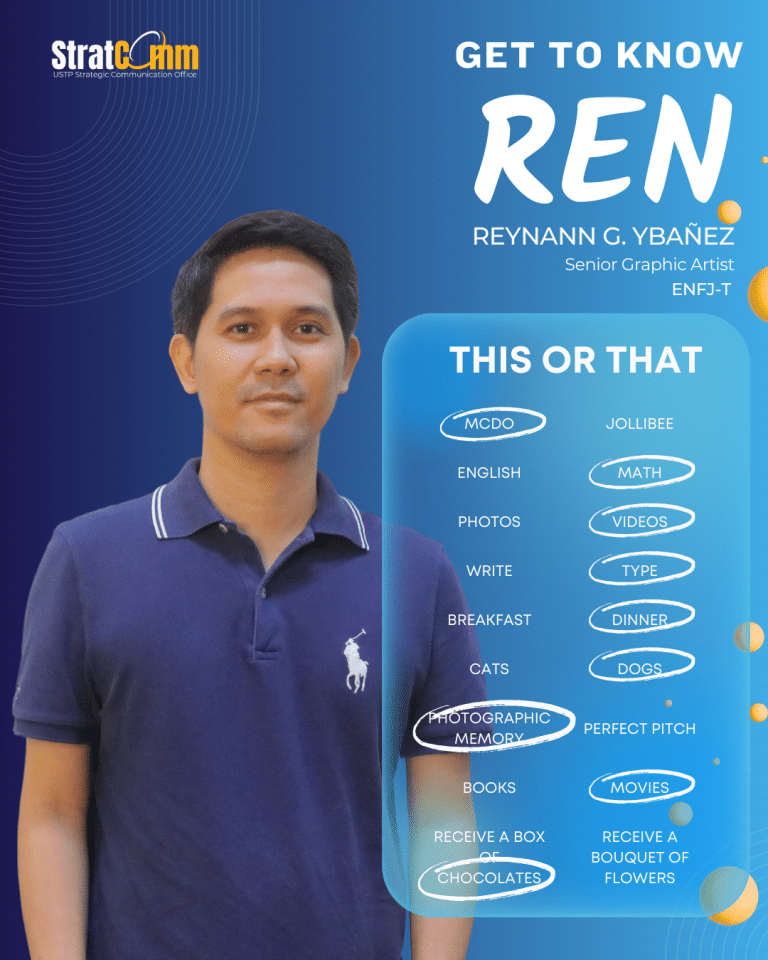 Master Ren is a graphic artist extraordinaire who can whip up stunning designs on Adobe Suite with ease. But don't let his professional demeanor fool you—he's also known to shred it up on his guitar as a former band member and lead guitarist. With Master Ren, you get both creativity and musical talent in one package.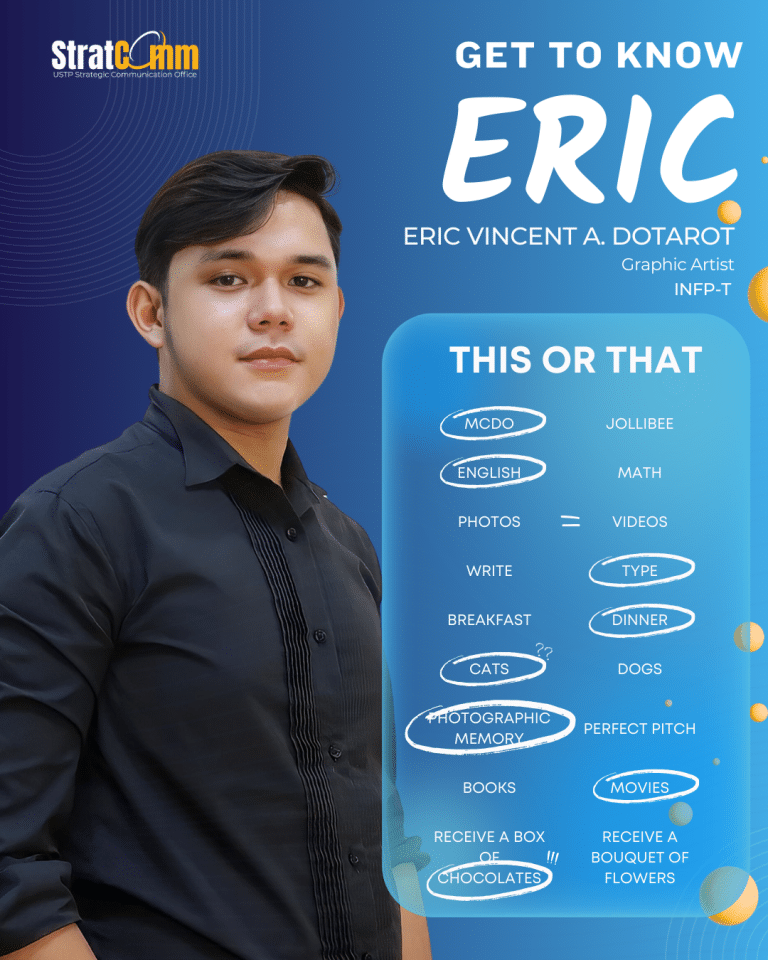 Meet Eric, STRATCOMM's graphic artist with a knack for turning ordinary designs into extraordinary pieces of art. He is an artsy stroller who not only critiques graphic designs on billboards but also provides impromptu voiceovers for the brands featured. He also claims to hate the spotlight but has been involved in several student organizations and has hosted events inside and outside of the university.