By Diane Therese C. Esmade, USTP System STRATCOMM
USTP's Team LiAise continues to advance their innovation globally, having been chosen as one of the Top 10 Best Projects in the Youth Sustainable Project Competition by the European Union to ASEAN. The team was recognized on February 23, 2022, via the European Union in the ASEAN's Official Facebook Page at https://fb.watch/bntV9Bhm5j/
The competition was participated by other Southeast Asian countries, including Indonesia, Vietnam, Singapore, LAO PDR, and the Philippines. As a result, Team LiAise of the University of Science and Technology of Southern Philippines (USTP) and the Top 10 qualifiers will receive mentorships from the European Union to improve their portfolios for the 2022 Dubai Expo.
Team LiAise won in the first-ever MOVE Concentrix Challenge last November 15, 2021, bagging 2nd runner-up in this national competition. It was participated in by twenty-six (26) schools and universities across the country.
LiAise stands for Listen and See through Artificial Intelligence. It is an application that can translate sign language into text in real time. It also has other features that allow two-way communication between individuals.
Team LiAise
Team Leader: Hannah Mae Hormiguera
Members: Alyssa Mae Libe, Abner John Palapar, and John Michael Zarate
Adviser: Engr. Bronson G. Mabulay
Mentors: Engr. Jodie Rey Fernandez and Dr. Sol Dalonos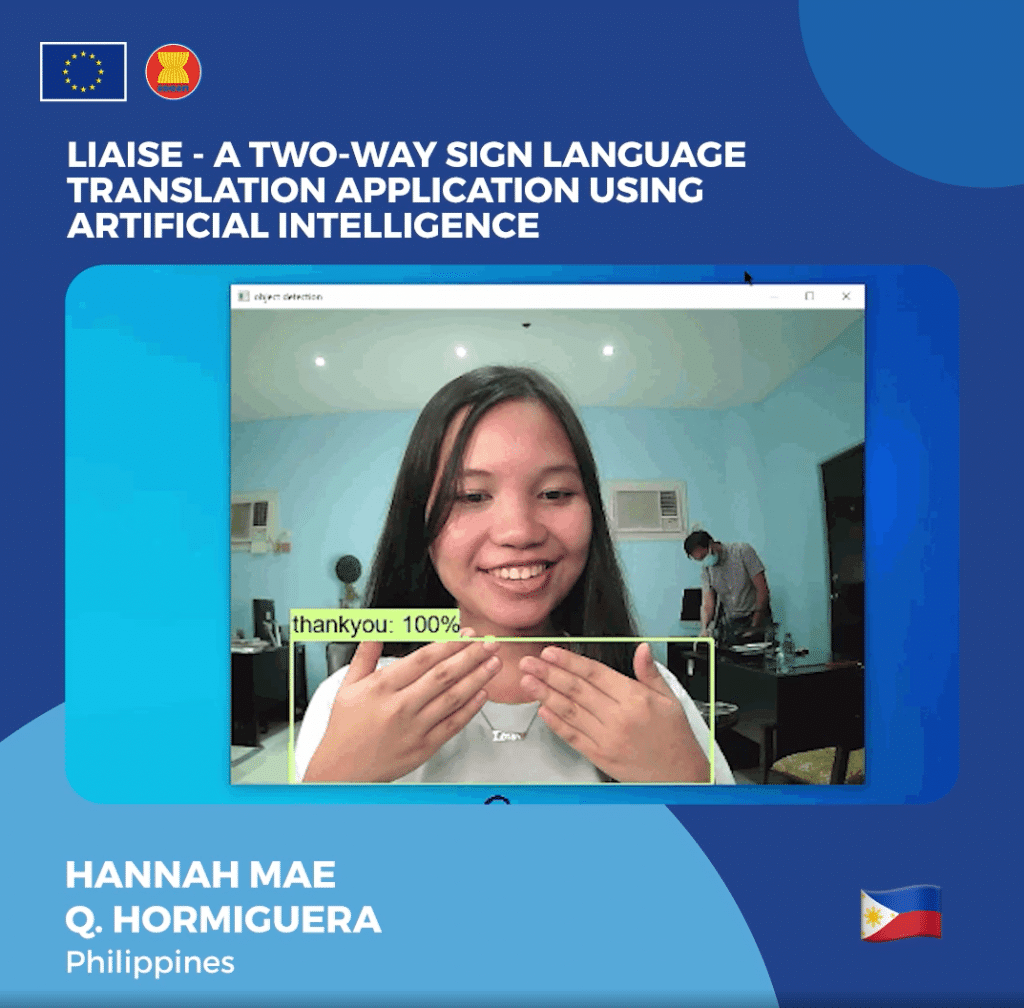 Congratulations for making us proud, Trailblazers!