By Mayer Mia H. Bautista, USTP Villanueva STRATCOMM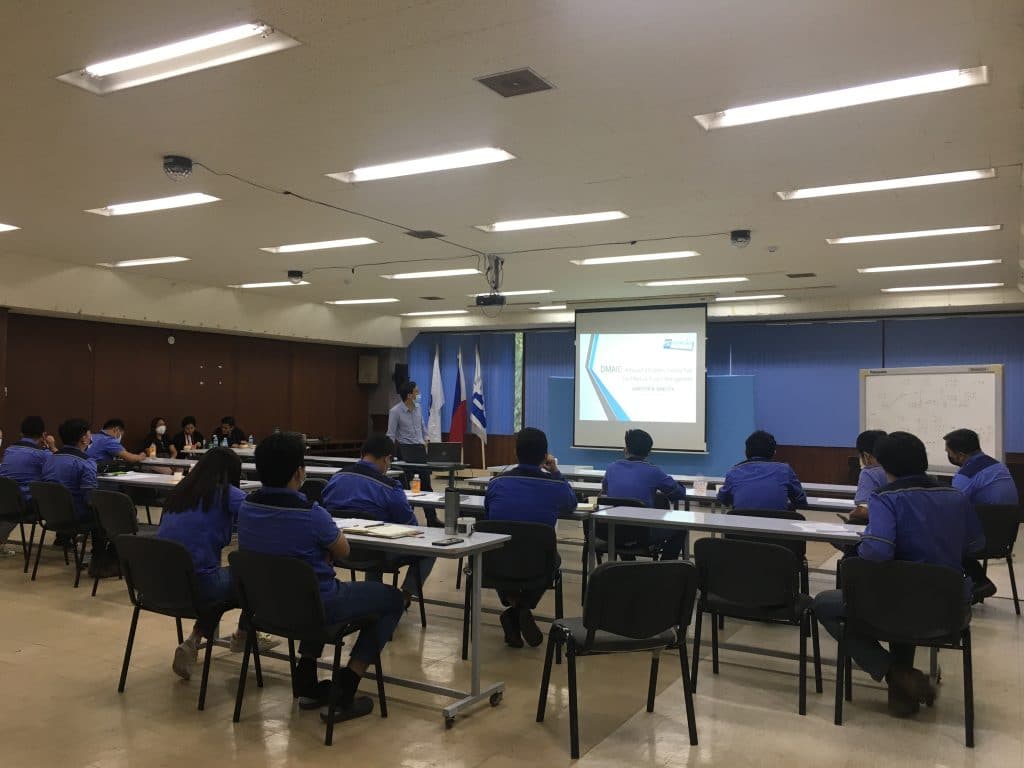 The University of Science and Technology of Southern Philippines in Villanueva, Misamis Oriental, and Cagayan de Oro organized a training session collaborating with the Philippine Sinter Corporation (PSC) on Statistical Data Analysis and Project Management. The sessions were conducted in-house with hands-on exercises, allowing the participants to practice what they had learned on February 12, 19, 26, and March 5, 2022, at the PSC Training Room, Villanueva, Misamis Oriental.
The PSC is a company that produces steel using various iron ores sourced from foreign countries and is committed to providing top-notch products to its customers. In pursuit of continuing to produce quality products and preparing for future expansion plans, PSC assessed its staff training needs. The results of the assessment showed that some of the needs of their employees is to manage both data and projects better.
Mr. Nilo C. Sagrado, PSC Vice-President and Resident Manager, and Engr. Emmanuel J. Fuentes, Human Resource Manager, welcomed the USTP trainers and facilitators.
"The PSC is privileged and thankful to have these kinds of training. By that, it will help the company's gap, and the employees will be able to acquire further knowledge about the topics," Mr. Sagrado said.
Mr. Kenneth Cuarteros, the resource speaker, discussed the Introduction to Data Analysis on the first day.
Dr. Dennis Tarepe led the team on the second day, demonstrating hands-on applications of Data Visualization and Data Interpretation. Ms. Mayer Mia H. Bautista also shared her knowledge about the Presentation of Data Using Canva, where participants will create professional presentations in just a few minutes.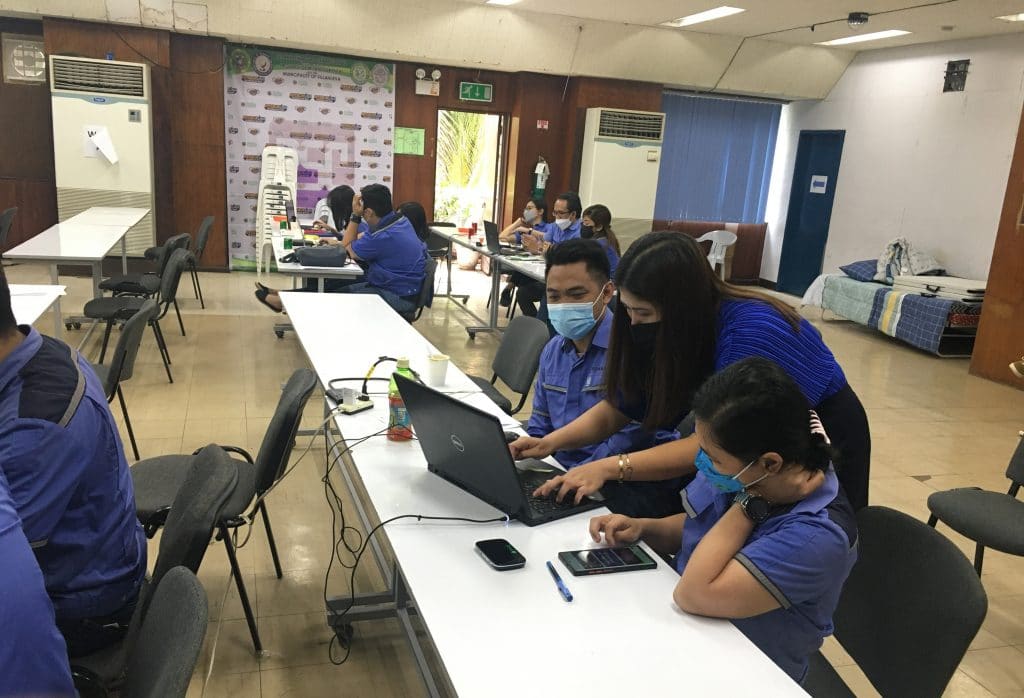 Hands-on exercises allows the participants to practice what they had learned
The third and fourth days of the training workshop were equally exciting. Dr. Rhoda S. Namoco and Dr. Consorcio S. Namoco Jr. presented the Introduction to Project Management, Phases of Project Management, Project Scheduling Techniques, Time-cost Trade-off, Linear Programming Models for project scheduling, and Presentation of Outputs. Engr. Geneffer M. Banluta, on the other hand, shared his experiences in the semiconductor manufacturing industry on handling Project Management using the Six Sigma Toolkit, which is the Define Measure Analyze Improve Control (DMAIC) approach.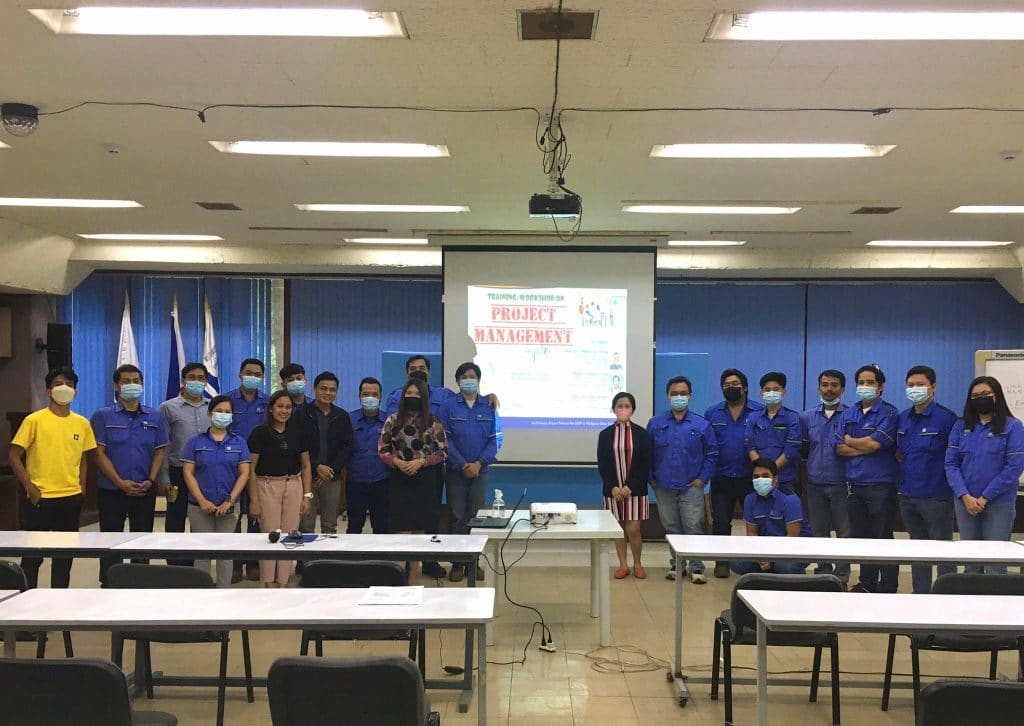 The participants and the resource persons strike a pose after the training
The USTP is grateful to the management of the Philippine Sinter Corporation and is hopeful that the training workshop is just the beginning of more collaborations with the PSC.