By Diane Therese C. Esmade, USTP System STRATCOMM
In recognition of the Regional Inclusive Innovation Centers' achievements, an appreciation event at Limketkai Luxe Hotel on March 9, 2022, was organized.
Being one of the key partners, the University of Science and Technology of Southern Philippines (USTP), represented by the University President Dr. Ambrosio B. Cultura II, presented a Plaque of Appreciation to USAID through its new Mission Director, Mr. Ryan Washburn. USTP actively participates in these innovative programs and continuously works with other government agencies and industries to further advance the University's innovation ecosystem.
Northern Mindanao has two Regional Inclusive Innovation Centers (RIICs) programs implemented – "Optimizing Regional Opportunities for Business Excellence through Science, Technology, and Innovation" or the OROBEST Innovation Program in Cagayan de Oro; and the "Innovation through Leveraging Industry, Government, Academe Networks and inclusive Community Engagements" or the ILIGANiCE Innovation Program in Iligan.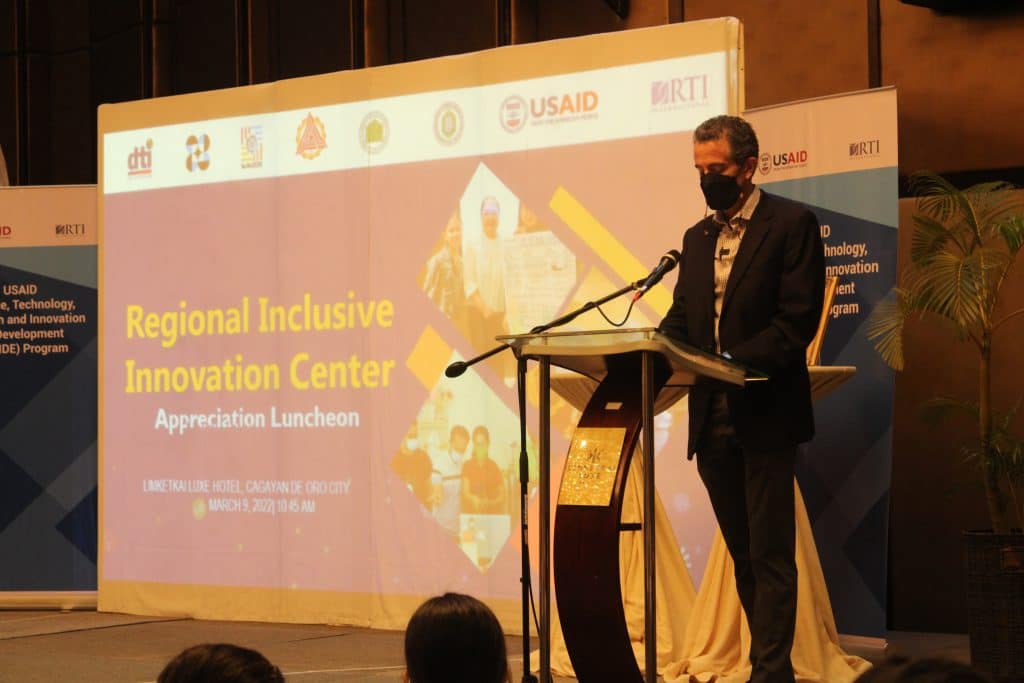 New USAID Mission Director, Mr. Ryan Washburn, delivering his welcoming remarks
The RIICs envision making innovation-driven programs to commercialize market-oriented research and development outputs to nurture sustainable development in the country, leading to better employment and entrepreneurial opportunities.
The RIIC has also been established across eight different regions nationwide, with Northern Mindanao as one of the pilot regions. It is spearheaded by the Department of Trade and Industry (DTI) and Department of Science and Technology (DOST), in collaboration with other government agencies, industry, and the academe, and with Technical Assistance from the United States Agency for International Development through its Science, Technology, Research, and Innovation for Development Program (USAID STRIDE).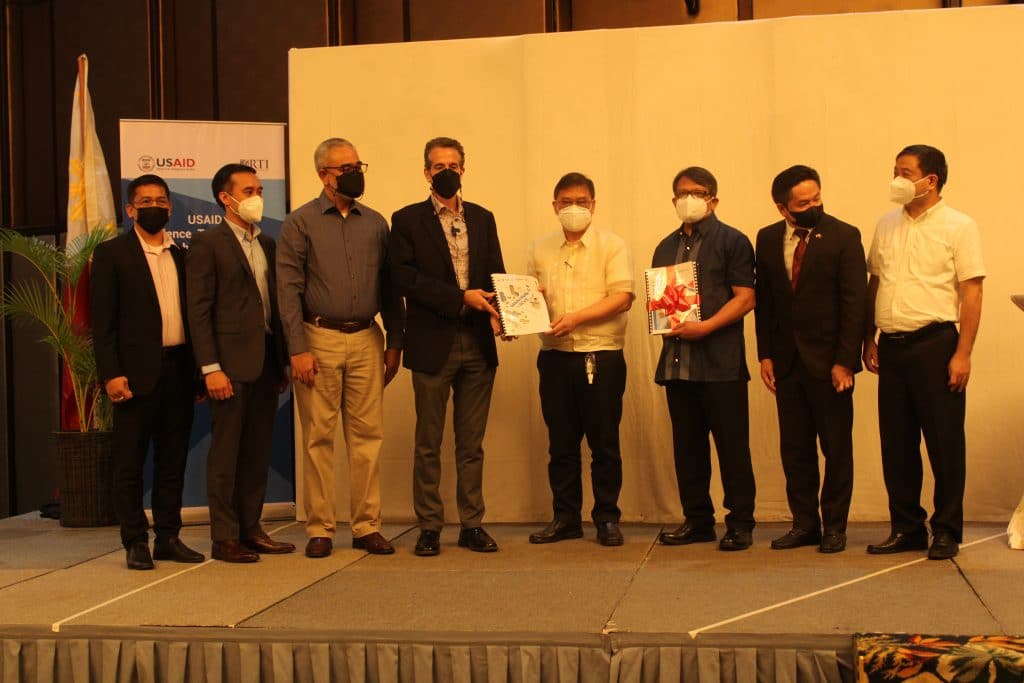 Officials from different agencies pose during the awarding and appreciation ceremony
Gracing the appreciation event was the New USAID Mission Director Mr. Ryan Washburn; Cagayan de Oro City Mayor Oscar Moreno; STRIDE Chief of Party Dr. Richard Abendan; DOST 10 Regional Director Alfonso Alamban; DTI 10 Regional Director Ermedio Abang; Oro Chamber President Raymundo Talimio, Jr.; ILIGANiCE Project Lead Dr. Jinky Bornales; OROBEST Innovation Program Director Queritess Queja; and USTP System President Dr. Ambrosio B. Cultura II.