By PJ dela Peña, USTP System STRATCOMM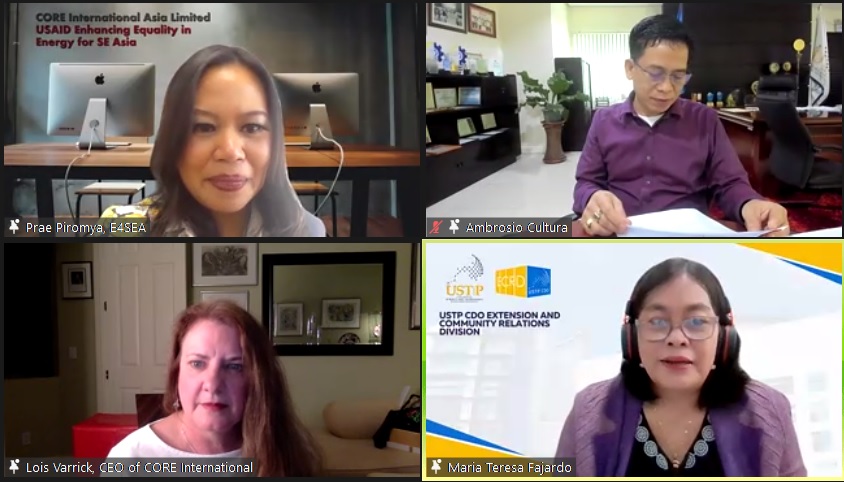 (Left to right) Prae Piromiya of E4SEA, Dr. Ambrosio B. Cultura II of USTP, Lois Varrick of CORE International and Dr. Maria Teresa Fajardo, Director of the Extension & Community Relations Division and GAD Focal Person of USTP CDO, during the signing of the Letter of Collaboration
The University of Science and Technology of Southern Philippines (USTP) represented by System President Dr. Ambrosio B. Cultura II has signed a Letter of Collaboration with the United States Agency for International Development (USAID) for the Enhancing Equality in Energy for Southeast Asia (USAID E4SEA) Activity.
Through the partnership USAID E4SEA and USTP will jointly work together to increase awareness for energy sector career options and an enabling environment for girls and women to pursue Science,
Technology, Engineering and Mathematics (STEM) education and/or energy sector employment. The activity also supports the institutionalization of gender equitable policies, norms, and interventions at USTP and increase access to internship, mentorship and other leadership development.
Dr. Cultura highlighted the role of women in the academic institution such as USTP as contributors in the University's development and promoting gender balance in leadership.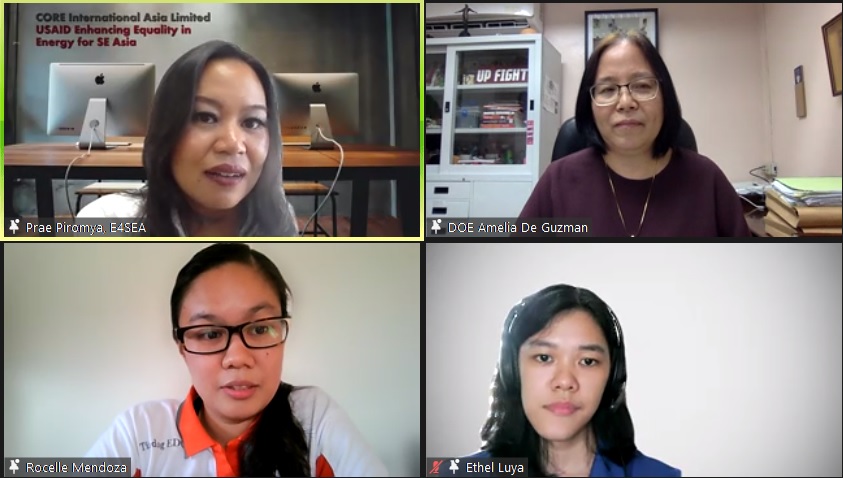 Prae Piromya of E4SEA together with the panelists: Amelia De Guzman of DOE, Rocelle Mendoza, the first and only female geophysicist of EDC, and Ethel Luya, Energy Market Analysts at AECO Energy.
The University may undertake awareness campaigns, conduct training of trainers (ToT) for unconscious bias training, conduct secondary school outreach and provide internship and mentorship-related cooperation with energy sector employers.
The activity is implemented by CORE International, Inc. and funded by the US Agency for International Development (USAID). Among the panelists in the Quarterly South-South Knowledge Exchange conducted after the signing of Letter of Collaboration (LOC) were Amelia M. De Guzman, Director of Energy Research Testing and Laboratory Services (ERTLS) of the Department of Energy (DOE); Rocelle Mendoza, the first and only female geophysicist of the Energy Development Corporation (EDC), the largest geothermal company in the Philippines; and Ethel Luya, Energy Markets Analyst, AECO Energy.