By Averil C. Buenavista, USTP Cagayan de Oro STRATCOMM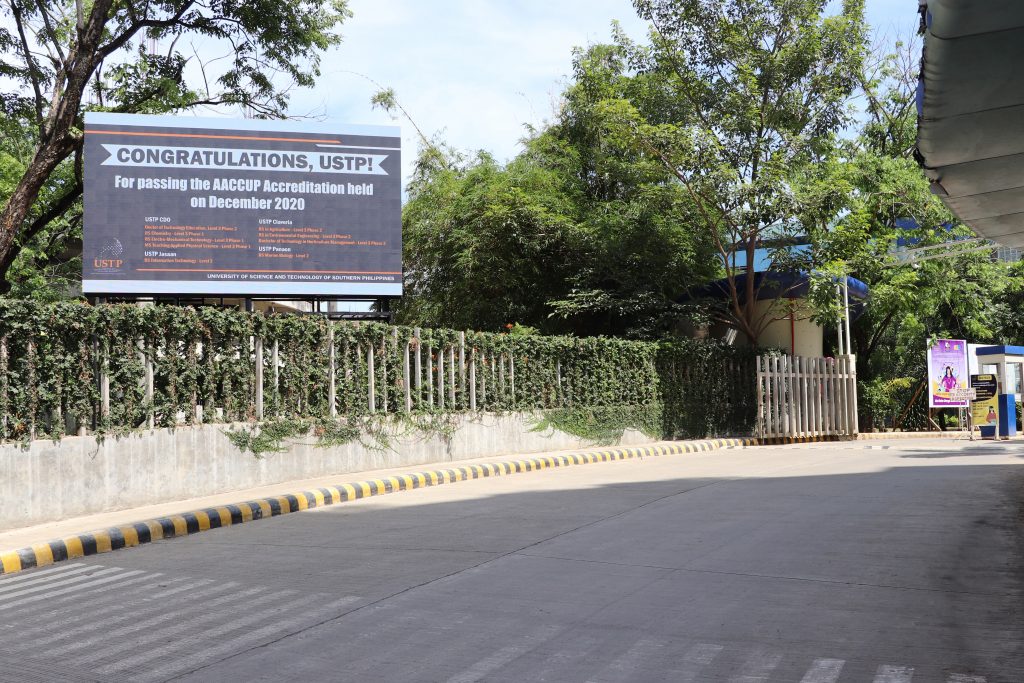 The eco-friendly LED wall at the main entrance of the campus
The University of Science and Technology of Southern Philippines (USTP) in Cagayan de Oro now has a giant LED wall near the campus entrance.
The LED wall is for digital information sharing for academic purposes. This is an eco-friendlier approach compared to the usage of tarpaulins, posters, billboards, and flyers for announcements and updates of the University. 
The LED wall will also strengthen the identity and brand of the University by communicating directly to the community. The presentation can be done in video or image format.
The outdoor LED wall has remote management capability, dual video decoding, and advanced HTML applications with frame-accurate synchronization across many screens. It measures 5m x 3m.
For posting information or announcements on the USTP LED wall, check the guidelines and contact the Chancellor's Office of USTP Cagayan de Oro.