USTP Claveria CAS holds record-breaking pinning ceremony
By Carlos Ian H. Mendoza, USTP Claveria Strategic Communication Office
On August 30, 2023, the University of Science and Technology of Southern Philippines (USTP) Claveria hosted the largest pinning ceremony in history. It was attended by over 700 graduating students from the College of Arts and Sciences (CAS), who were pinned by their respective department chairs and deans.
The pinning ceremony was held on a friendly and clean campus, offering on-demand academic programs that ensure holistic student formation. It is a testament to the hard work and dedication of the students, faculty, and staff of the USTP Claveria. The CAS Student Council of the campus also played a significant role in organizing the event.
The record-breaking attendance also has significant implications for the university, indicating the growth and development of the institution, as well as its commitment to providing quality education to its students.
Pinning ceremonies are a significant part of academic institutions as they symbolize a student's transition to becoming a professional. These ceremonies serve as a rite of passage for students, marking their academic achievements and recognizing their hard work and dedication. Pinning ceremonies are typically held for students in healthcare-related fields but can also be conducted for students in other disciplines.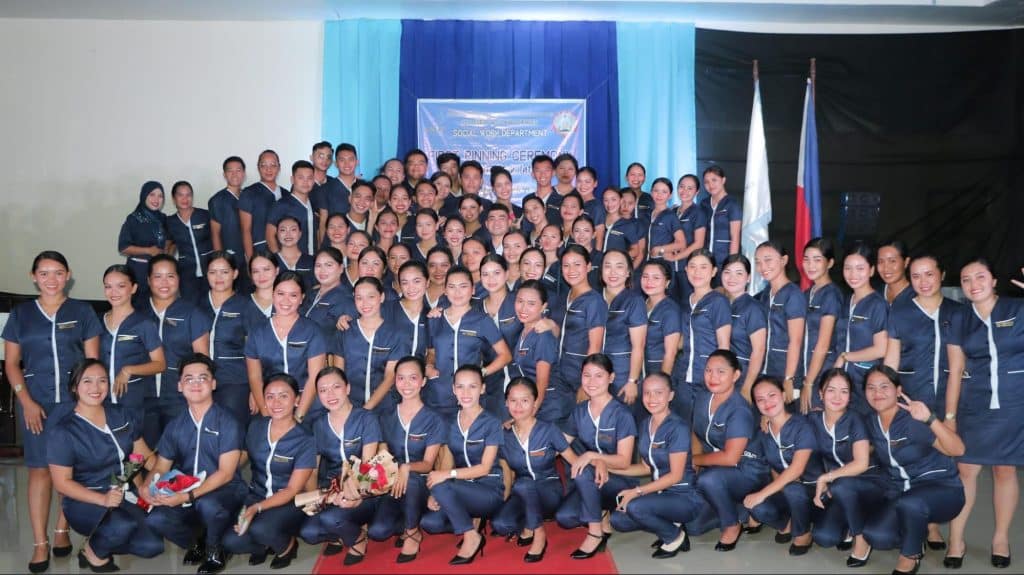 The USTP Claveria campus is one of the major campuses of the USTP System The campus offers various academic programs, including the Bachelor in Food Technology under the College of Arts and Sciences. The university has a vision to become a nationally recognized S&T university and has been conducting research summits to achieve this goal. The record-breaking attendance at the pinning ceremony is a testament to the university's success in achieving its vision.