By Aire Jade Taga, USTP Claveria STRATCOMM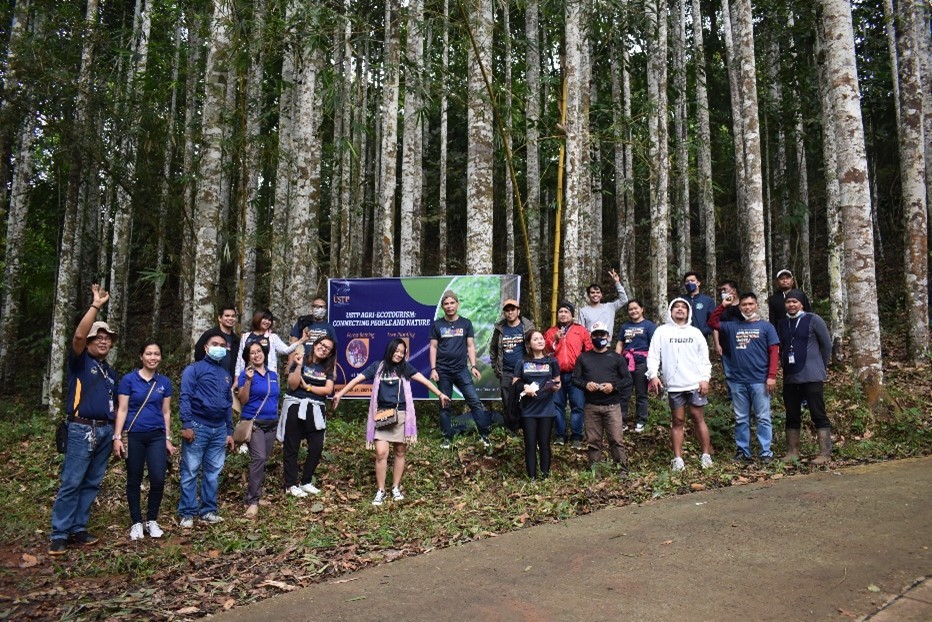 The USTP Claveria Administrative and Academic Offices, and Tourism Committee during the Forest Bathing and Tree Growing activity.
The newly established Tourism Committee of the University of Science and Technology of Southern Philippines (USTP) in Claveria headed by Dr. Maribel S. Tizo conducted a Forest Bathing and Tree Growing Activity as its launching program at the University Agroforestry Complex on December 21, 2021 with the theme USTP Agri-Ecotourism: Connecting People and Nature.
Present during the event were USTP Claveria Chancellor Dr. Renato O. Arazo; Vice Chancellor for Academic Affairs Dr. Alexander Ido; OIC Vice Chancellor for Finance and Administration Mr. Clint Django G. Pacana; and the deans, directors and staff of the different offices.
"Forest bathing serves as a very powerful antidote to the stress and pressures of the modern world. It benefits both physical and mental well-being by connecting to nature," Hazel Salaum, a Tourism Committee member, said during the orientation.
"The goal of forest bathing is for you to relax. Feel the nature around you and appreciate the symbiotic relationship we have with the plants and the trees," she added.
The group also planted 30 White Lauan seedlings. "May each of the seedling you plant serve as your legacy to the University," Chancellor Renato O. Arazo said in his inspirational message.