By Carlos Ian Mendoza, USTP Claveria STRATCOMM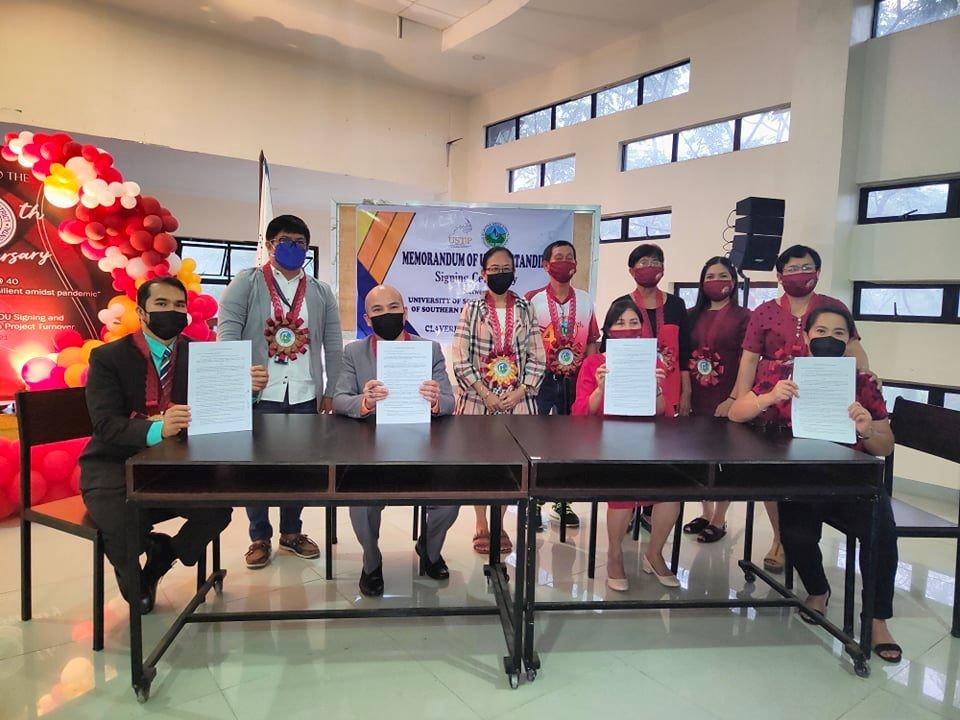 USTP and CWD officials show the signed MOU for the protection of water and the environment
Officials from the University of Science and Technology of Southern Philippines (USTP) in Claveria, Misamis Oriental and the Claveria Water District (CWD) sealed a partnership last November 5, 2021 at the USTP Claveria Function Hall by signing a Memorandum of Understanding (MOU). General Manager Logie P. Nagasan represented the CWD while Chancellor Renato O. Arazo, Ph.D. represented the USTP Claveria.
The MOU aims to instill awareness and appreciation of water and the environment among the students to ensure sustainability for the present and future generations.
In her message of support, Dir. Violita H. Tomines, Chairperson of the CWD Board of Directors, expressed that she is elated that USTP Claveria has become the latest addition to CWD's growing community of support in advancing and sustaining care for the environment, particularly the Mincariis watershed.
Meanwhile, USTP Claveria Chancellor Renato O. Arazo, Ph.D. emphasized that the partnership is a big leap towards the shared vision for protected and sustainable water resources and the fulfillment of the University's commitment to the stakeholders especially the community.
In the MOU, CWD will provide relevant information relative to the location and state of potable water sources in the municipality and lead in the crafting of programs and activities. USTP for its part will conduct surveys and baseline data from existing water sources of the water district and provide expertise needed in crafting the programs and activities.
The College of Engineering and Technology (CET) and its expanded iHELP Extension Program will extend services on environmental protection and watershed enhancement.