USTP collaborates with PAEPI 10, faculty bags awards
By Ramir Philip Jones V. Sonsona, DA
The University of Science and Technology of Southern Philippines (USTP), in collaboration with the Philippine Association of Extension Program Implementers Inc. (PAEPI) Region 10, with the co-host Camiguin Polytechnic State College (CPSC) conducted the Regional Extension Congress with the theme, "Expanding the Extension Frontiers: Best Practices and Lessons from the Pandemic," at CPSC, Camiguin Province on October 19-21, 2022.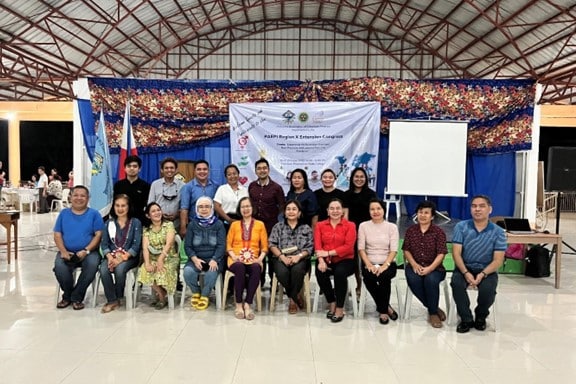 USTP contingents headed by Dr. Maria Teresa M. Fajardo with the PAEPI Region 10 officers.
The extension congress brought about extensionists all over the region. Sharing best extension practices and learning from the experts in the field were just among the aims of this annual gathering. One of the highlights of this affair was the plenary talk by CHED Commissioner Jo Mark M. Libre, DPA, which focused on Strengthening Academe's Role in Community Development and inspired faculty extensionists. He also promised to revive the awards and incentives that CHED has been giving for extension programs. Further, he pledged to help improve the extension programs for the universities and colleges under his charge.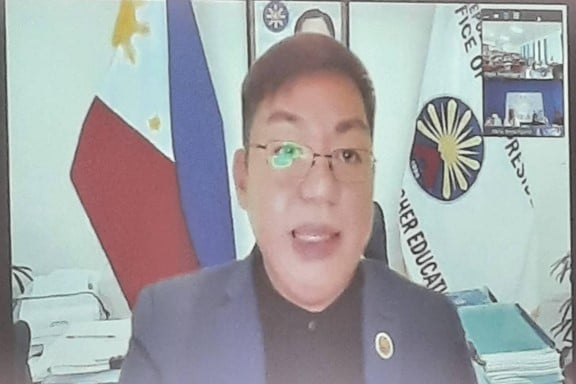 CHED Commissioner Jo Mark M. Libre, DPA, gave an inspiring talk to the faculty extensionists during this event.
Among the invited guests was Dr. Bernadeth B. Gabor, an extension awardee and the Director of the Extension and Training Services Office of Bataan Peninsula State University, whose talk inspired and moved the faculty-extensionists to benchmark from her university and replicate their good extension practices.
Dr. Maria Teresa M. Fajardo, USTP Extension and Community Relations Division (ECRD) Director headed this collaboration as she is currently sitting as the President of PAEPI Region 10. With her are faculty extensionists who presented their extension papers. Among the presenters were Engr. Denrazir M. Atara, Civil & Geodetic Engineering Department; Mr. Giovanni B. Cagurin, Department of Science Education; Ms. Queeny Eliza D. Saludares, Department of Mathematics Education; Ms. Erlyn Grace P. Aguilar, Department of Food Technology and Food Innovation Center (FIC); and Dr. Ramir Philip Jones V. Sonsona, Department of Teaching Languages and Special Education. Also present in this activity were the faculty members from USTP Jasaan led by Campus Director, Dr. Ruel S. Salvador and USTP Oroquieta faculty members, namely, Ms. Ma. Liberty B. Doncillo, Mr. Pelmar Acosta, and Engr. Mitchie M. Roa.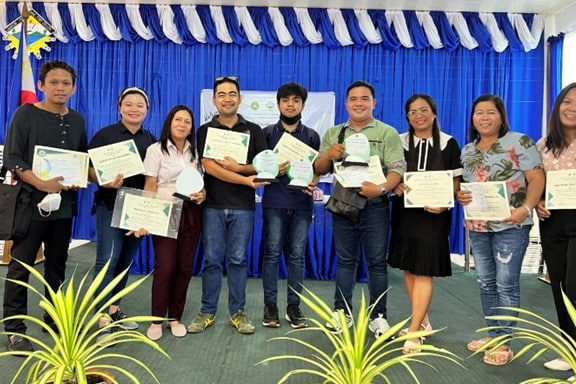 USTP faculty members are proud recipients of various awards.
Recognition for the best papers and posters were also awarded during the event. Engr. Atara was awarded the Best Paper in the Environment and Climate Change category with his paper, "Mapasakuna: Mapping of Disaster-Related Facilities and Training on Data Integration through MapaKalamidad.ph's API." Mr. Acosta also bagged the Best Paper for the Health and Wellness category, with his paper titled, "The Mannapack Innovative Strategy among Mothers in Specific Nutrition Onwards (MISAMISNON): An Extension Project."