USTP conducts technology upskilling at Brgy. Lourdes, Alubijid
By Engr. Jasper Jay A. Jementiza, BSCpE Chairperson, USTP Alubijid
In response to the request of the Barangay Council of Lourdes, Alubijid to conduct a technology upskilling for the members of its community, the USTP Alubijid conducted an extension activity last November 19 and 26, 2022, focusing on Computer Literacy and Introduction to the Internet and its Etiquette.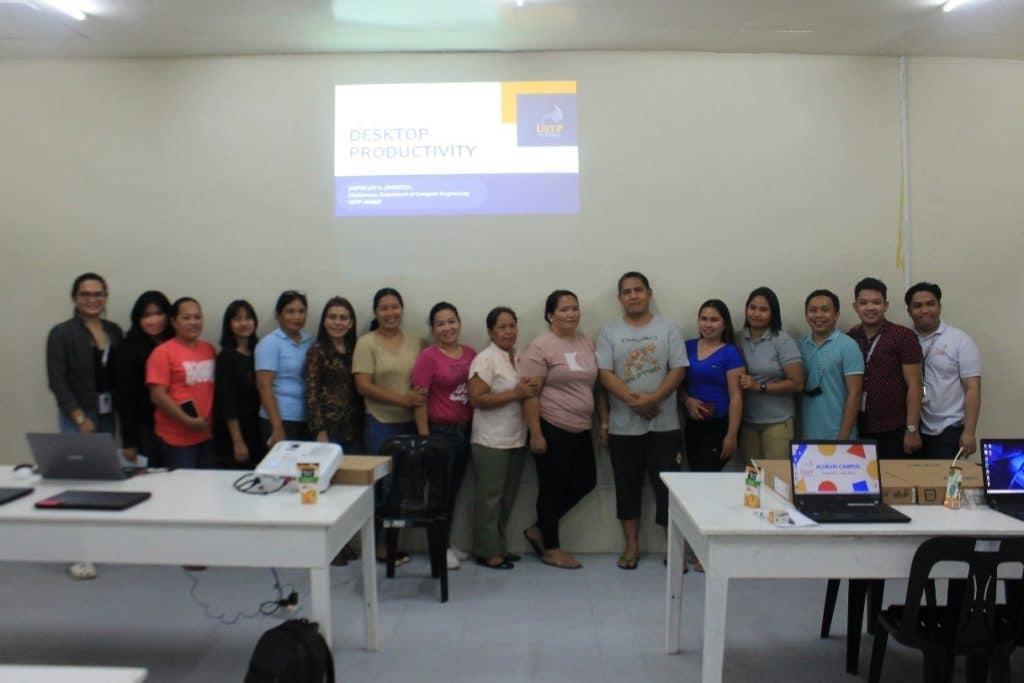 November 19, 2022 (Day 1): USTP Alubijid conducted an orientation on Microsoft Word, Excel, and PowerPoint Presentation.
As part of the activity, training sessions on the abovementioned topics were respectively delivered by Engr. Jasper Jay A. Jementiza and Dr. May Marie Talandron-Felipe.
November 26, 2022 (Day 2): Dr. May Marie Talandron-Felipe facilitated the training on the brief background of the Worldwide Web and the Internet, including discussions on Email Accounts, Social Media Algorithms, Online Video Conferencing (Google Meet and Zoom), and Virtual Meeting Etiquette.
The activity was participated by 14 individuals from the barangay and was held at the USTP Alubijid campus.