By PJ V. dela Peña, USTP System STRATCOMM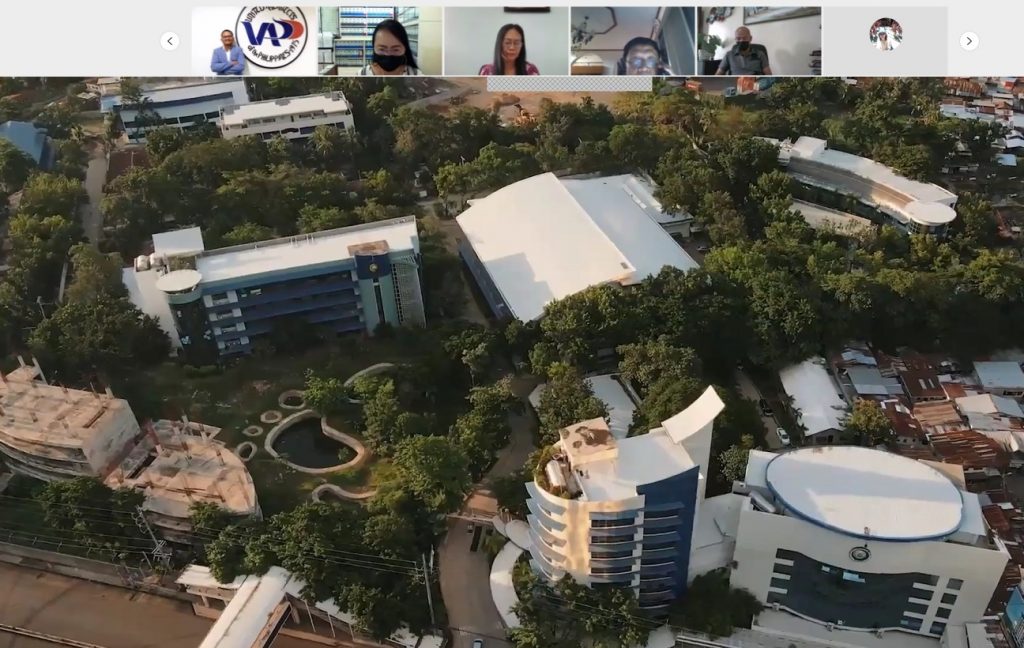 Day 1 of the USTP 1st Surveillance Visit for QMS 9001:2015
The University of Science and Technology of Southern Philippines (USTP) is recommended for continual certification for ISO 9001:2015. This is the result of the two-day Virtual Surveillance Visit conducted from April 28-29, 2021, by external auditor SOCOTEC Certification Philippines.
The last audit was in 2019 and was postponed last year due to the pandemic. Lead auditor Dr. Mark Vera said that the audit may be virtual, but it will use the same methodology.
Dr. Mark Vera, the lead auditor from SOCOTEC, speaks to the heads of the different offices in USTP.
The auditors have three findings and found no minor or major non-compliance issues.
The Surveillance Audit aims to check the continuous implementation of the Quality Management System (QMS) 9001:2015. The international standard checks the processes and activities to improve effectiveness and efficiency in services.
USTP System President Dr. Ambrosio B. Cultura II together with the other heads of offices during the announcement of the audit findings.
Dr. Maria Elena L. Paulma, USTP Vice President for Academic Affairs, is the Quality Management Leader of the University. She is also the Chairperson of the Ad Hoc Committee for the ISO Surveillance Audit as indicated in the OP Memorandum No. 171, s. 2020.
USTP System President Dr. Ambrosio B. Cultura II thanked the auditors and called for continuous support in sustaining the momentum in providing excellent and quality services of the University.