USTP faculty empower Instructional Excellence through Innovative Training
By Glenda Colalo, USTP Jasaan CAS Faculty Member
On July 4-6, 2023, the University of Science and Technology of Southern Philippines (USTP) significantly improved the quality of education provided by holding a three-day seminar and workshop training for its faculty. The workshop focused on developing new instructional materials (IM) for the upcoming first semester of the 2023-2024 academic year. It was participated by the faculty of USTP Jasaan and USTP Alubijid.
Dr. Lory Liza D. Bulay-og, the Acting Campus Director of USTP Alubijid, took charge of the conference workshop. Dr. Bulay-og is highly regarded for her expertise in instructional design and teaching methods, as evidenced by her instructional materials and research. She imparted valuable knowledge to the participants during the workshop, emphasizing the essential methodologies for creating contextualized instructional materials and publishing research papers.
The participants were overwhelmed with many expressing interests in applying their new skills in the classroom. Faculty members anticipated that the new teaching materials developed during the training will inject new style dynamism into their teaching methods, ultimately improving the overall learning experience of USTP students.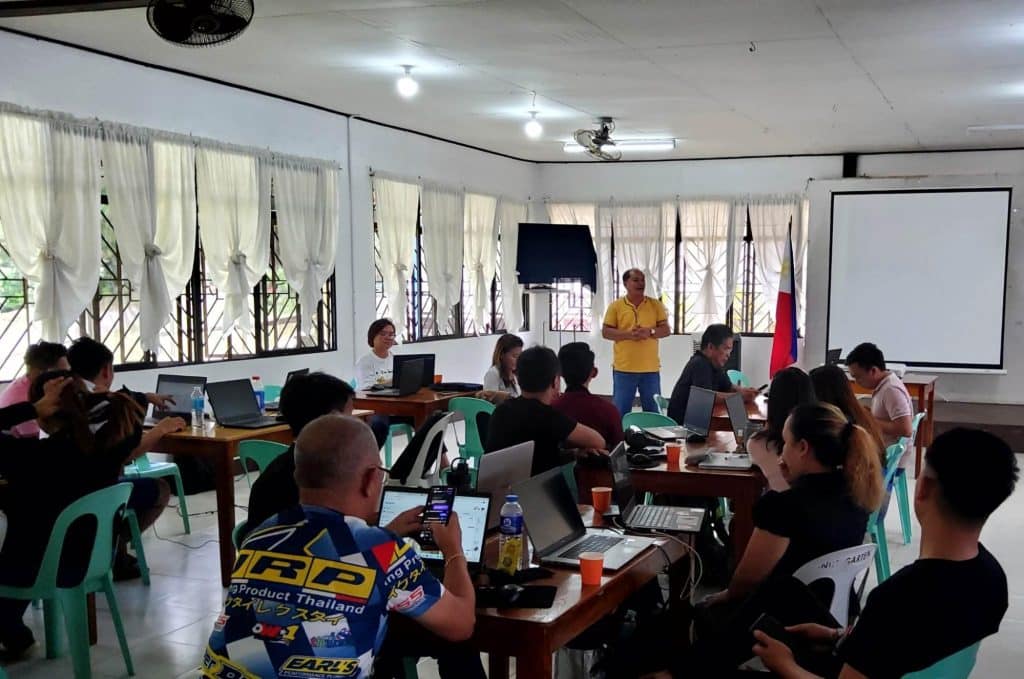 The USTP Jasaan is committed to providing its students with the best possible education, and this conference facility is a testament to that commitment. As the USTP System continues to invest in the professional development of its faculty, the institution cements its position as a leading academic institution in the region, poised to make a significant impact on the future of education.