USTP hosts Regional Futures Consortium Workshop for Region X SUCs
By Melissa Angelica C. Agawin, System PME Technical Writer
State universities and colleges (SUCs) across Region X attended a three-day Futures Thinking workshop hosted by the University of Science and Technology of Southern Philippines (USTP). The workshop, titled "Regional Futures Consortium Workshop: High Level Anticipatory Leadership and Governance Executive Course" was held on December 16, 17, and 19, 2022, with the first two days conducted online via Zoom and its culmination held face-to-face at the Chali Beach Resort & Conference Center.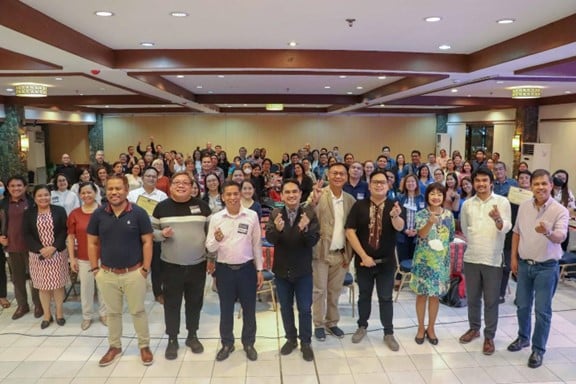 Futures Thinking participants from all over Region X | Photo by Vicmar Suazo
The executive course workshop consisted of five modules that focused on theories, frameworks, and case studies on anticipatory leadership and governance. The workshop emphasized the participant's development of basic Futures Thinking concepts and tools, as well as the participant's skills in identifying components of an emerging Regional Futures Agenda. Finally, the workshop also helped the participants create a report on the Regional Futures Consortium Workshop.
The workshop featured distinguished guest resource speakers from the academe, such as Dr. Alex Brillantes Jr., current Secretary General of the Eastern Regional Organization for Public Administration (EROPA) and Dr. Ruperto Sangalang, former Commissioner of the Commission on Higher Education (CHED) and former president of Cavite State University.
SUCs in attendance at the workshop were Bukidnon State University (BukSU), Camiguin Polytechnic State College (CPSC), Central Mindanao University (CMU), Northern Mindanao State College (NMSC), Northwestern Mindanao State College of Science and Technology (NMSCST), and the University of Science and Technology of Southern Philippines (USTP).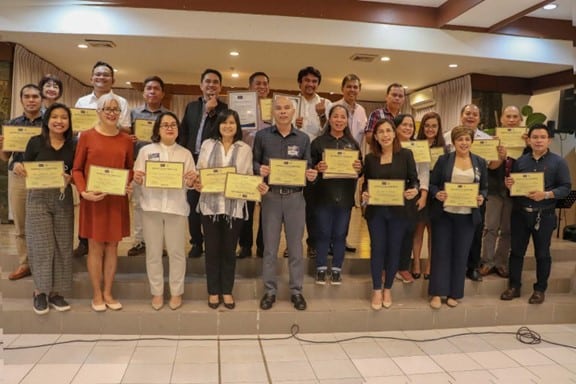 USTP participants for Futures Thinking Workshop | Photo by Vicmar Suazo
In the three-day comprehensive workshop, prominent leaders from different SUCs worked together to learn, brainstorm, and craft a better plan for their institution's future—a collective effort of ensuring a better and brighter future for the present and future generations to come.