USTP Jasaan celebrates University System's 6th Charter Day
By Hazel M. Soriano & Cielo John N. Bendoy, USTP Jasaan STRATCOMM
Bannering the theme "USTP: Reframing the Future," the University of Science and Technology of Southern Philippines (USTP) in Jasaan, Misamis Oriental – along with other USTP satellite campuses – took part in the weeklong festivities of the USTP System's 6th Charter Day Celebration from August 15-19, 2022, at USTP Cagayan de Oro. The celebration highlighted activities on research, innovation, culture, sports, and student leadership. The event also featured campus tours, wherein each campus showcased their respective facilities, programs, and services to the public.
Day 1 of the Charter Day Celebration consisted of the opening ceremony and the launching of the new USTP Hymn.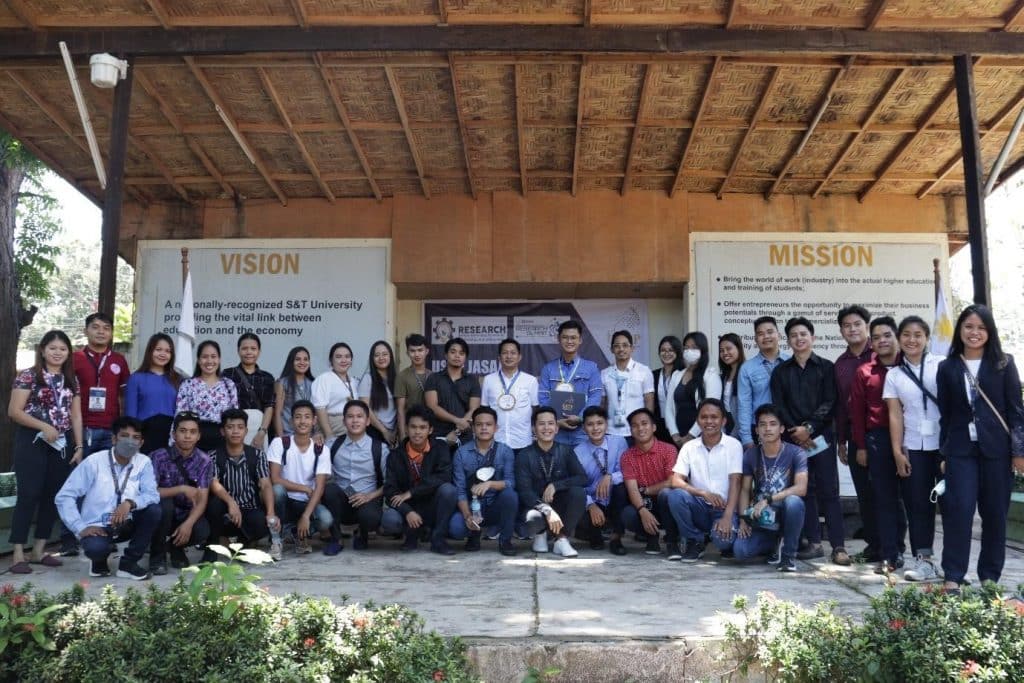 USTP Jasaan 2022 graduates present their research innovation initiatives to the campus industry partners: PICMW, StackTreck, MCC.
On the second day, USTP Jasaan held a Research Summit, wherein students from each of its departments presented their research outputs, which were carefully evaluated by the campus' established partner industries. The activity aims to broaden the opportunities for the students' future careers.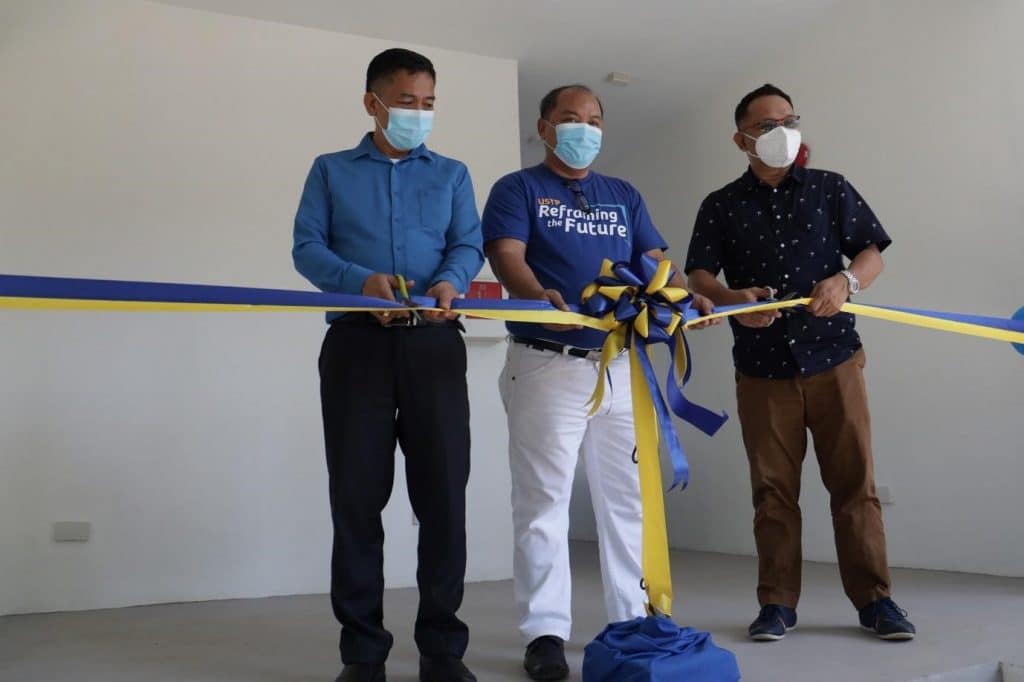 Dr. Ruel S. Salvador (Middle), along with USTP System President, Dr. Ambrosio B. Cultura II (Left), and Architect Ferdinand A. Dumpa (Right), leads the inauguration of the new Integrated Technology Building of USTP Jasaan.
The following day, USTP Jasaan conducted the inauguration of its new Integrated Technology Building (ITB), which was celebrated by Rev. Fr. Der John R. Faborada, SSJV. The official ribbon-cutting ceremony followed, which was led by the USTP Jasaan Acting Campus Director, Dr. Ruel S. Salvador, together with Architect Ferdinand A. Dumpa and the USTP System President, Dr. Ambrosio B. Cultura II. Several faculty and staff of USTP Jasaan witnessed the event.
Sports Exhibition Games for personnel pitting USTP Claveria with USTP CDO then took place in the morning of the fourth day, with men snatching and shooting the ball in the basketball game while women spiked and struck the ball in the volleyball match. USTP CDO triumphed in volleyball, while both teams tied in basketball.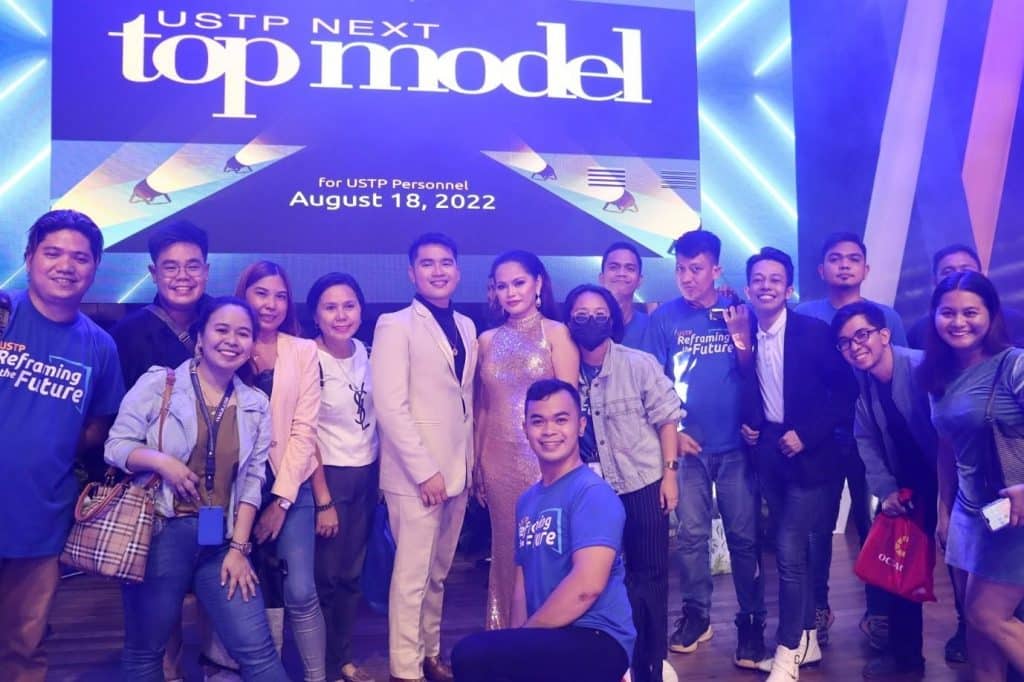 The faculty and staff of USTP Jasaan actively participated in the cultural show held at the DRER Memorial Hall at USTP CDO.
In the afternoon, the crowd filled the DRER Memorial Hall with reverberating applause for the competitors in the cultural events organized by and for USTP personnel, namely the Dancesport Competition, the Videokay Challenge, and the USTP Next Top Model 2022.
Later that night, the Career Center – in partnership with the USTP Alumni – spearheaded the Trailblazers' Legacy Night, which was held at Station 29 along Corrales Avenue in Cagayan de Oro City to celebrate the official launching of the Mindanao Trailblazer Foundation.
Student leaders then participated in the celebration during the final day through the Student Leaders' Summit 2022. The weeklong event was then formally concluded, leaving a legacy that will guide and inspire future undertakings.