USTP Claveria celebrates 36th Commencement Exercises
by Aire Jade L. Taga & Carlos Ian H. Mendoza, USTP Claveria STRATCOMM
The University of Science and Technology of Southern Philippines (USTP) Claveria excitedly conducted its face-to-face commencement exercises and graduation ceremony on September 1, 2022, after two years of taking pause due to the COVID-19 pandemic.
An outpouring of joy and sense of accomplishment filled the USTP Claveria Gymnasium after 512 students received their graduation diplomas during its 36th Commencement Exercises, with the theme: "Expanding the Boundaries of Education for Innovative Nation-Building."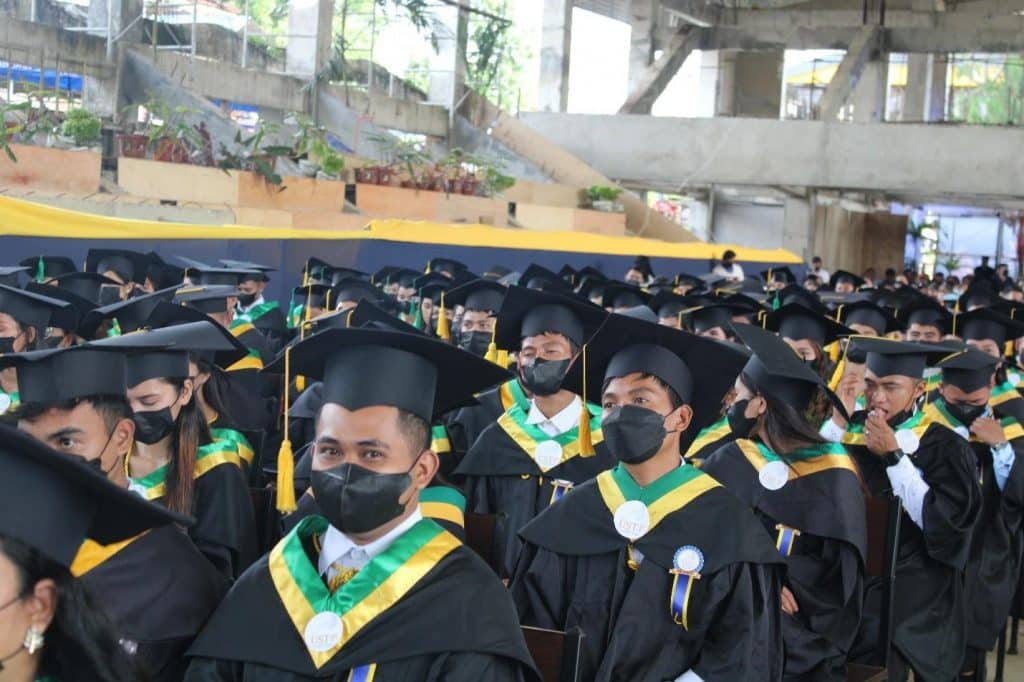 Here are the number of successful graduates from each academic program offered:
Master of Science in Agriculture – 3
Bachelor of Science in Agriculture – 84
Bachelor of Agricultural Technology – 71
Bachelor of Science in Agroforestry – 29
Bachelor of Technology in Horticulture Management – 23
Diploma in Agricultural Technology – 32
Certificate of Agricultural Science – 112
Bachelor of Science in Environmental Engineering (5-year course) – 12
Bachelor of Science in Environmental Engineering (4-year course) – 81
Bachelor in Food Technology – 2
Bachelor of Food Processing and Technology – 63
Dairy Farm Assistantship – 58
Dr. Ma. Elena L. Paulma, Vice President for Academic Affairs of the USTP System, presented the candidates for Graduation, which was followed by Dr. Valentina A. Pallo, the University Registrar of USTP Claveria, who certified their Completion of Requirements.
Dr. Ambrosio B. Cultura II, University System President, then led the Declaration of Graduation and Conferment of Academic Titles and Degrees.
Honorable Jo Mark M. Libre, DPA, Chairperson of the USTP Board of Regents and CHED Commissioner, then gave his commencement speech. He was followed by Ms. Janes M. Ohagan, Summa Cum Laude, Bachelor of Science in Agriculture, who delivered her graduation speech on behalf of the graduates.