USTP Claveria installs new chancellor
by Aire Jade L. Taga & Carlos Ian H. Mendoza, USTP Claveria STRATCOMM
The University of Science and Technology of Southern Philippines (USTP) in Claveria, Misamis Oriental celebrated the investiture of Dr. Renato Ortiz Arazo through a ceremony, which was held on Thursday, September 1, 2022, at the University gymnasium.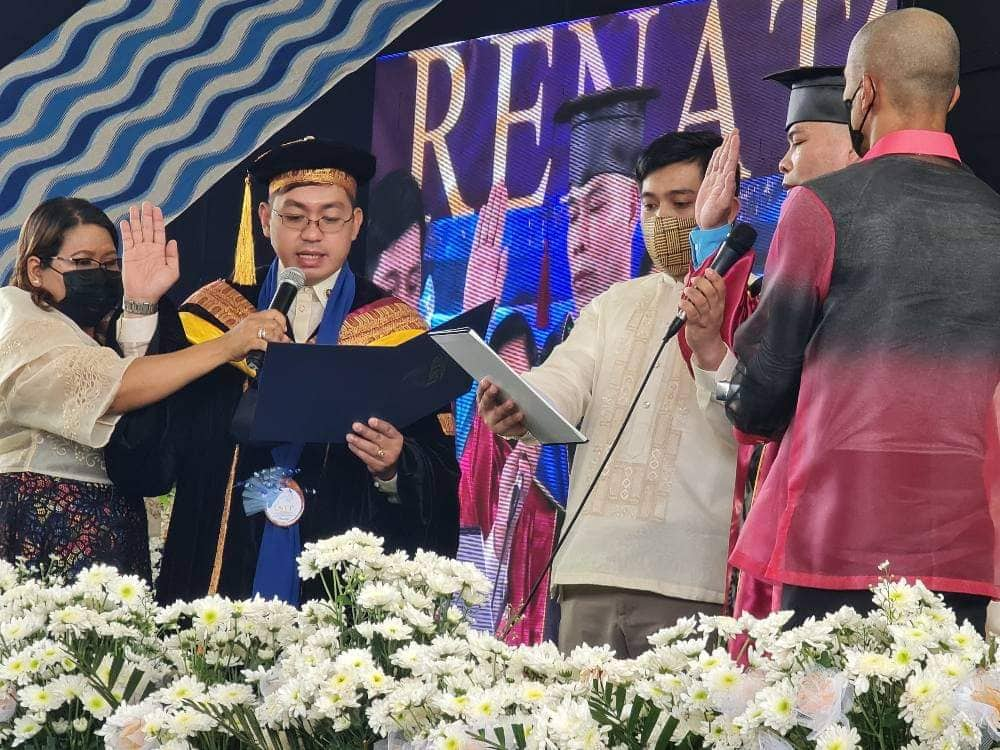 Dr. Renato O. Arazo is the second Chancellor of USTP Claveria. His term as University Chancellor will run from 2022 to 2025. His official appointment was administered by Honorable Dr. Jo Mark M. Libre, CHED Commissioner.
During Chancellor Arazo's acceptance speech, he emphasized the University's vision of synergizing the powers of education and economy through science and technology.
"With this wildest venture towards excellence; what does it really take to be a leader? Where do the trails of a champion lead? The blueprint of the trails of a champion…" Dr. Arazo said.
Dr. Arazo emphasized that his journey towards being the Chancellor of USTP Claveria clearly symbolizes a complex design because he started with uncertainties—not because he questioned his abilities but because he did not seek the position.
Prior to his transition as Chancellor, Dr. Arazo served as the Vice Chancellor for Academic Affairs in 2020. Before that, he was the Director for the Planning and Development Office for 2 years from 2016-2018. 
Present during the investiture rites were his family, fellow faculty, personnel, and administrators from the USTP Claveria community. They were joined by the members of the USTP Board of Regents headed by Honorable CHED Commissioner Dr. Jo Mark M. Libre, dignitaries from the Provincial Government of Misamis Oriental, Local Government Unit, and distinguished USTP System officials headed by the dynamic and visionary President of the University System Dr. Ambrosio B. Cultura II.