USTP Jasaan conducts faculty training on developing Instructional Materials
By Hazel M. Soriano, USTP Jasaan faculty
The University of Science and Technology of Southern Philippines (USTP) Jasaan campus conducted a write-shop on crafting Instructional Materials, such as modules and syllabi. The event was held last August 29-30, 2022, at USTP Claveria, where full-time and contract of service faculty of USTP Jasaan attended the activity to ensure that the Instructional Materials they revise and develop are suitable for their students' modes of learning.
The write-shop aimed to create the final Instructional Materials and syllabi for the opening of the first semester of SY 2022-2023. It hoped to equip the faculty to effectively use their Instructional Materials in the learning modality of their students. In doing so, the faculty can make the Instructional Materials engaging, allowing students to interact with words, symbols, and ideas actively.
During the activity, the various departments showed creative ideas in presenting their modules and updated course syllabi.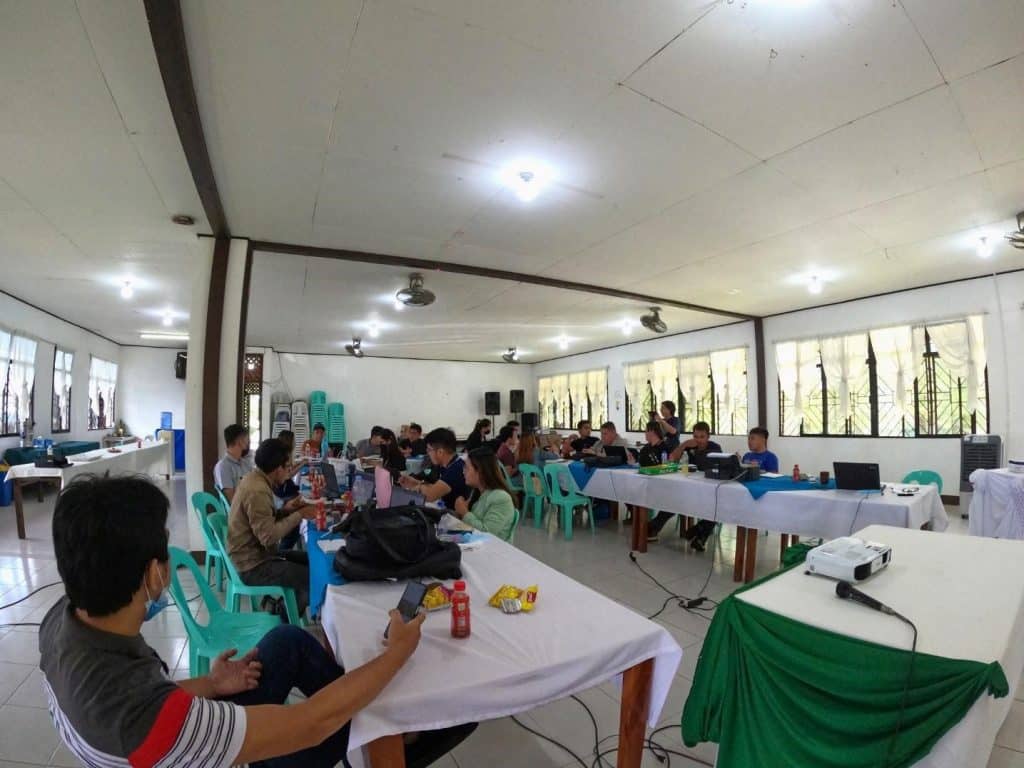 USTP Jasaan faculty revise their syllabus and modules as part of the activity.
On the second day, representatives from each department presented their respective outputs to the faculty after applying the needed modifications to create efficient Instructional Materials that increase student motivation. The faculty also revised their modules, making them easier to read and understand but also captivating to the eyes.
Dr. Ruel S. Salvador evaluated the presentation of Instructional Materials
At the end of the presentations, Dr. Ruel S. Salvador, Acting Campus Director of USTP Jasaan, thoroughly evaluated the faculty's Instructional Materials.