USTP Jasaan conducts operational planning review 2023
By Greg C. Pegarro, USTP Jasaan STRATCOMM
The faculty and staff members of USTP Jasaan went to Civoleg Hilltop Garden Resort in Gingoog City last July 26-28, 2023, to attend an operational planning review and team synergy exercise.
The first day began with fun-filled games that led the participants to express what they wanted to experience in the three-day synergy.
"Work with pleasure, not with pressure," remarked Dr. Bernadette E. Calvo from the campus' Office of Student Affairs. Mr. Cielo John N. Bendoy, a faculty member from the College of Arts and Sciences of the said campus, shared, "As they said, failure to plan is planning to fail. I expect this OPCR will help us improve our office performance."
Other participants also expressed their expectations to enjoy themselves with everyone while improving their target activities for the school year.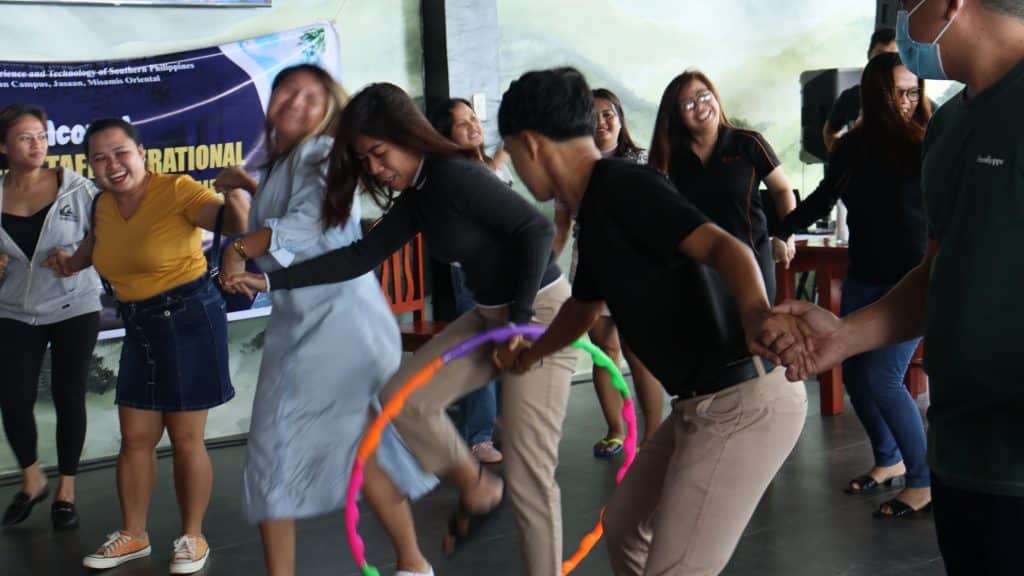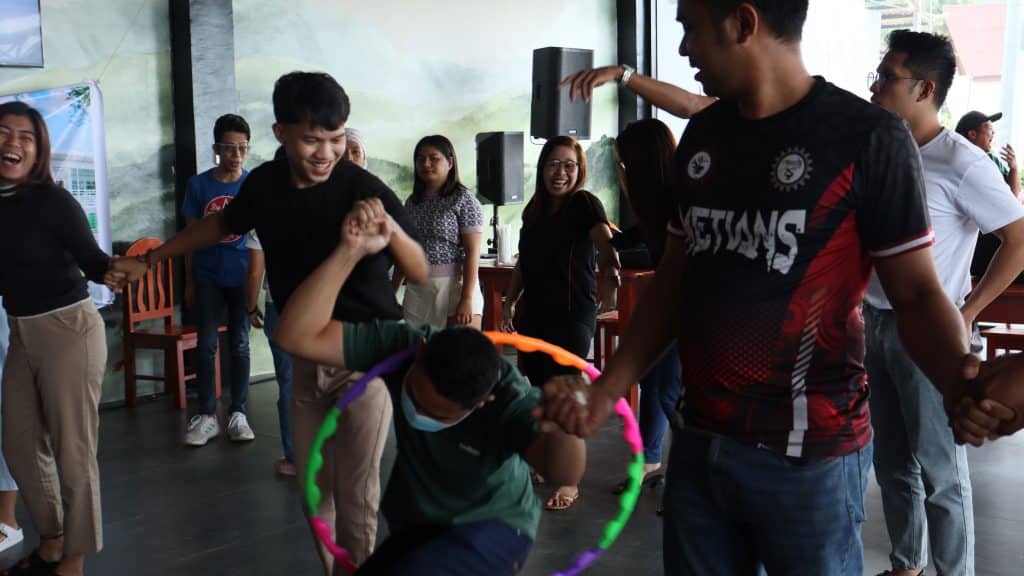 Presentations followed from the following key officials:
Dr. Bernadette E. Calvo – Head of Student Affairs, USTP Jasaan
Prof. Ferdinand M. Oraiz – Head of Administration, USTP Jasaan
Engr. Maricel C. Mandawe – Academic Head, USTP Jasaan
They based their reports on the IPCR to OPCR: Accomplishment as of the second quarter and catch-up plans for the targets they have yet to accomplish.
"Funding approved for committees, APIs activity projects initiatives, catch up plans to follow up purchase requests, accomplished all committed projects and activities for school processes, and OPCR are few to mention… these must be accomplished as requirements to receive PBB," Prof. Oraiz stated in his report.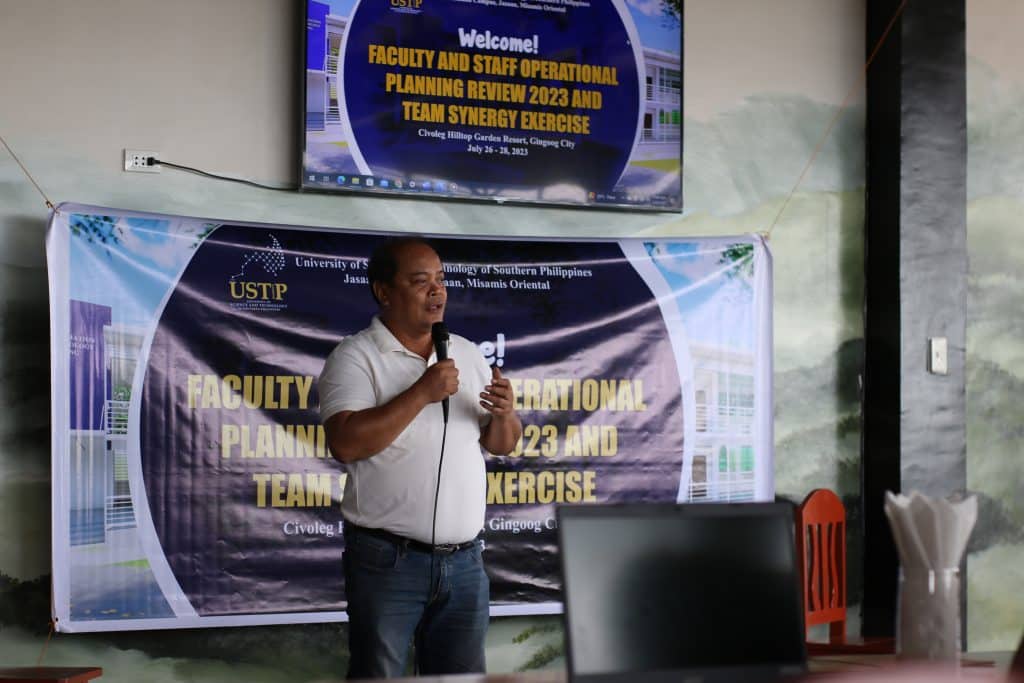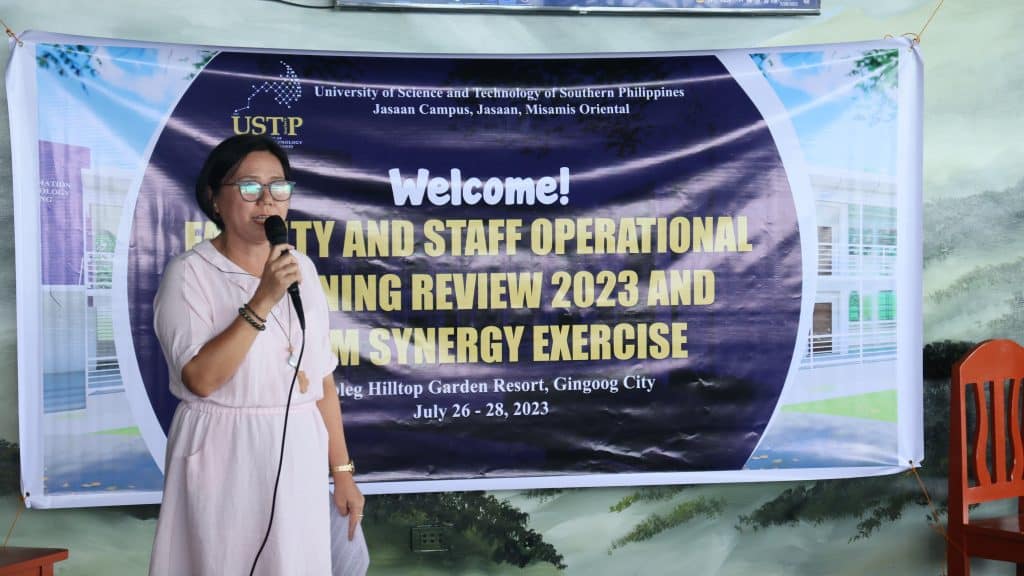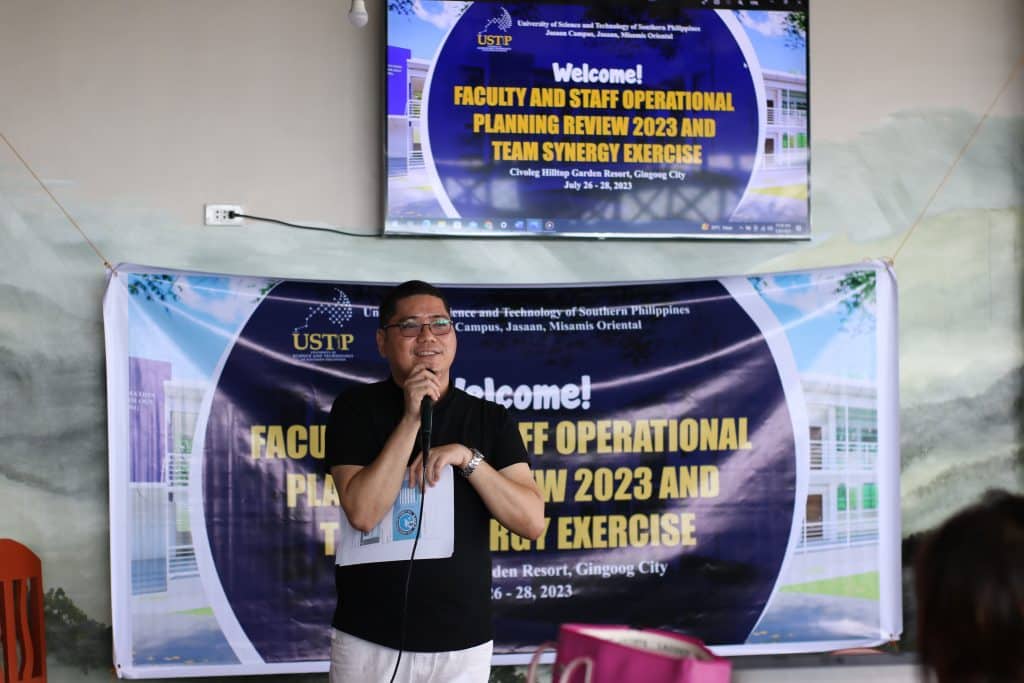 The following day focused on workshops with the attendees. Reviewing quality education, research, extension, faculty and staff, student services, infrastructure, personality tests, and conflict management were covered. Dr. Ruel S. Salvador, USTP Jasaan Acting Campus Director, gave his insights for each part of the presentations of the facilitators.
On the last day, the attendees expressed their views on the importance of operational planning.
"[…] to forecast what is needed, e.g., human resources, the faculty members need to know what subjects to handle, to avoid a point of delay, targets are delivered specially to the students, first and foremost students are our primary customers," shared Mr. Niel John Acenas, TCM department faculty member.
"Being new, I am helping myself to be familiar… to deliver targets, to prepare the required documents or evidence as proof for the achieved targets," Ms. Jalanie Hadji Malic, Administration Staff, said.
"Operational Planning Review entails discussions about the OPCR—budget, programs, and other activities relevant to the campus' processes. This is essential to conduct because it enables the workforce, which is the faculty and staff, to assess, to evaluate the previous accomplishments made and even the shortcomings to make changes and improvements for the next year," expressed Ms. Mary Jeannette Kaye Carlos, Guidance Office/Student Affairs Services staff.