USTP Jasaan faculty members attend Advancing CDIO training
By Hazel M. Soriano, USTP Jasaan STRATCOMM
On March 9-10, 2023, the Center for Innovative Teaching and Learning (CiTL) of the University of Science and Technology of Southern Philippines (USTP) visited USTP Jasaan to train its faculty in the CDIO educational framework and enhance their competency for innovative teaching with the hopes of producing well-rounded and capable graduates with autonomy, mastery, and purpose, and equipped for the real world.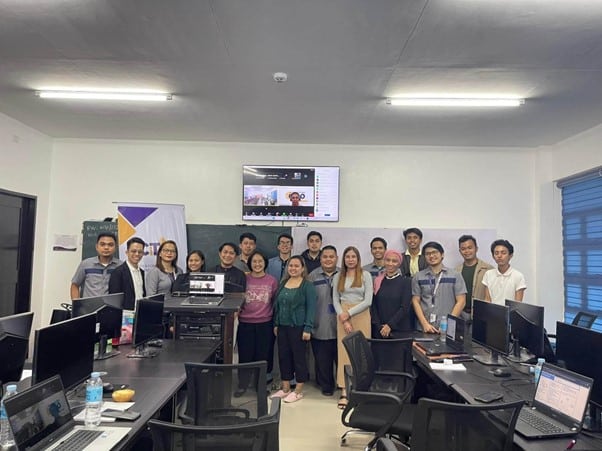 The CiTL introduced the idea of CDIO (Conceive-Design-Implement-Operate) to the faculty, stating that their aim is not only for the improvement of the students but also for the faculty and the institution.
CDIO focuses on Participatory Teaching Methods instead of Passive Teaching Methods, which includes group discussion, learning by doing, and teaching others. According to the CiTL, this teaching method has the highest retention in learning as students are encouraged to have active and experiential learning, endowing them with the necessary skill sets: Head (Think), Heart (Feel), and Hands (Do).
Students are afforded a better learning experience by making them realize that taking risks and failures are part of learning. In assessment, students are evaluated in terms of critical-thinking, teamwork, and communication. The focus has been shifted by accepting correction instead of perfectionism. Then, by collaborating, everyone can be a source of information and reward as a team.
The CDIO training of the faculty will help improve their teaching methodologies as it will guide them on how to teach and what to teach to produce quality and future-ready graduates.