By PJ dela Peña, USTP System STRATCOMM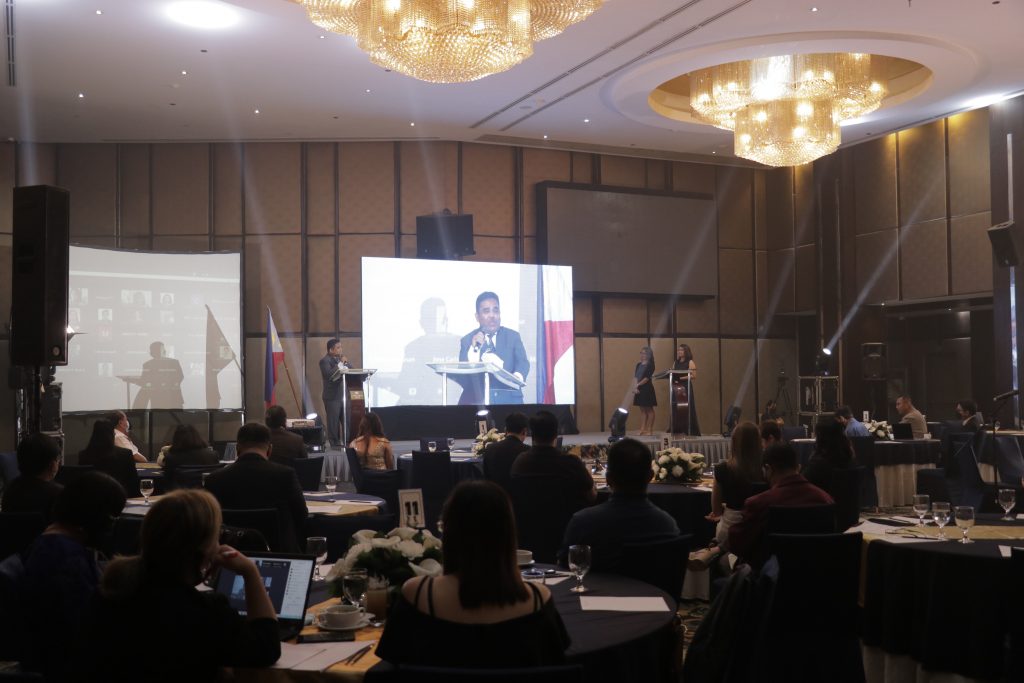 Guests and University officials gather at the Limketkai Luxe Hotel during the launching of USTP's HIMS and AOMS
After six months of user experience, the University of Science and Technology of Southern Philippines (USTP) officially launched the University's own Healthcare and Accreditation Systems last December 28, 2021, at the Limketkai Luxe Hotel in Cagayan de Oro City. This is part of the University's COVID-19 Initiatives: Online Delivery of Services. The systems were fully implemented after the digital soft launching last May 14, 2021.
The Healthcare Information Management System (HIMS) is an Information and Communications Technology (ICT) enabled system that gathers a pool of healthcare providers and professionals under one portal. The goal is to widen the scope of health services systemwide from teleconsultation, providing online information system, providing health insights for the University and modernized data collection related to medical history and records.
Through HIMS, COVID-19 affected individuals from the University can be assisted in triaging, identifying, monitoring and endorsement to health institutions.  With limited face to face exposure, other campuses with less facilities can easily access the HIMS online in the comfort of their homes.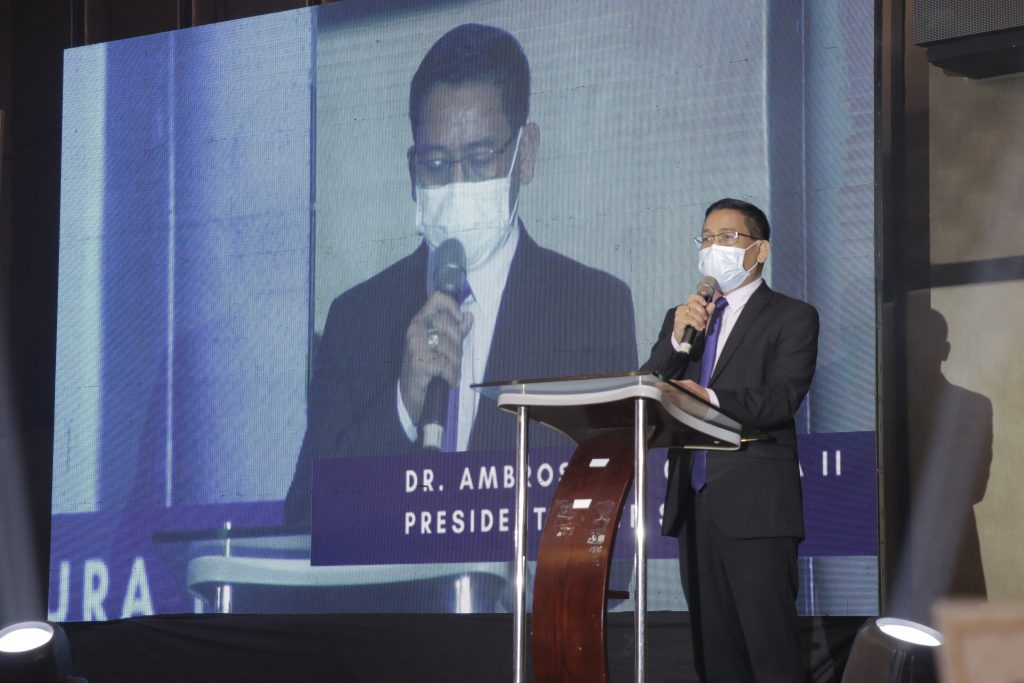 USTP System President Dr. Ambrosio B. Cultura II delivers his message of thanks to the teams behind HIMS and AOMS
Another web-based application developed by the University is the Accreditation Online Management System (AOMS). The AOMS automates accreditation of programs from application, evaluation, and validation to certification. The system is easy to navigate and can even check programs online paving the way for efficient accreditation and validation.
Engr. Alex Maureal, Vice Chancellor for Finance and Administration of USTP Cagayan de Oro, is confident that both systems can be of great help even to potential users by sharing the technology. A demo for both systems were conducted for the guest onsite and online.
USTP System President Dr. Ambrosio B. Cultura II thanked the teams behind HIMS and AOMS for sharing their time, energy and talent and creating a meaningful impact to the society. President Cultura calls on the University to sustain the momentum of success and innovation and to continue working as one USTP.