By Mark L. Arcilla, USTP Panaon Career Center and Industrial Relations Coordinator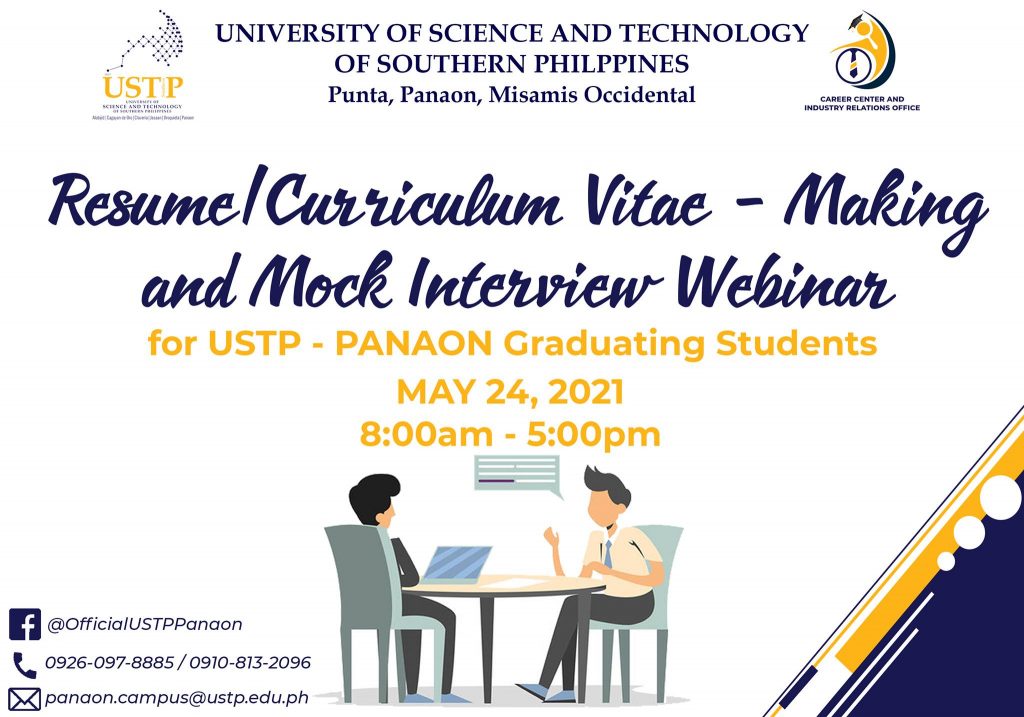 The Office of the Career Center and Industrial Relations (CCIR) of the University of Science and Technology of Southern Philippines (USTP) Panaon conducted a one-day Resume, Application Letter Making, and Mock Interview Webinar on May 24, 2021.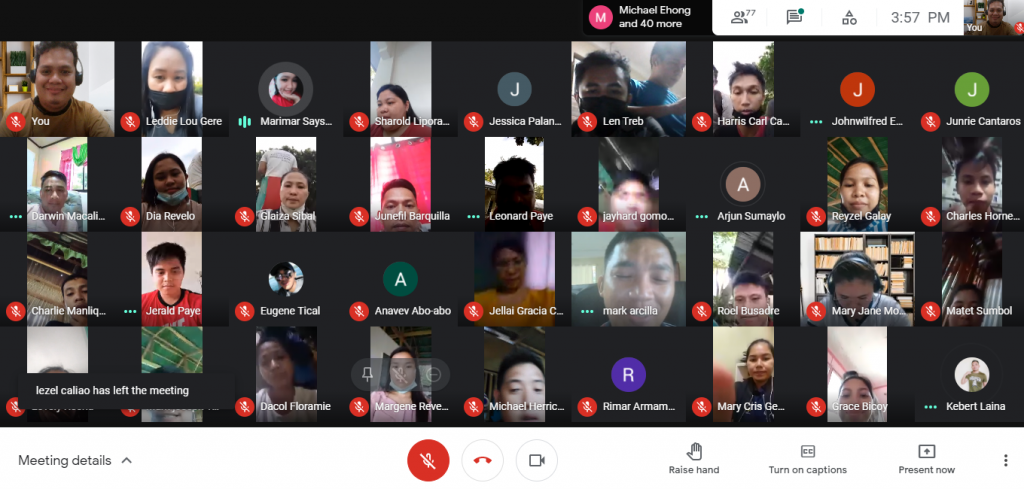 The participants during the mock interview
One hundred twenty-nine (129) graduating students of the Bachelor of Science in Marine Biology (BSMB) and Bachelor of Science in Information Technology (BSIT) participated in the webinar. The webinar aims to equip the graduates with the necessary tools after graduation like creating effective application letters, resumes, and how to handle job interviews. 
This will also help the students to become competent and raise their chances of employment in their aspired profession. 
The webinar was spearheaded by CCIR Coordinator Mr. Mark L. Arcilla and CCIR Associate Mr. John Leonard Tare with the assistance of Acting Campus Director Dr. Leny Q. Anasco and Head of Academic Affairs Mr. Christopher R. Balaba.